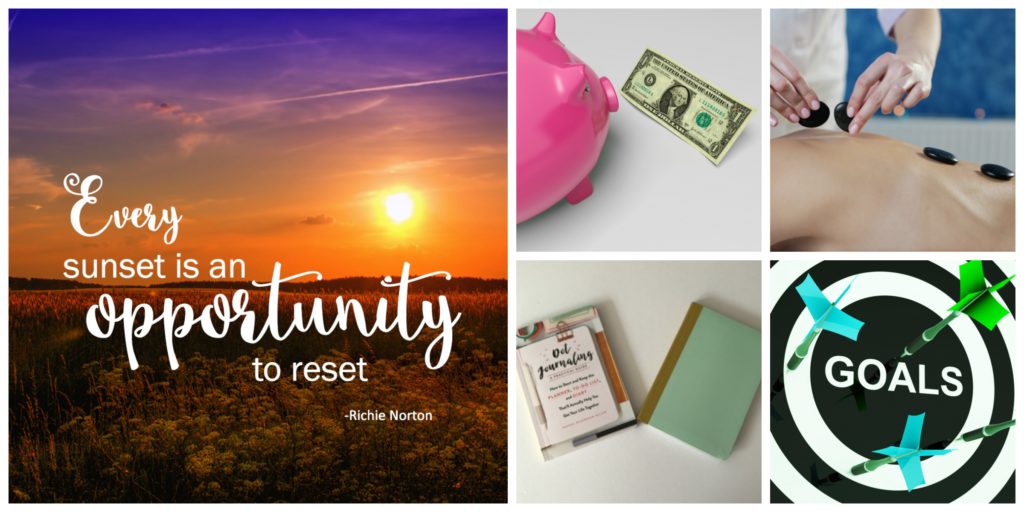 It's early February so in the spirit of accountability, I am updating in writing how I am doing against my goals. Yikes,  is all I can say!!  I have made little progress on both my personal and blog goals. Goodness!!
Personal Goals Update – February Edition 
Purging has been a no go. I did clean out one closet but the flip side is that I added stuff to another one, darn buying toilet paper and paper towels in bulk.  Part of my purge goal that links to getting out debt is to sell stuff I don't need and is actually saleable on Craig's List and eBay. You would think that earning money from stuff sitting around my house would be an incentive but no00. It's time-consuming to list stuff on either site.
 Reading is fundamental. I have literally read one chapter from Crazy Rich Asians. I seriously have to stop looking on Facebook and Twitter when I travel to work and just read a couple of pages. I have to finish the book before the movie is released in the SUMMER!! How hard is that!!!
Journaling is a bust.  I have written in my journal just once over the month!!
I did make a spa appointment. I actually treated myself to a gift certificate for a massage last year.  You would have thought I would have used it last year. I have no idea why but I just didn't. I finally just had to pick a day so I don't waste my money before the certificate expires.
I have put off signing up for prepared meal services until I actually use up what is in my cabinet and freezer. Saving money at least!!
I have worked out only three times in the morning during the month of January!!
Blog Goals Update – February Edition 


I have made some traction even if it's a little to drive more traffic from Pinterest and gain new followers. I finally figured out Tailwind which is a tool to schedule pins over the course of the week. Apparently, you need to pin a lot to drive traffic. Also, I joined a few Tribes which just means that you repin other's posts and vice versa.  I also have my Virtual Assistant, yes I have one but she is only stacked against working on increasing my social media presence.  I wish I could afford to have her do more but we shall see.
I made one video all month. And I actually cheated, I just pulled together the entire list of the 2018 movies that will be released by Walt Disney, Marvel, and Pixar.  There isn't even a voice over.  My goal this week is just to film an unboxing!! And unboxing videos is so 2016 but I have to start slow and easy!!
Facebook Live – I doubt that I will do a Facebook live alone but it was a goal for the blog husband,  Mitch and I to do Facebook live from events. And why?  we play well together and it's much more interesting and funnier if there are two of us. Two things went wrong, we haven't been invited to a lot of events lately to accomplish this goal and we forgot to film at the BlogHer Health Conference. What is wrong with us??
I wrote one page from one of my e-books. Goodness,  that is sad. Have taken a few photos but nothing interesting really and increasing my blog income has really been a bust. This year, I have taken the approach to not wait to be pitched but be more assertive and pitch companies for work. All I have gotten is we have no budget, or crickets. Now I have to regroup and keep trying.
That is my update. Writing this update has motivated me to review and refocus on my goals for February. It might be a setback but putting a spotlight on the gaps is really helpful and holds me accountable!
How have you done against your 2018 goals so far this year? 
Disclosure: NYC Single Mom was not compensated for this post.