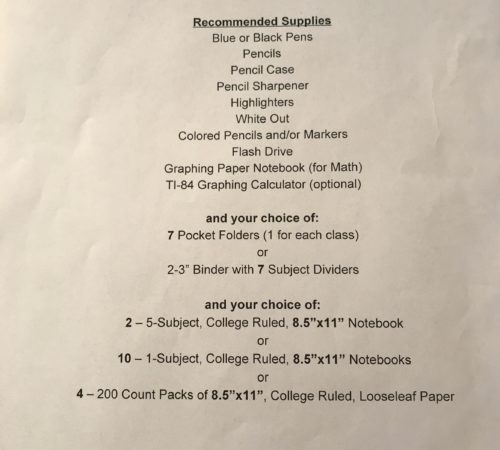 Guess what I did over the weekend? An activity that parents across the country are doing, I started my school supply shopping.
And with this annual ritual,  I have been reading  stories and Facebook comments by people (all written by moms since I have yet to read a story by dads) bitching about how much money they have to spend on school supplies.
Do I want to spend my hard earned money on school supplies? No!
You can argue that the school should be paying for school supplies given we all pay taxes. And yes I would agree. My comment is if you you want to make a change, run for your local school board and stop complaining online.
If you shop at any major retailer or supply store, what is the first thing you see?  There is  a box promoting donating school supplies for kids whose parents can not afford to! My company and many companies set up collections for school supplies and backpack this time of year. 
To those who complain, I say please be thankful, you can buy your kids a new back pack and supplies every year.
And be thankful,  there are teachers across the country who spend their own hard earned money to supplement supplies through out the year or make sure here are kids in their classes who don't feel the sting of their family not being able to afford to buy them supplies. And if you have to buy paper towels or Kleenex or  so be it.
If you want to help, go to Staples (this not a plug) and stock up on their 50 cent sales and donate to your school or to a family who doesn't have the means to buy all the supplies on the list.
Trust me, I am there every week because the sale items change every week. Seriously what is a few dollars every week to help those who can't.
So please check your privilege at the door.
Save
Save