Universal Studios Orlando  Islands of Adventure offers visitors a wide range of attractions features heroes of your favorite stories, iconic comic books and cartoon characters. Harry Potter fans can walk through  The Wizarding World of Harry Potter, just like Harry, Ron and Hermione. And now you can experience Universal's newest ride, Transformers: The Ride-3D. My daughter enjoyed all the thrill rides but we totally were into the the water rides this time around.
 Universal's Islands of Adventure Orlando Water Rides 
Popeye and Bluto's Bilge Rat Barges
This is a white water rapids ride in which your raft twists around (not it's doesn't make you dizzy) and you get splashed from every imaginable angel. And be prepared to also get wet from guests shooting water from water cannons above you one of the boats. Yes, you will get wet.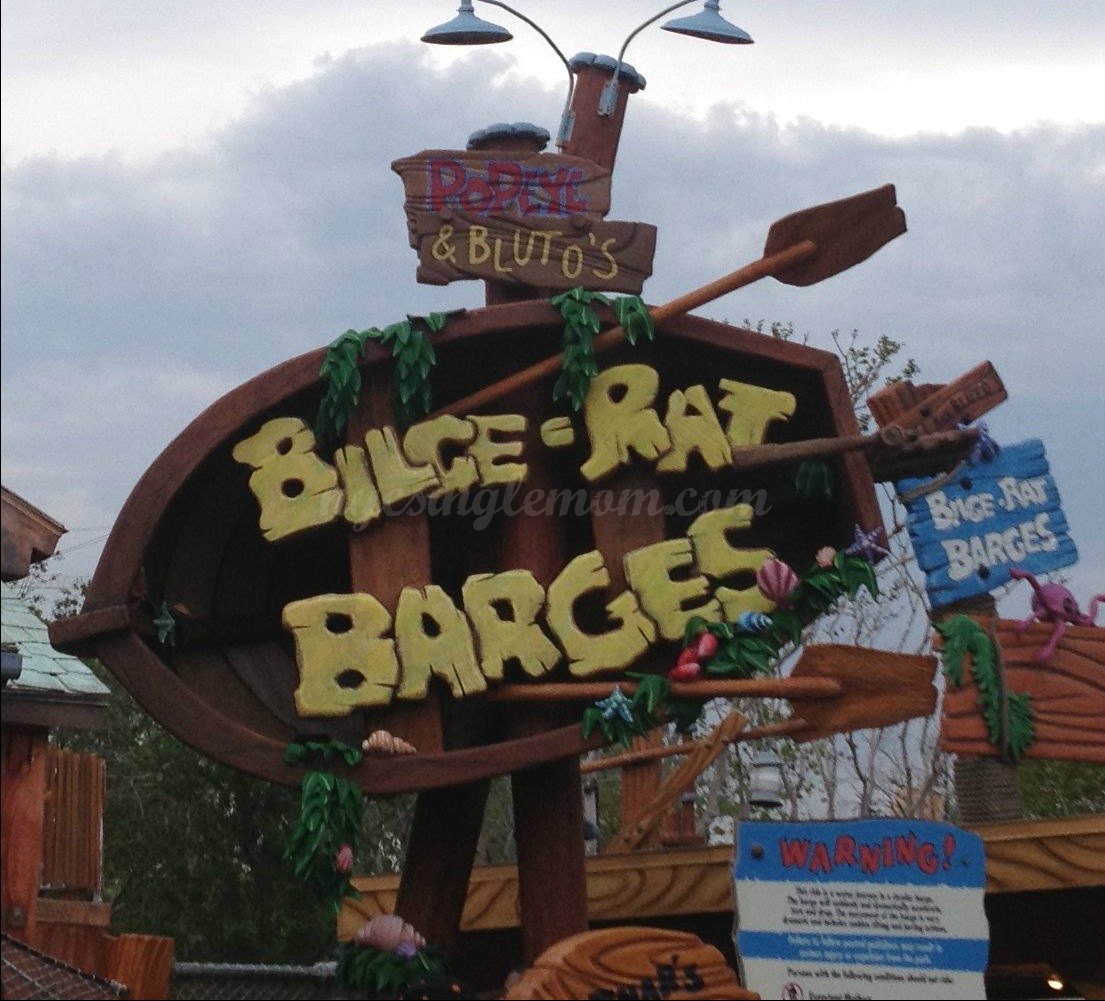 Dudley Do-Right's Ripsaw Falls
Love water rides, in this ride, you will experience a 75-foot drop beneath an "exploding" dynamite shack as you ride in your flume to rescue Dudley Do-Right's girlfriend Nell. Again expect to get wet.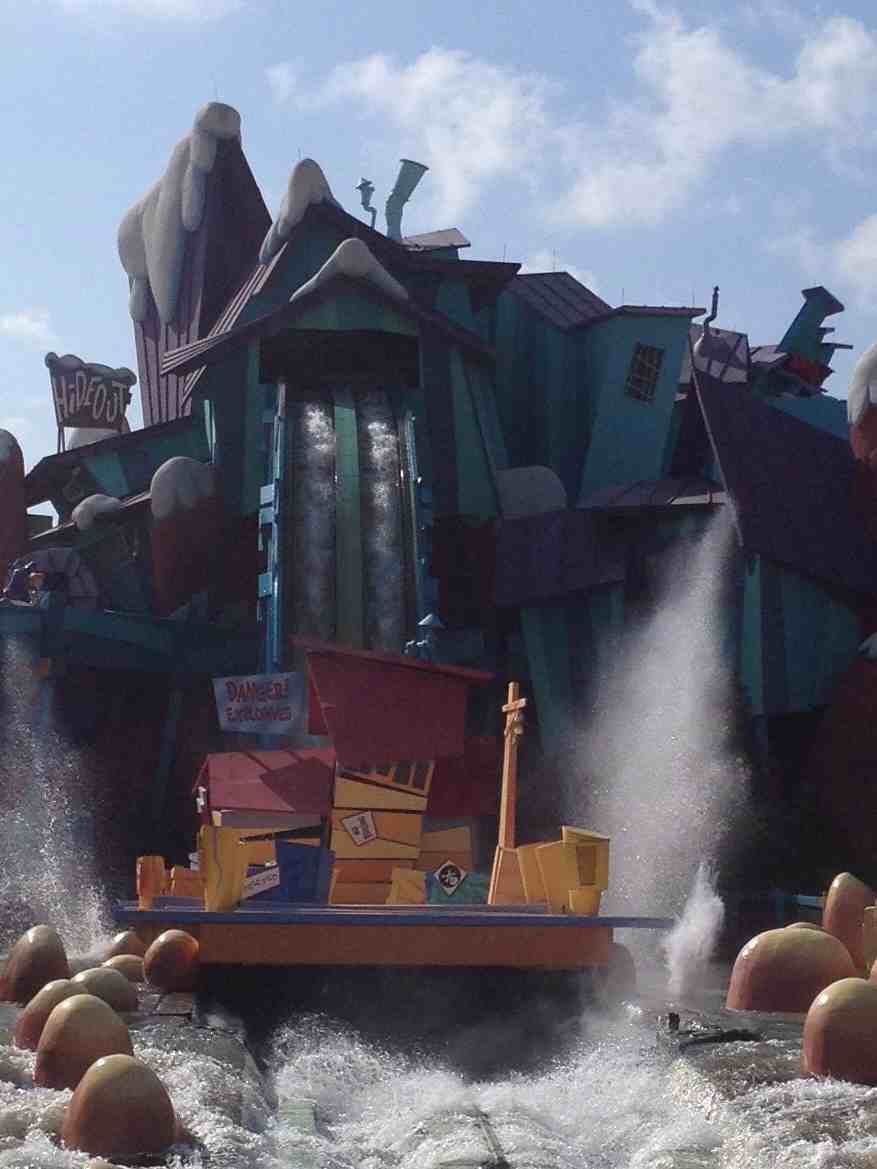 Jurassic Park River Adventure
You get to  plunge down an 85-foot waterfall to escape the jaws of a hungry T-rex in Jurassic Park River Adventure.  Definitely be expected to get wet or should I say soaking wet but oh what fun. This by far is my favorite ride, the first part of the ride as you try to escape dinosaurs is fun although a bit cheesy the second time around but this ride is all about the plunge into the water.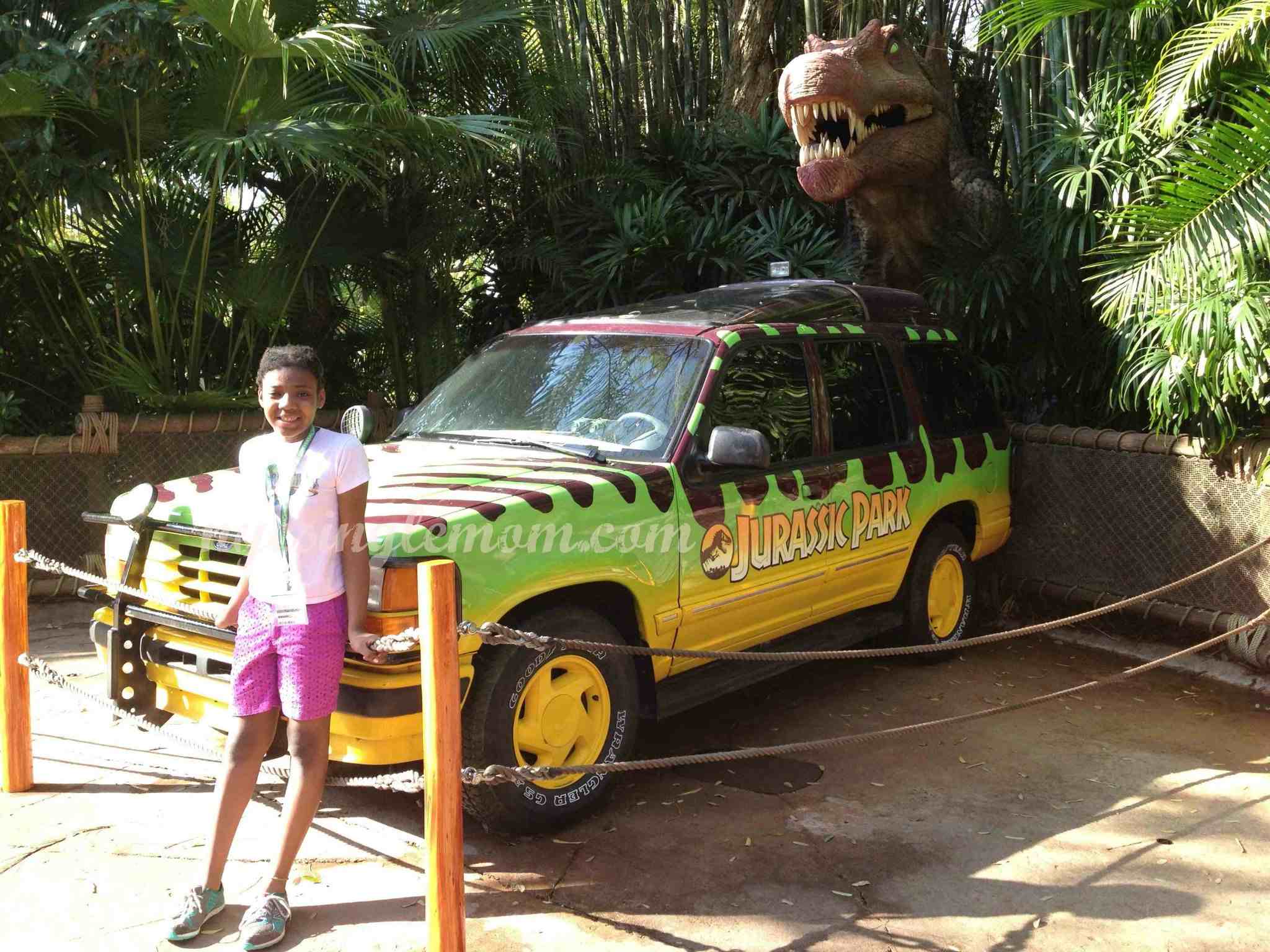 Of course, we took many of the numerous rides throughout the park including Harry Potter and the Forbidden Journey located in the Wizarding World of Harry Potter (a must ride), went from zero to 40 mph in two seconds flat on The Incredible Hulk Coaster (my daughter went three times.) Took a moment to enjoy The Eighth Voyage of Sindbad® stunt show. And yes we rode  the The Cat in the Hat train that took us above the restaurant in the mischievous world of The Cat in the Hat.
Three  Recommended Tips for Visiting Universal Studios Orlando:
Wear a bathing suit underneath your clothes and bring a change of clothes. I would say that if you opt for the water rides you are guaranteed to get wet and I don't mean a sprinkling, I mean wet.
During the busy months, there are very long lines, avoid the lines and pay the additional money for the Universal Express Pass so you can get through the lines faster. This is not like Disney where you have timed admission. Universal Express Pass allows you to go directly to the rides and bypass the line. There were some rides where we zipped right in.
Head to the Wizarding World of Harry Potter first before any other area of the park. The Harry Potter area is actually quite small so if you want your photo ops without hundreds of people, go first take your photos and then do the rides.
Visit Universal Studios Orlando,  for more information.
 Disclosure: NYC Single Mom received passes to facilitate this review. Click here for NYC Single Mom's disclosure policy. All thoughts and opinions expressed are my own.