Star Wars: The Force Awakens opens on December 18.  It seemed fitting that since one of the lead characters is a Stormtrooper, making Stormtrooper Cupcakes was a good idea to celebrate the movie. Making Stormtrooper Cupcakes is such an easy way to get in the mood and this recipe is super, super simple. That said, you can make this as easy or as home-made as you want because I know many of you like to bake from scratch.

Stormtrooper Cupcakes
Ingredients
2 dozen Cupcakes (I used a mix)
2 dozen Large Marshmallows  (I had to use smaller ones)
Black Edible Marker (I found mine on amazon.com)
Instructions
Bake your cupcakes
Frost your cupcakes
After frosting the cupcakes, I used vanilla frosting
Take the  the black edible marker and draw a Storm Trooper face on each marshmallow. Draw a line around the top of the marshmallow, then put two upside down triangles under the line.  Make an upper arrow symbol with a dot underneath (check out the photos below as an example of how to draw the face).
Place the marshmallow on the center of each cupcake.
That's it.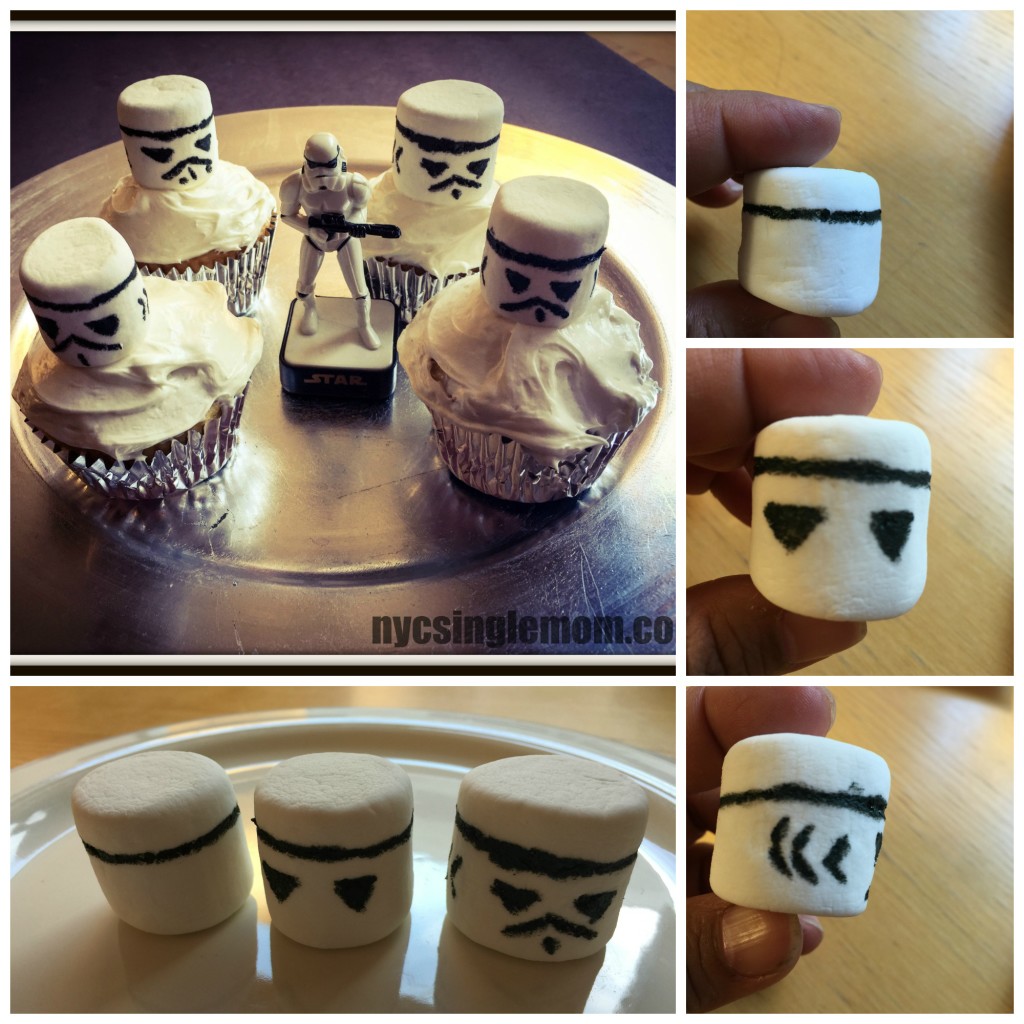 The cupcakes would go great with any viewing party for Star Wars: The Force Awakens. Do you have any good recipes for a viewing party? Leave a comment and let us know.