2018  Blog Goals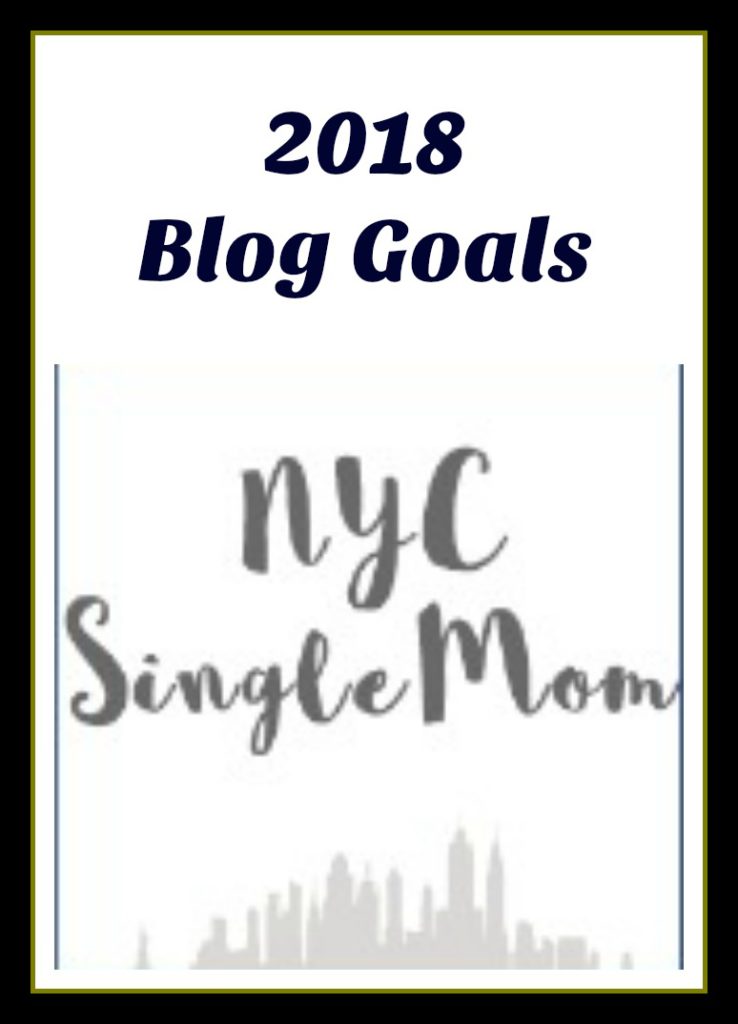 Focus on  growth across my social media channels. Pinterest and Instagram are my weakest social media channels so the plan is to increase engagement and followers. I finally figured out Tailwind which helps in scheduling pins across a multitude of boards and for the week ahead.
Make More Videos  – I think I only made two videos for YouTube in 2017 and they weren't very good. My goal is pretty underwhelming, if I can make one video a month, I will be happy.
Facebook Live with my blog husband Mitch @gaynycdad  –  We plan (operative word, plan) to Facebook Live from events. We shall see on that goal!
Finish my two e-books. Yes , I actually started writing two e-books. See the problem, I started two e-books. I need to focus on just getting one done.
More photography – I have really slacked off on taking photos to upload on the blog, Instagram and Pinterest.  I live in New York City. I should be able to find things to photograph, right!
Increase my blog income – Two ways I plan to increase my blog income: 1) pitch, pitch, pitch brands  instead of them coming to me. It called being proactive and assertive about getting out there. So could happen, they no or nothing at all but to quote my late father, "You don't ask, You don't get"  and  2) learn how to integrate affiliate marketing. What the heck is affiliate marketing. I do lots of product reviews so incorporating an affiliate link to buy the product is what is affiliate marketing. Basically, I get paid a commission on the sale of the product. Don't get excited the commissions on affiliates is small but as other bloggers tell me it all adds up.
The one thing I am going to do rather than just write this post is I am making a PDF of these goals and put in my calendar to review it every month. Let's see if I actually look at it. It's a goal right!!
Would love to hear your blog or business goals?