Using SMART Goals to Lose Weight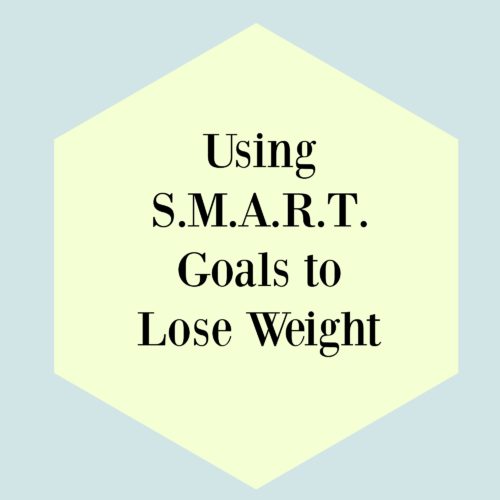 Here we are again, New Year's Resolutions making time. And every year, I say the same thing, I need to lose weight and get healthy. And 2017 is no different but it is different. I am year older and my health in my opinion is deteriorating.  I just went to my doctor for a checkup and my weight pretty much is out of control. I have never been this heavy ever plus I am now taking 4  medications to control all the bad health issues.  My doctor who is new was pretty nice about what I needed to do but I told her point blank that she needs to say out loud, "you need to lose weight by your next visit." And she did.
So what is different about 2017? And how I am going to achieve this goal I asked myself. And then it came to me as I was preparing my 2017 business goals at work,  why not use S.M.A.R.T. goals to lose the weight. Have you heard of S.M.A.R.T. goals?
SMART is an acronym for the following:
Specific
Measurable
Attainable
Relevant and
Time-bound


1. Specific
You need to be very specific in your goal to lose weight. I can't just say I will lose weight in 2017, I seriously need to be specific about how I  will achieve my goal.
For example (these are my specific goals):
attend Weight Watchers meeting at least 3 times out of the month
write down what I eat either online or in a daily journal to track my food
my after dinner snack can only be a piece of fruit or a snack under 100 calories
lose 20% of my total weight
2. Measurable
Once you have established your specific goals, you need to be able to measure it.
I will eat x calories or points every day (this is based on Weight Watchers program)
I will do cardio for 30 minutes when I go to the gym. I will do weights 3x a week.
I will lose 1-2 pounds a week.
3. Attainable
I think the one mistake people make is that they set unattainable goals to lose weight. People say they will join a gym and go everyday. Well I have seen the gym be packed in January and by February it's back to the normal people you see all the time. And the same with food, don't you hear people say they will cut out carbs or alcohol or whatever and that lasts about a day. I do this as well Your goals must be attainable and achievable. It should also motivate you to keep moving towards your goal.
Here are my attainable goals:
When I turn to profile, I don't look like I am pregnant. This is how I feel and I have to own it. But seriously it means that I have to work on doing abs and eating less.
Be able to fit into my jeans or pants. If you notice from my photos, I only wear dresses and that's because my jeans and pants all look horrible on me.
Lose 10 pounds by my next doctor's appointment
Lose 20% of my weight by the end of the year.
4. Relevant
Relevant is important as it only applies to you. Well in my case it's relevant to me, my health but it's actually relevant to my daughter. I want to be around a long time so I need to make the maximum effort to achieve my goal.
5. Time Bound
Set a deadline for your goal but remember that it should be attainable. Don't say you will lose 5 pounds a week. That is not attainable unless you are a celebrity who has a trainer and a chef to cook for you.
Lose 10 pounds by my next doctor's appointment. My appointment is in 3 months so that is about 1 pound a week. That is what any doctor or weight loss program would recommend.
And like any advice that is given when it comes to your health, please meet with your doctor first to discuss your health needs before starting any type of weight loss program.
Disclosure: NYC Single Mom was not compensated for this post.
Save
Save
Save
Save