Recently, I attended an event hosted by BJ's Wholesale Club to introduce the company's newest products that were added to the Wellsley Farms and Berkley Jensen brands. The expansion includes a wide assortment of fresh foods, organic options and premium home products. I am a big fan of  BJ's Wholesale Club not only because they sell exclusive brands that offer incredible value and outstanding quality but happy they are committed to helping families save even more in 2017 with the introduction of these new products.
Wellsley Farms
During the event, I had the opportunity to taste a wide variety of products from Wellsley Farms from cheese, meats, olives and their organic chips. I will admit, I thought it was catered food until I was being walked through all the brands and their publicist mentioned all the food was Wellsley Farms. Talk about a blind taste!!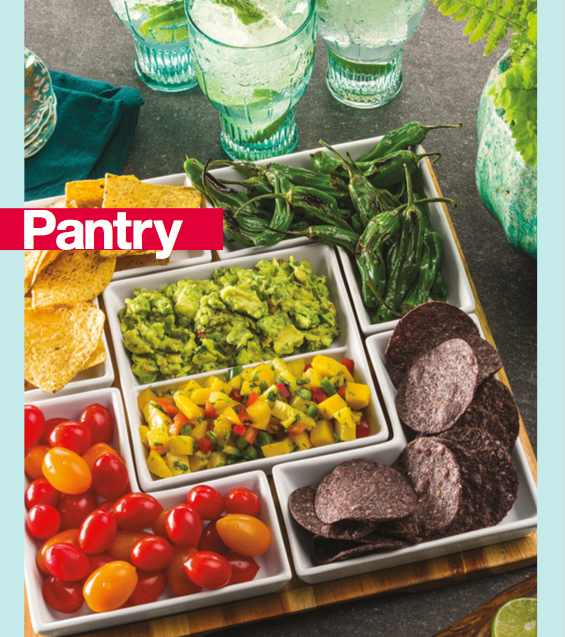 This is just a sample of Wellsley Farms pantry products which includes a wide assortment of foods, including produce, dairy, deli, bakery items, frozen foods, snacks, assorted wines and non-alcoholic beverages– all USDA certified – to help smart saving families fill their pantries with premium products at unbeatable value. One of the reasons I like BJ's is that they offer both multi-packs and smaller sized foods. For a family of two, this is huge benefit to me.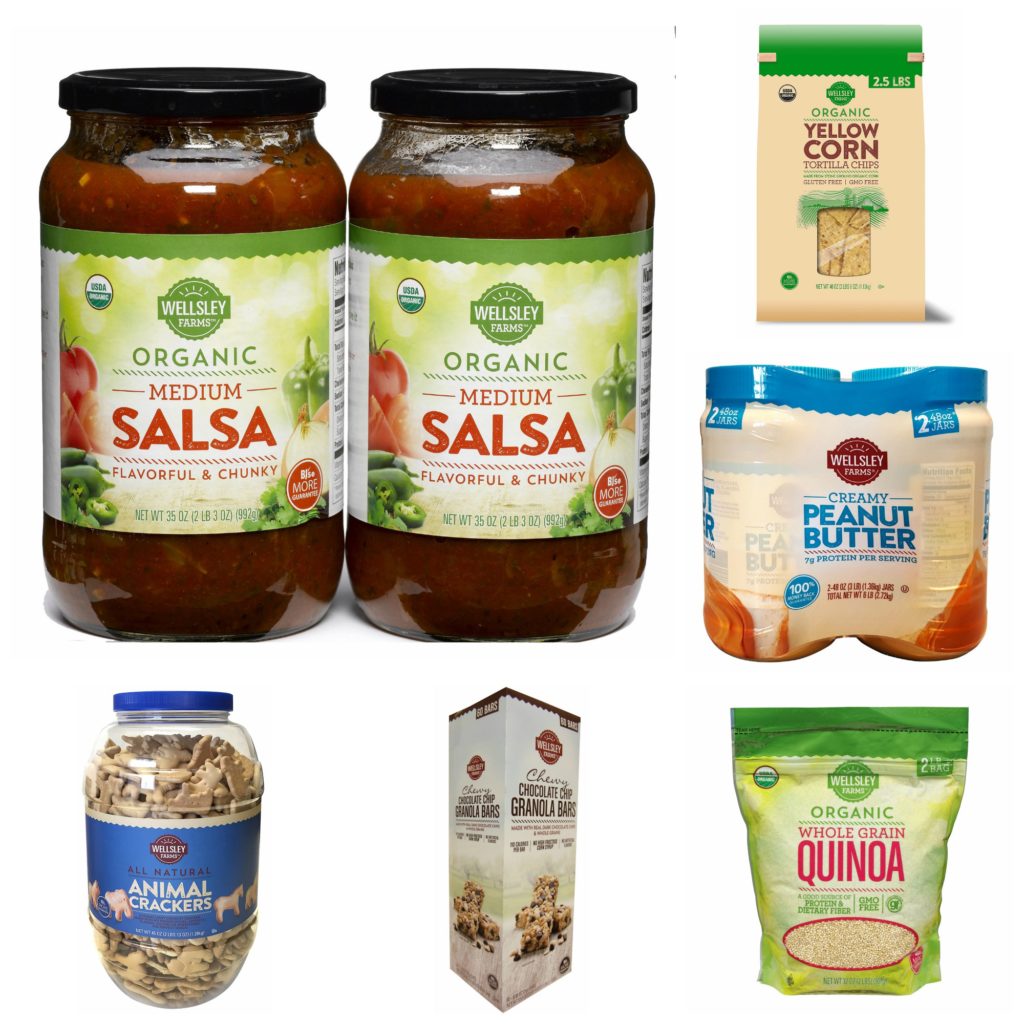 Berkley Jensen
I was also impressed at all the health, beauty and household products from Berkley Jensen offering unmatched value for everyday necessities.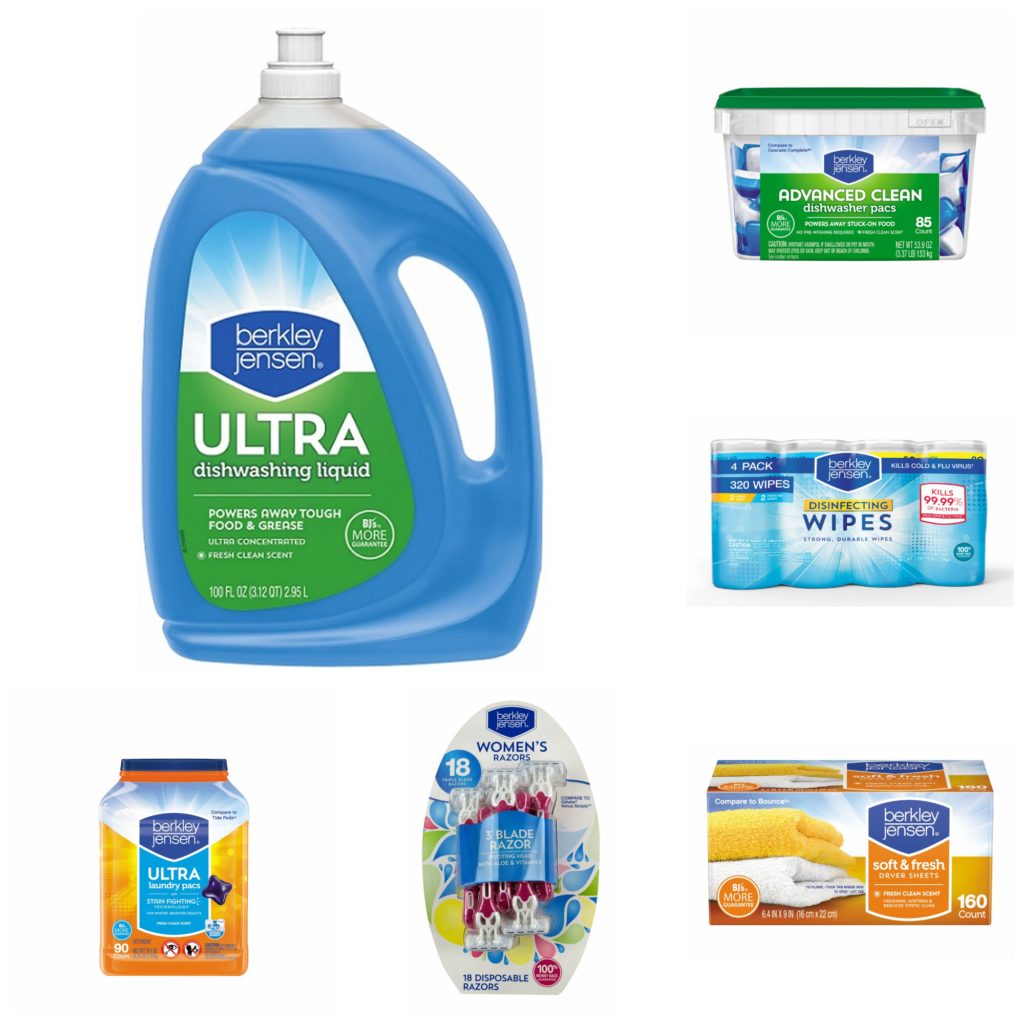 Upcoming new releases from Berkley Jensen include ECO Laundry Detergent, Chaise Lounger Pet Bed and new patio collections.
Saving More BJ's Wholesale Club
And did you know you can save more at BJ's Wholesale Club because it is the only major wholesale club to accept all manufacturers' coupons?
Learn about all that BJ's has to offer by visiting www.BJs.com and for exclusive content find BJ's Wholesale Club on Facebook, Twitter, Pinterest and Instagram.
#OnlyYourWalletCanTell promotion
BJ's Wholesale Club Facebook fans will have the chance to win a year supply of one of the following products:Berkley Jensen Nutrient Blend Dog Food, Wellsley Farms Marinara Sauce, Berkley Jensen Allergy Medicine, Berkley Jensen Diapers, Berkley Jensen Bath Tissue, Wellsley Farms Snacks or Wellsley Farms Nut Bars. Visit www.bjs.com/rules for official rules and details.
#OnlyYourWalletCanTell the Difference Between BJ's Exclusive Brands and National Leading Brands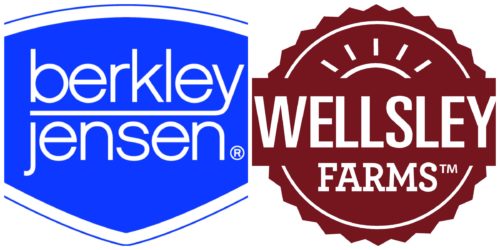 For more information visit BJsWholesale.com and check out the extensive offering of items that you can buy on-line!
Disclosure: This is a compensated post courtesy of BJ's Wholesale.  All opinions are always 100% honest and our own!
Save
Save
Save
Save
Save
Save
Save
Save
Save
Save
Save
Save
Save
Save
Save
Save