Over the years, I have had numerous gay friends but once I became a parent, I saw less and less of my single both straight and gay friends. Don't get me wrong, I have never been one of those moms who talks incessantly about their child nor were they not interested in my new life as a mom, they were. But over the years, it just so happens that my gay friends slowly started moving away from New York.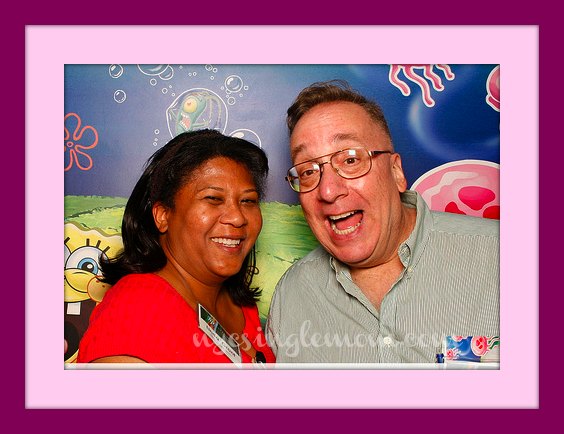 As a parent your social circle expands to obviously include other parents whose kids fall into your same age range, common bond and all that jazz.
But one day something happened that would change my parenting life. While working out at the gym, this random guy asked me if my daughter went to school with his son. I will admit that he looked vaguely familiar.
"Yes," I answered rather timidly as I have never been one to strike up conversations at the gym.
Though it was a brief encounter, we determined that our respective children were in the same grade. I really did not think I would run into him again but I did.
For those not in the know, this was a period of my life where I had just been laid off and was working out to relieve the stress of looking for work.
For those in the blogging community and our school community, everyone knows that Mitch is pretty outgoing so his presence at the gym was unavoidable. At some point, I don't remember when, two key things bonded us, we discovered both our kids are adopted and he found out I had a blog. He expressed interest in starting one and given my job situation (lots of time on my hands) I was more than happy to help him start his blog gaynycdad.com.
And so our friendship began. But I am sure most people wonder what would we have in common or chat about. The single mom and the gay dad (if that is not reality show I don't know what is)
Well, you can throw those gay stereotypes out the window about gay men and their interests. Mitch and I do not go shopping or get mani-pedis – oh I wish!! As he likes to say "I'm not that kind of gay."
Mitch and I do go shopping but it's for bargains, like shopping at Costco (he has a car and I don't) Mitch is Mr. Coupon, and he is constantly giving me tips on how to save money. Needless to say, I never listen and am terrible at coupon clipping. Okay, occasionally he drags me to Whole Foods to stock up on hamburger that's on sale.
Sorry conservatives, Mitch is just like any other straight parent, we talk about our kids a lot comparing parenting styles, of which we could not be more different. And of course because our kids are adopted, we have had many discussions about raising adopted kids.
In the last two years, our kids have been in the same class which means I see him at every school event which I find just hilarious and I am so happy I have him as a class friend. He is so Mr. Dad and knows what is happening at school. And how would I know that there is no school on certain days or that I have a permission slip due. He is so much more on top of checking the back pack than I am.
Of course, we have bonded over blogging and have attended many events together including the Disney Social Media Moms Celebration.
.
I love that he's made me more of an assertive blogger and not a passive one. I love that he makes me laugh. I love that even though we disagree and yes, we disagree a lot. We have almost diametrically opposite opinions about almost everything, yet we still get a long which is what a true friendship is.
Sadly, middle school will change how much I will see Mitch since our kids will probably end up at different schools (for those non-New Yorkers, there is are no such things as neighborhood middle schools, we have to apply for middle school.)
They say things happen for reason (yes, it's so cliché), but obviously I was not happy to be laid off during the greatest financial crisis in our lifetime and the worst job market ever but if I hadn't been laid off, I would never have met Mitch. Well that's not true, we would have eventually met in third grade but if not for our friendship before I don't think we would have been as close as we are now.
Feel free to stop his blog, Gay NYC Dad and read his adoption story.
Disclosure: NYC Single Mom was not compensated for this post.