Because of the blizzard weather and snow predictions, New York cancelled schools, stores were closed, the subways were shut down and the streets were empty. This is a snapshot of downtown New York City at around 10 am. It's weird to few cars on a road that is usually hopping. The weather was pretty bad but not like other places. All in all, it was a bust since the snow was actually sleet. That is no fun walking in sleet, like someone throwing ice at your face.
No traffic on Fifth Avenue and the Empire State Building is hidden!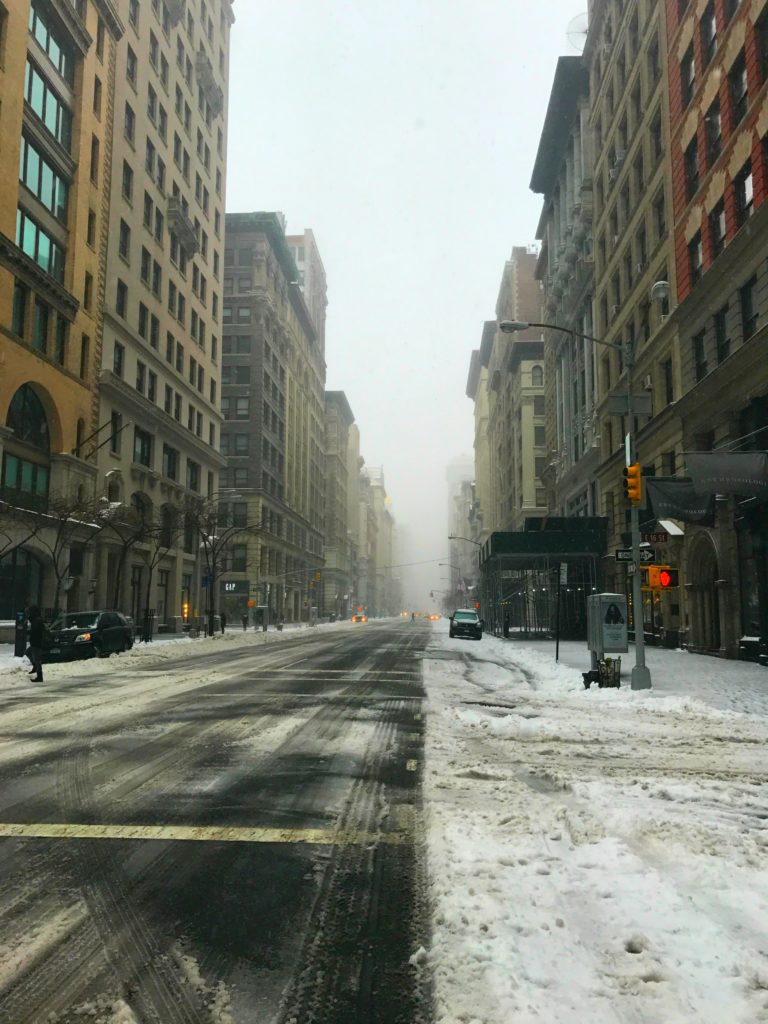 Union Square Park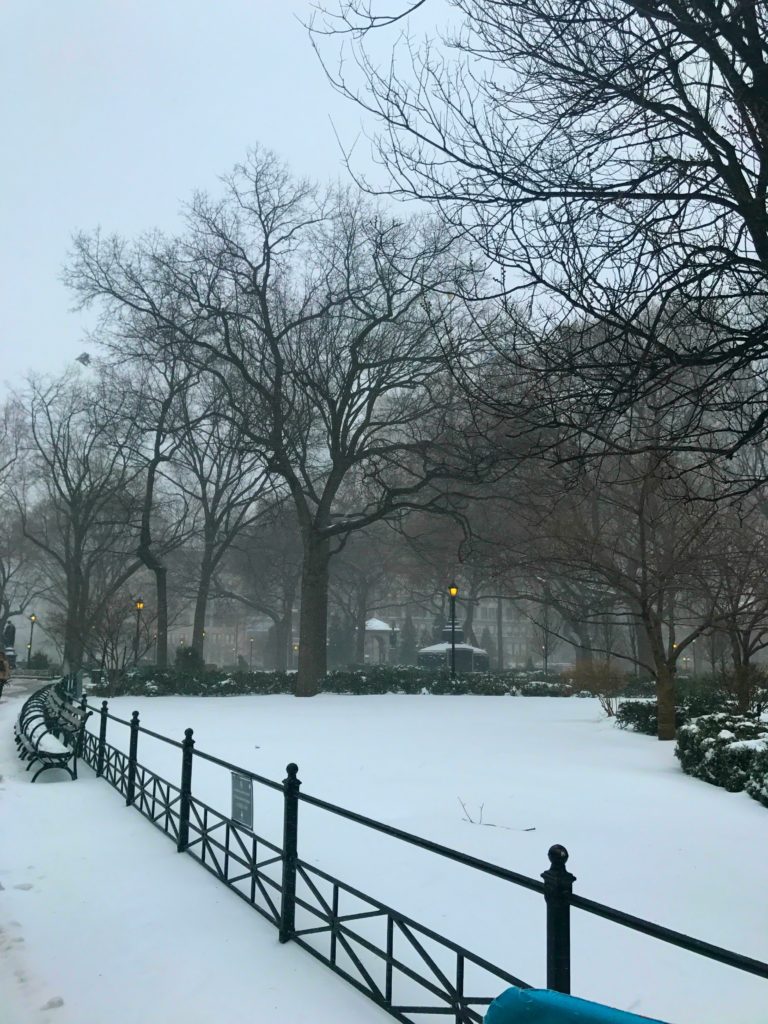 Washington Statue – Union Square Park. The Empire State Building is again not visible.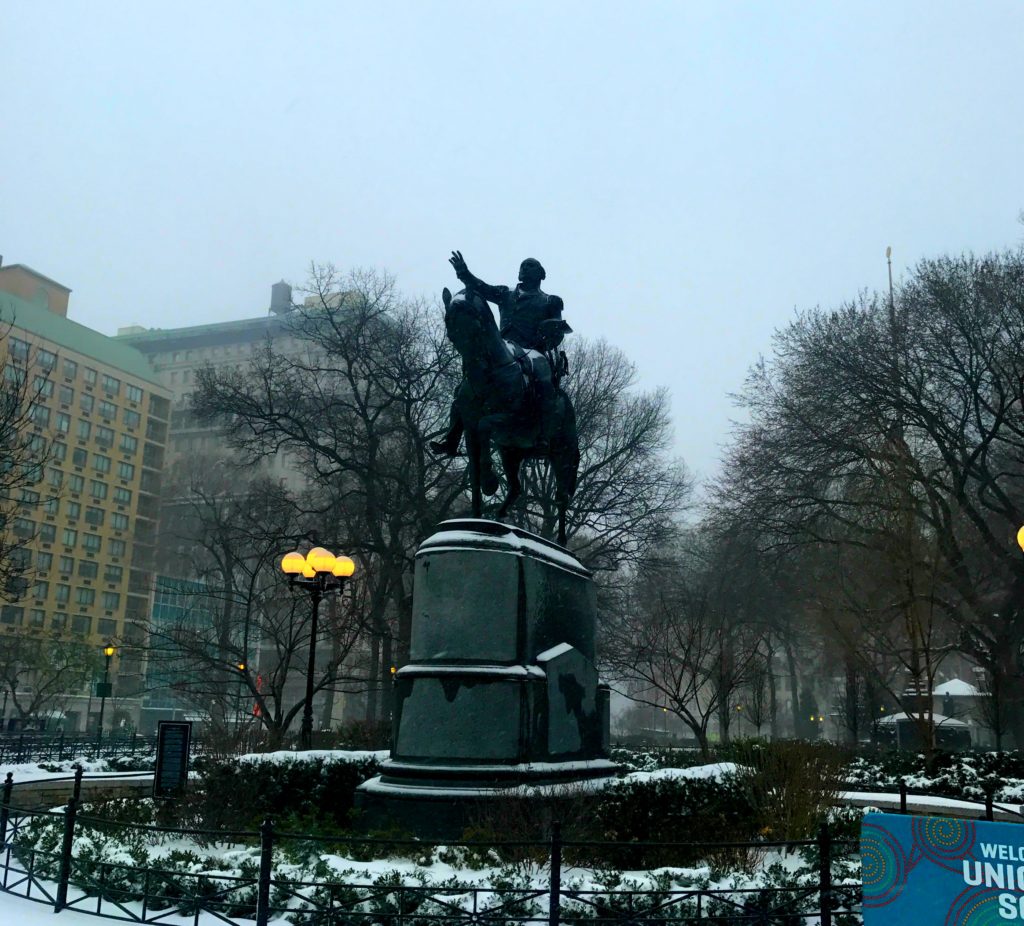 Street View of Downtown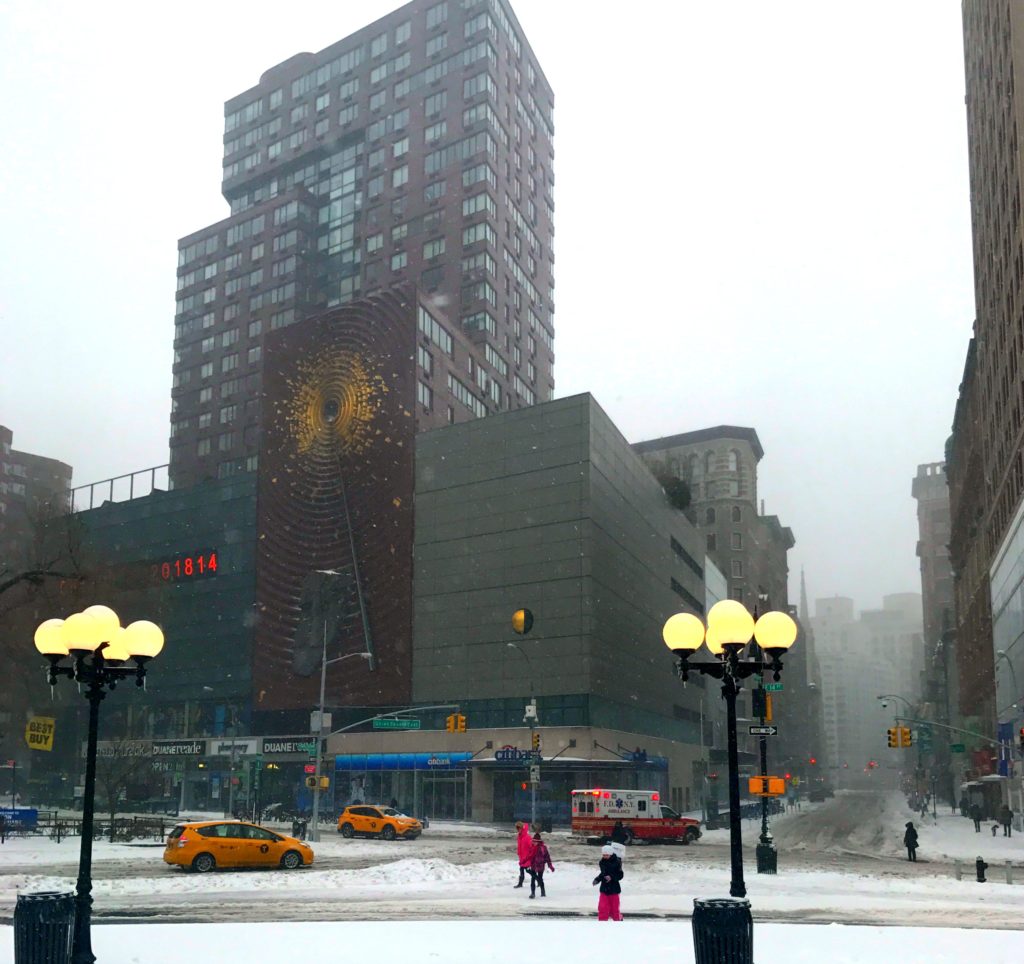 Save
Save
Save
Save