It may be October but it's not too early to start thinking about which hot toys to buy for your the child in your life.
Recently, I attended the Annual TTPM Holiday Showcase 2015  to check out what is on their TTPM's Most Wanted Toy List for this holiday season and to check out all various brands highlighting all the hot holiday toys.
Here are 16 Hot Toys for Tweens and Teens: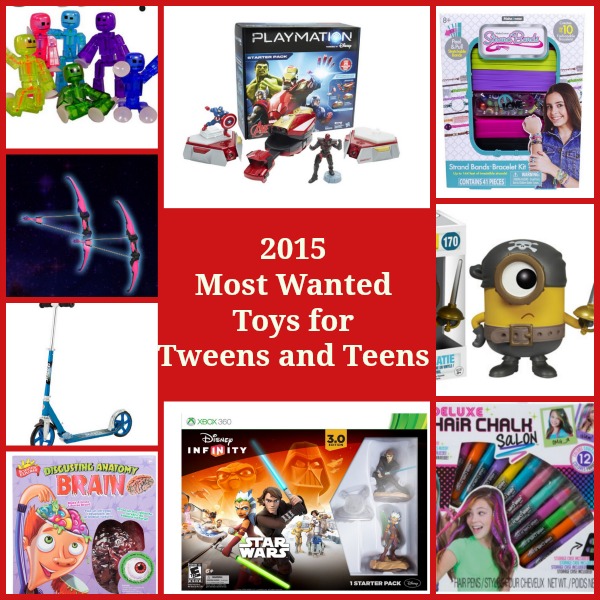 Tech
Playmation Marvel Avengers Starter Pack Repulsor
–With the Playmation Marvel Avengers Starter Pack, players have the core products they need to carry out their first missions and fight alongside the Avengers in the battle to defend Earth from Ultron! Power Activators bring missions to life with over 20 different enemies, and can load Smart Figures to interact with each character. Players can feel like part of the battle as the Repulsor Gear vibrates with every blast and activates awesome light and sound effects.
Disney Infinity 3.0: Star Wars ( Disney Infinity 3.0 Edition Starter Pack – Xbox 360
and Disney Infinity 3.0 Edition: Star Wars Saga Bundle – PlayStation 4
) Disney Infinity 3.0 Edition now welcomes Star Wars to the ever-growing collection of Marvel, Disney and Disney Pixar characters, stories and worlds.  Disney Infinity encourages you to play your way, whether you explore open-world creation in the Toy Box or story-driven gameplay inside Play Sets.
Minions Headphones – Kid friendly headphones for the Minions fan. $19.99 SRP
Skylanders SuperChargers – Skylands is in peril! Kaos has unleashed his most evil weapon yet – the Doomstation of Ultimate Doomstruction. With all of Skylands on the verge of collapse, a special team called the SuperChargers has been assembled to pilot an unstoppable fleet of incredible vehicles. Now you and the SuperChargers must embark on epic adventures over land, under sea, and through the sky to stop Kaos and save Skylands!
Creative Play
Inside Out Talking Plush  – Anger, Sadness, Joy and Fear speak authentic phrases from the movie.  I am sure will make any tween and teen who loved the movie will be happy to just have their favorite Inside Out plush to enjoy with or without the phrases. $19.99 SRP
Alex SPA Kits including Glam Hair accessories, ALEX Toys Spa Deluxe Hair Chalk Salon Craft Kit

and ALEX Toys Spa Sketch It Nail Pen Salon
Make 2 Wear Strand Bands are the hottest new DIY fashion accessory kits allow your tween to design and make one-of-a-kind fashion accessories. There are a multitude of kits from chic bracelets to vintage to deluxe kits. $9.99-$69.99 SRP

Stickbot – turns kids into creative movie makers. These easy-t0-pose figurines with strong suction cup hands and feet stick to almost any surface. With the free mobile app, Stikbot Studios, kids can shoot their own stop motion movies starring Stikbot. Toy Shed Stikbots for 6-Color Action Figure
STEM
Science Kits (Scientific Explorer Disgusting Anatomy of the Heart Science Kit
and Scientific Explorer Disgusting Anatomy of the Brain Science Kit
) $14.99- 19.99 SRP
Super Moon in My Room (Uncle Milton) – Your budding astronomer will love Uncle Milton Moon In My Room
. This realistic moon model hangs on your  child's wall and lights up to show the different phases of the moon, a remote control and auto-shut off. $19.99 SRP
Outdoor Play
Firetex Zeon Bow illuminates the night with this all-new bow and arrow combo. $14.99 SRP
Razor Scooter – A5 Lux –  a larger size scooter for older kids has  extra-large urethane wheels and comfortably support riders up to 220 pounds.
Star Wars: The Force Awakens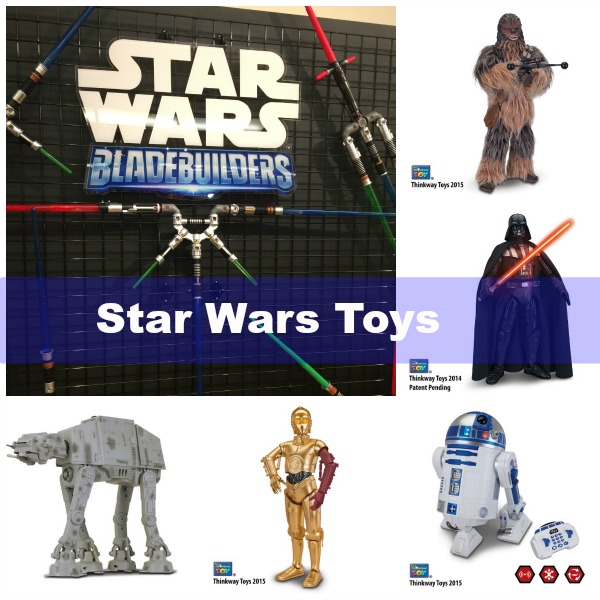 Thinkway Toys has an entire  deluxe collector's edition of  interactive and animatronic  figures including C-3PO, Chewbacca, StormTrooper, R2D2, Kyloren based on digtal data from Star Wars: The Force.
Star Wars The Black Series Kylo Ren Force FX Deluxe Lightsaber
– Yes, it's time get your own lightsaber. Recreate the biggest battles and missions in Star Wars with this role-play toy from The Black Series.
Want more ideas and to see the 25 Most Wanted Toys for 2015, visit ttpm.
Disclosure: NYC Single Mom received various samples  at  the TTPM Holiday Toy Event.