Tips To Creating Meaningful Family Time During the Holidays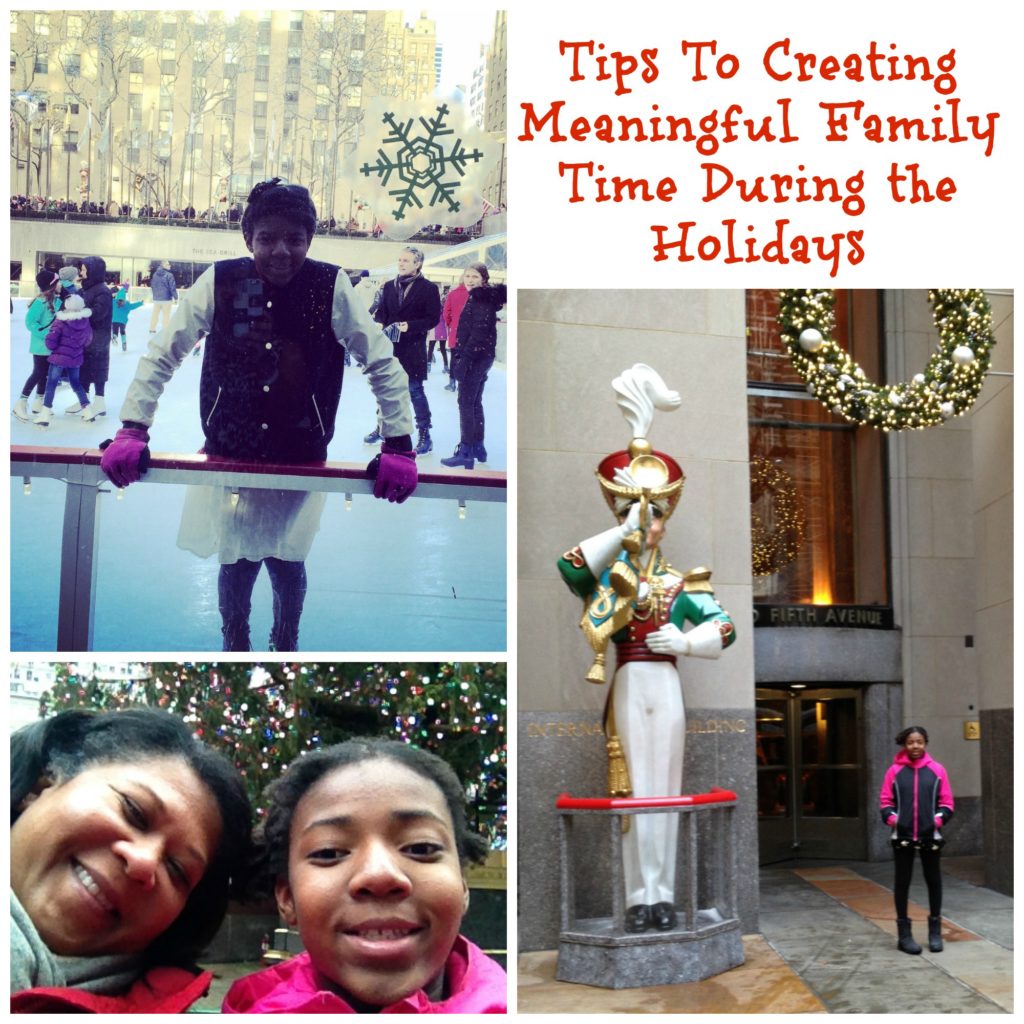 The Holidays is more than just presents, Santa and Holiday parties, its about family. I find that this is the perfect time with all the holiday chaos to go out of my way to create meaningful family time with my daughter.  Mind you, I try to do all these activities during the entire year but the Holidays adds some very special ways to create those memories that will last a lifetime.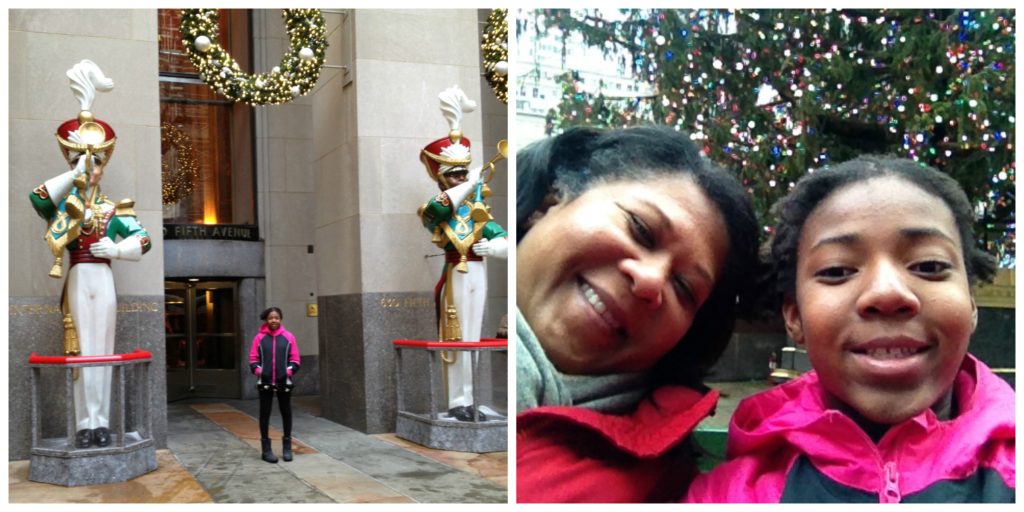 Explore Your Hometown  — If you are not traveling during the holidays,  why not plan a family outing to explore your city. New York City offers so much to do especially during the holidays  from visiting the Tree at Rock Center to enjoying all the Christmas windows to wandering the holiday markets looking for gifts.  We also plan a day and head to one of the museums and just enjoy wandering another neighborhood. This year,  we are headed up to the Metropolitan Museum and lunch at a local diner. We can't wait.  We may even find an off -broadway show to attend.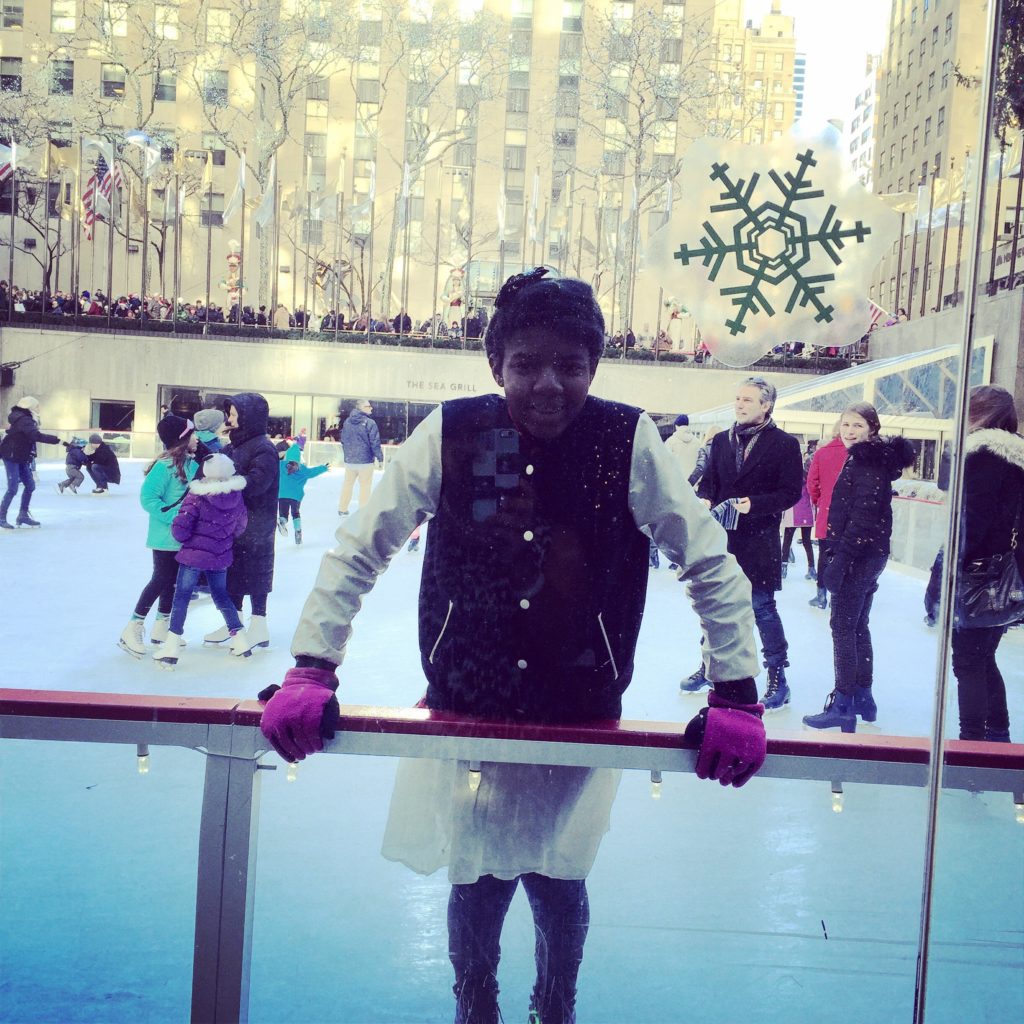 Go Outside  — It may be cold outside but during the Holidays, we like to walk the Highline Park or go ice skating at Rockefeller Center.  You can of course just head to your backyard or go to  a local park to get outside and enjoy the cold winter air. Let's face facts, if we don't initiate it, kids will stay inside playing video games or watch YouTube all day. So definitely get them out  for some physical activity.
Cook Together — During the holidays, who doesn't like sweets like cupcakes and cookies? My daughter and I take time  during the Holidays and bake cookie for the doormen and maintenance guys in our building. Not only do we have fun decorating the cookies and it's great way for us to slow down chat and  bond while we bake.  More importantly, it's a way for us to thank the guys who  help run our building.
Binge Watch Movies and Television Shows – Having Verizon FiOS allows us to binge watch a variety of shows from Christmas themed movies or DVR shows favorite Christmas shows like Rudolph the Red Nose Reindeer, Frosty the Snowman and of course, the iconic Charlie Brown Christmas.  Plus Try these tips to plan a family movie night.
Definitely visit Verizon FiOS to check out all the options they have for new and existing customers and to learn more about Verizon FiOS On-Demand where you enjoy thousands current and classic movies or rent them or buy your favorites.

Disclosure: This is a sponsored post as a part of a campaign I'm doing with Verizon FiOS in New York. #FiOSNY
Save
Save
Save
Save
Save
Save
Save
Save
Save
Save
Save
Save