Summer Beauty Essentials
Summer time means  long, relaxing summer weekends.   Here are summer beauty essentials you need to have from ensuring you have clean skin to moisturizing after spending hours in the sun.  Enjoy! .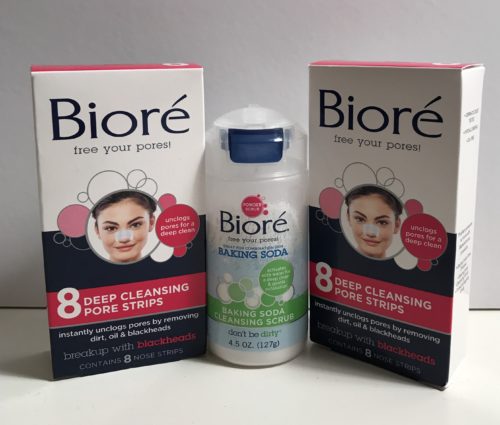 Bioré® Baking Soda Scrub
No need to worry about liquid products spilling in your bag – This cleanser is powder until you activate it with water!
The first powder cleanser to be sold at mass, this advanced formula is refreshingly effective and fun to use. It foams up on contact with water, gently exfoliating while forming tiny bubbles that dive deep into pores to break up oil and impurities. When you rinse the foam away, oil, debris and dead cells are swept away, leaving skin 2.5 times as clean as it would get from a basic cleanser. You'll see an instantly smoother, softer texture and visibly tighter pores after just one use. $9.99; Drugstores and mass retailers.
Bioré® Skincare Self Heating One Minute Mask
These Self-Heating masks come individually packaged – easy to grab and go! If you feel like you need a deep clean, this breakthrough thermal mask will do the trick. It warms to open pores, draws out and dissolves 2.5 times more dirt, oil, and surface toxins than a basic cleanser, then rinses them away with an invigorating cooling sensation. Formulated with natural charcoal, Bioré® Skincare Self Heating One Minute Mask melts dirt and oil better than the leading competitor to clean your pores and clear the problem. $7.99; Drugstores and mass retailers.
Bioré Deep Cleansing Pore Strips
Pore Strips are small enough to fit in your makeup bag to help unclog pores, even on-the-go. A beauty classic, Bioré Deep Cleansing Pore Strips quickly bond to the dirt and oil buried in each pore and lift out pore-clogging agents. Twice as effective as the leading pore cleanser, Bioré Deep Cleansing Pore Strips can also reduce the appearance of pores over time. This quick 10 minute addition to your skincare routine will reveal the deeper clean, fresher, healthier-looking complexion Bioré Skincare fans love. $7.99; Drugstores and mass retailers.

Travel Toothbrush
Pack your bags – but don't forget your Travel Toothbrush!
Eliminates 99.9% of bacteria that builds up on bristles in 6 hours with EPA- approved silver bristle technology
Revolutionary Flossing Bristles™: long, soft bristles with 1 micrometer diameter tips reach areas missed by other toothbrushes
Travel size/foldable version
Gets deep into teeth grooves and pockets for a superior clean
Comfort grip handle
High quality construction
PBT bristle material outlasts traditional nylon used in competitive brushes
Prep for stress-free fun, wherever you're headed with Mouth Watchers® – the revolutionary Antimicrobial Toothbrush!
Toothbrushes come in Manual and Power, available in Adult, Youth and and Travel sizes and range in price from $4.99 to $24.99 for the power pack.
Soaps from Van Der Hagen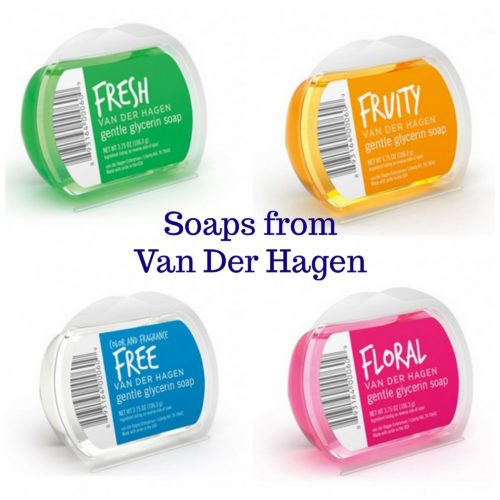 Step up your shower game with Van Der Hagen's glycerin bar soap.  This hypoallergenic soap is gentle on even the most sensitive skin and filled with humectants including 10% glycerin.  An easy update to a shower routine, the new Van Der Hagen Glycerin Bar Soap leaves the skin feeling hydrated and moisturized. Soaps from Van Der Hagen come in several scents including Floral Glycerin Soap, Fresh Glycerin Soap and Fruity Glycerin Soap.  The Van Der Hagen Shave Soaps are available for purchase at www.vanderhagen.com, Walmart, Walgreens, Duane Reade, Stop and Shop and Whole Foods.
Curél Hydra Therapy Wet Skin Moisturizer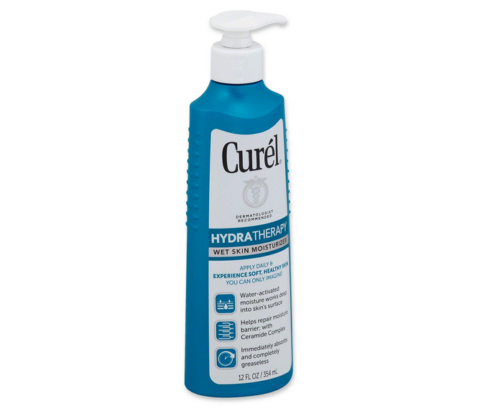 About: Curél Skincare's groundbreaking Hydra Therapy Wet Skin Moisturizer is a revolution in wet skin technology that doesn't simply calm, smooth and soften, but also heals dry skin and restores your body's ability to retain its own much-needed moisture. Dealing with the daily effects of chronically dry skin is an incredibly frustrating and time-consuming process.
Curél Hydra Therapy Wet Skin Moisturizer offers a solution for dry skin to severely dry skin with its water-activated properties that penetrate deep into skin's surface. Plus, it all happens in the shower — no rinsing required — so you can just dry off, dress and go! By incorporating Curél Hydra Therapy Wet Skin Moisturizer into your regular showering routine, you can finally conquer your troubling skin issues – and achieve soft, sustainably healthy skin for life. Curél Hydra Therapy Wet Skin Moisturizer is available for purchase at amazon.com, mass retailers and drugstores.
Disclosure: NYC Single Mom received various samples to facilitate this post.
Save
Save
Save
Save
Save
Save
Save
Save
Save
Save
Save
Save
Save