Stan Lee known to millions as the man whose Super Heroes propelled Marvel to its preeminent position in the comic book industry has teamed up with Stuart Moore and Andie Tong to bring you a  brand new, magical, super-powered adventure, The Zodiac Legacy: Convergence.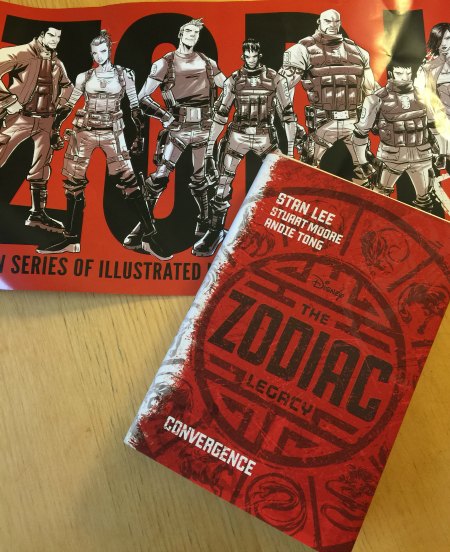 When twelve magical superpowers are unleashed on the world, a Chinese-America teenager named Steven will be thrown into the middle of an epic global chase. He'll have to master strange powers, outrun super-powered mercenaries, and unlock the mysterious powers of the Zodiac.
 
Twelve magical superpowers, One sinister conspiracy, One unlikely hero.
Learn More at DisneyZodiac.com and Follow DisneyHyperion on Twitter
Disclosure: NYC Single Mom received a copy of The Zodiac Legacy: Convergence to facilitate this post.