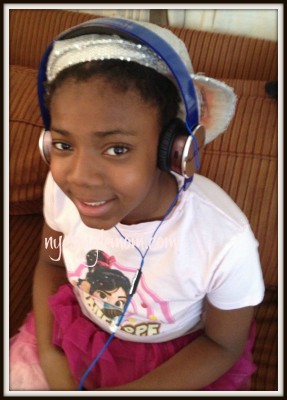 SOL REPUBLIC headphones are the  world's first interchangeable and virtually indestructible headphones. I have not caught onto the headphone craze because I never felt like they truly fit nor I have been overwhelmed by the sound until now. With SOL REPUBLIC Tracks and Tracks HD headphones, there are  interchangeable pieces that work with the entire Tracks Remix system, nearly indestructible FlexTech Sound Track headbands, plus a remote and microphone. That's a mouthful, what it all means is the sound is amazing, the clarity I hear songs now is like night and day from other headphones I have used in the past. While sound quality is super important, best of all I think the prices are  truly affordable for the quality of what you are getting.
On-ear Tracks start at $99 and deliver incredible sound quality at a great value. And did I mention the indestructible headphones. Yes, indestructible. Now I did not read any information about the headphones being around tweens but I twisted and twisted them and even had my daughter twisted them  and found them to be really scarily sturdy.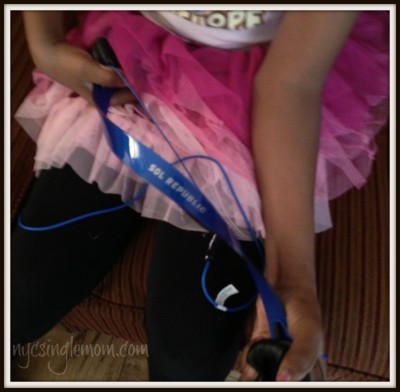 And if you are not into headphones, check out their  in-ear Amps that start at $59 and deliver the same quality as well as their guaranteed ear-tips replacement for life. These I did not get to test out but be willing to believe that the sound quality is as good as the headphones.
And for you Michael Phelps fans and we are, Sol Republic just released a headphone inspired by the most decorated Olympian – Michael Phelps, SOL REPUBLIC Tracks HD Anthem.   He wore Sol Republic headphones all throughout the London Olympics and is a huge fan of the quality of the sound delivered, critical to his training routine and during his warm-ups and throughout the games. How cool is that!
And looking to show your college spirit, check out their collegiate series (I am waiting for Miami University!) or a DeadMau5 fan, there's headphones for you.
Disclosure: Level 1 and 8. Click here for NYC Single Mom's disclosure policy. NYC Single is not responsible for shipment of the headphones therefore can not guarantee that the company forwarding the headphones will send it by December 25, 2012.