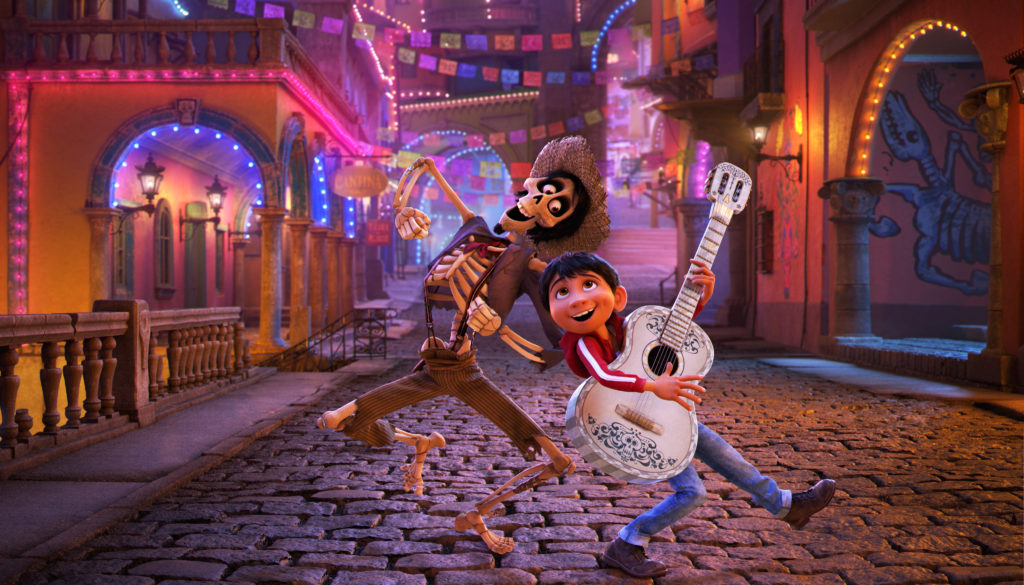 In Disney Pixar's "Coco," Miguel's love of music ultimately leads him to the Land of the Dead where he teams up with charming trickster Hector. "Coco" features an original score from Oscar®-winning composer Michael Giacchino, the original song "Remember Me" by Kristen Anderson-Lopez and Robert Lopez (of Frozen fame), and additional songs co-written by Germaine Franco and co-director/screenwriter Adrian Molina. Part of the team also included musical consultant Camilo Lara of the music project Mexican Institute of Sound.
During the Pixar Coco Press Event held at Pixar Animation Studios,  (Michael Giacchino (Composer), Germaine Franco (Orchestrator), Camilo Lara (Consultant) & Adrian Molina (Writer and Co-Director) offered some fun facts about the Pixar Coco soundtrack.
7 Fun Fact about the Music Pixar's  Coco 
Filmmakers recorded musicians as they played so the animators could better add movements to the characters in the movie.
The iconic guitar used by Ernest de la Cruz was actually designed and created by an expert Mexican guitar maker.
According to Writer and Co-Director Adrian Molina,there were three ways they used music in the movie – score, source and original music.
In developing the music for the movie, they wanted the score to be more than mariachi and incorporated other  mucial genres such as marimba, Jarocho, Leona and Banda.
Local Mexican musicians were used to ensure authenticity of the music in the movie.
The composers wanted the music to sound like you were in a plaza in Mexico
Frozen Composers Kristen  Anderson – Lopez and Robert Lopez wrote the song Remember Me (soon to be a classic.)
See how the music of Coco serves as a whole new element of storytelling in the film!
About COCO – Despite his family's baffling generations-old ban on music, Miguel (voice of newcomer Anthony Gonzalez) dreams of becoming an accomplished musician like his idol, Ernesto de la Cruz (voice of Benjamin Bratt).
Desperate to prove his talent, Miguel finds himself magically transported to the stunning and colorful Land of the Dead following a mysterious chain of events.
Along the way, he meets charming trickster Hector (voice of Gael García Bernal), and together, they set off on an extraordinary journey to unlock the real story behind Miguel's family history.
Learn more about the making of Pixar COCO: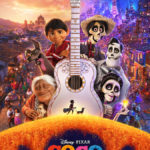 Visit the official COCO website // Facebook // Twitter / Instagram 
COCO is now in theatres. 
Disclosure: NYC Single Mom was provided a trip to the San Francisco for the Disney/Pixar's COCO Press Event. Opinions are 100% my own.