Disclosure: This post was sponsored by McDonald's as part of an Ambassador Program for Influence Central and all opinions expressed in my post are my own.
Living in New York, we get lots of visitors.   I always save Sunday morning as our lazy get up late day since the previous days are get up early, go, go days. This past weekend, my sister and my nephew came to visit and for the first few days, we got up early and literally ran to our first tourist attraction without eating breakfast. My sister and I barely enjoyed a coffee and the kids because it was so early didn't want to eat.
I thought we all needed a break on Sunday from the tourist hustle and bustle and headed to my local McDonald's for the All Day Breakfast Menu where everyone was able to order their favorite breakfast menu item.
So what was the my nephew and daughter's favorite all day breakfast item? McGriddles – my daughter went with the Sausage McGriddle and my nephew opted for the bacon, egg and cheese McGriddle. And neither could not resist the hash browns because they are so yummy!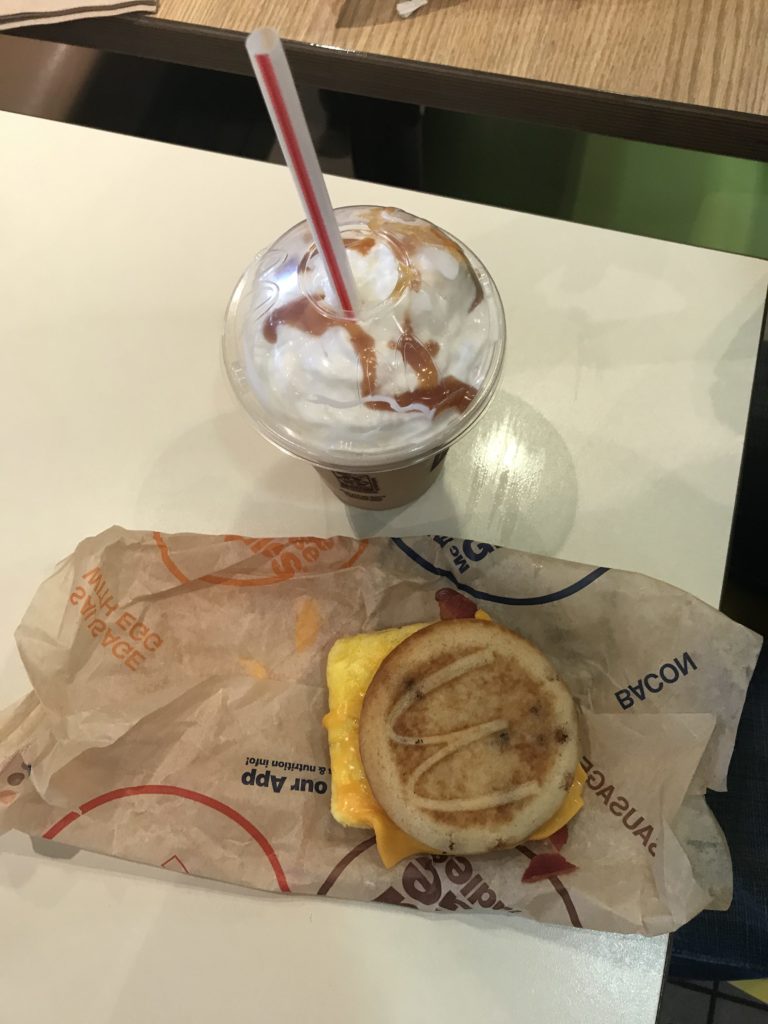 Since it was so close to lunch, they both opted to add something sweet by ordering McCafé® Frappé Caramel.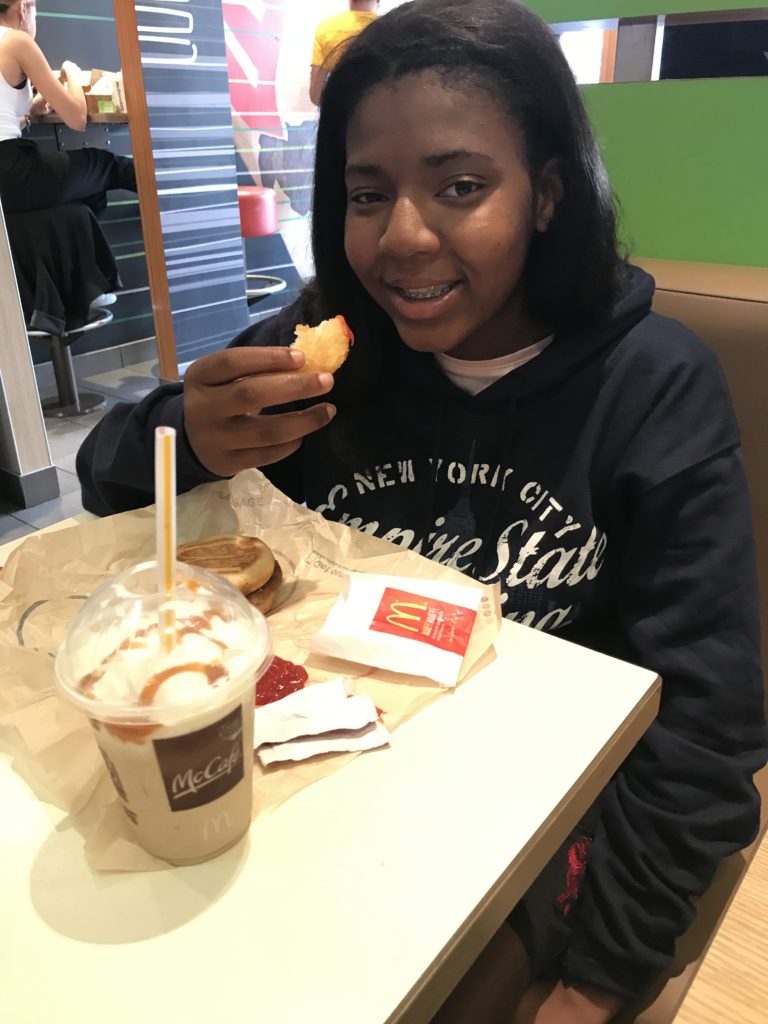 Even though I am a big fan of the new signature crafted sandwiches and enjoy the premium salads at lunch, I love, love McDonald's Egg McMuffin®. It is by far my favorite sandwich and was never more thrilled that McDonald's introduced their All Day Breakfast option.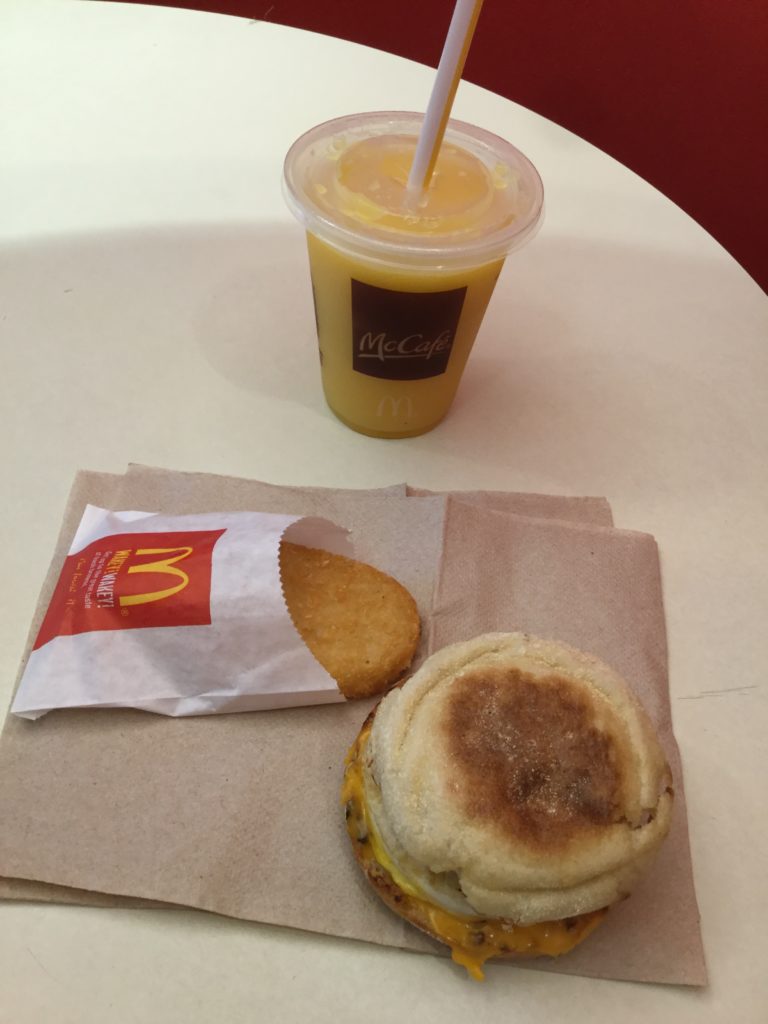 Did you know that the perfectly round eggs found in Egg McMuffin® sandwiches look and taste so good every time because they are made at restaurants by freshly cracking and cooking a USDA grade A egg into an egg ring? And no, nothing is added to the eggs.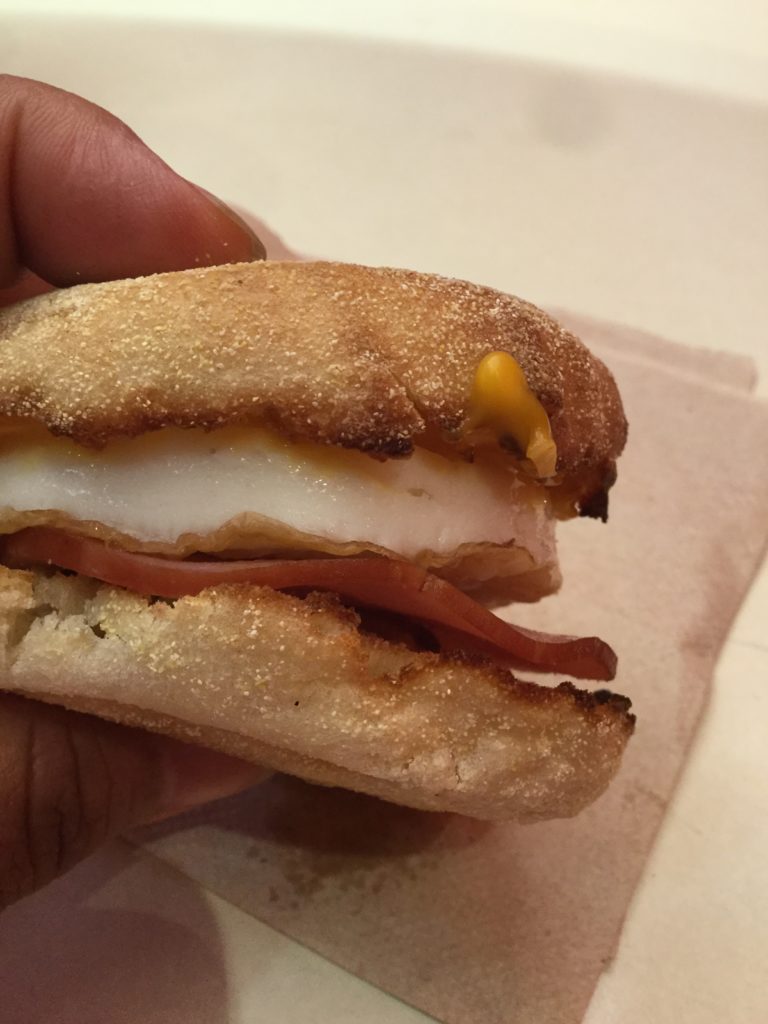 And McDonald's is making an industry leading commitment to source 100% cage-free eggs by 2025 in the U.S. and Canada. It's nice to see that McDonald's is making changes that their customers will benefit from.
Plus McDonald's uses real butter on the English muffins, biscuits and bagels on the breakfast menu (instead of liquid margarine.)
And did you know that over the past two years, changes to how McDonald's sources, prepares and evolves its food impacts nearly half of the items on its national menu? This makes me happy that McDonald's has improved their overall menu.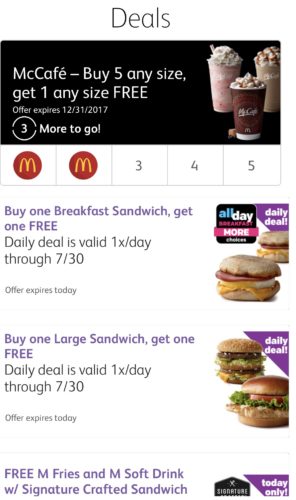 Just a reminder to  download the McDonald's mobile app so you don't miss out on their exclusive deals and promotions. We were able to buy two breakfast sandwiches on this trip. Sweet!
Visit McDonald's Tri-State Website to view the entire menu and stay connected on Twitter and Instagram.
Save
Save
Save
Save
Save
Save
Save
Save
Save
Save
Save
Save
Save
Save
Save
Save
Save
Save
Save
Save
Save
Save
Save