Kids love magic tricks. With the Amazing Zhus™ your child will be able to perform a host of magic tricks like the Disappearing Box, The Shell Game and Thrilling High Dive  as they astound their friends and family with fantastical feats of magic.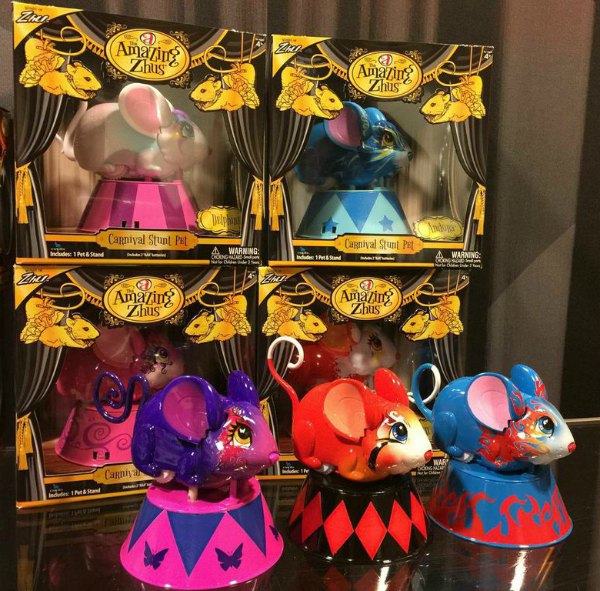 I love that The Amazing Zhus™ make magic fun as kids are able to foster creativity and confidence  by letting them learn to act out magic tricks, or simply enjoy the delight of astonishing their friends.
So what are the amazing zhus™ magician pets?
The Amazing Zhus™ Magician Pets are motorized pets that can correctly guess the answers to the Magician's Cards – without even looking, follow the Magic Wand wherever you lead them, or predict the pea's location in the Shell Game trick – every time. These talented pets can also perform stunts – including the High Dive and High Wire acts as well as the disappearing box!
The Amazing Zhus™ Magician Pets are available in two different characters:
Amazing Zhus™ Magician Pet "The Great Zhu" – One look at his classic magician's hat and you can tell that The Great Zhu is a magician of the highest caliber!
Amazing Zhus™ Magician Pet "Madame Zhu" – Madame Zhu will amaze you with her mystical abilities! Madame Zhu sees all!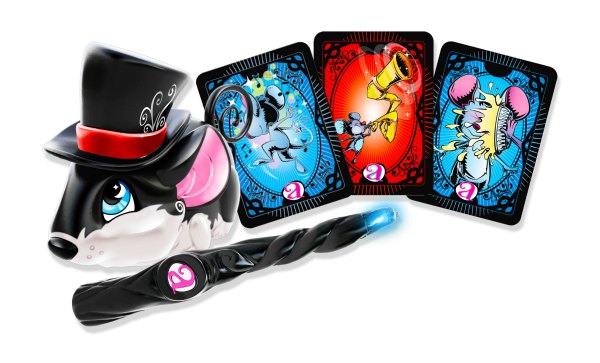 The Amazing Zhus™ Magician Pets and certain accessories include RFID and IR technology which helps replicate the appearance of magic. These Amazing Zhus™ wear magic hats that identify them as having the special abilities needed to interact with the Magicians accessories.  Each Amazing Zhus™ Magician Pet includes 1 Magician Pet, 1 Magic Wand and 3 Magician Cards. Batteries are included.
Amazing Zhus™ Accessories
In addition to the Amazing Zhus™ Magician characters, multiple Amazing Zhus™ accessories are also available for purchase, allowing kids to collect and build their own performance.
Amazing Zhus™ Magician Shell Game
Hide the Pea under a Shell, shuffle them around, and let your Amazing Zhus™ Magician Pets work their magic! They will guess which (Walnut) Shell the Pea is hidden under, no matter how fast the slight of hand. They have never been stumped!
The Amazing Zhus™ Magician Pets Commercial
Why not include  The Amazing Zhus in your child's Easter basket? The Amazing Zhus are available at Walmart and Toys R Us and range in price from from $7.99-$24.99 for the pets and accessories and is recommended for ages 4+.
Learn more AmazingZhus.com  and stay connected on FaceBook.
Disclosure: NYC Single Mom received promotional items to facilitate this post.