Hatchimals CollEGGtibles Season 1 2-Pack + Nest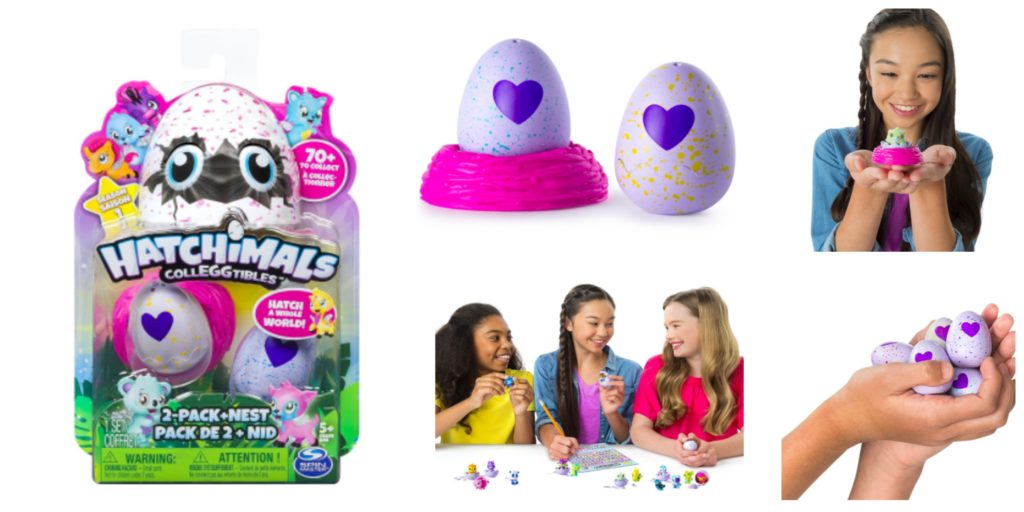 Introducing Colleggtibles ? adorable collectible that come inside small, speckled eggs. Each Colleggtible needs your help to hatch! Hold the egg in your hands, rub the heart and when it changes from purple to pink, it?s ready to hatch! Carefully press on the egg to crack it and discover which Hatchimal Colleggtible is inside. Based on the coloured speckled egg you can tell which family your Hatchimal belongs to before they hatch. There are over 70 to collect in Season One, even ultra-rare and special edition to find! Use the collector?s checklist and map to keep track of your collection and discover more about Hatchtopia. Use the special nest included to display your characters. Colleggtibles ? Hatch a Whole World! Styles Vary. For ages 5 years and over. Hatchimals is available at amazon.com.
GIVEAWAY: One lucky NYC Single Mom reader will receive Hatchimals CollEGGtibles Season 1 2-Pack + Nest.
Spinmaster Hatchimals 2 Pack + Nest

Disclosure: NYC Single Mom was not compensated for this post.This post includes  affiliate links which means I can earn a very small commission from sales that come through my blog.