Are you looking for a flying thrill ride but want to stay on the ground? Then don't miss Fuerza Bruta.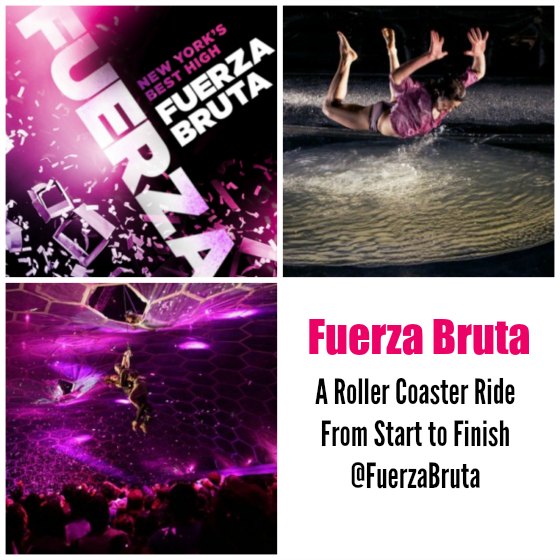 Celebrating 10 years worldwide, FUERZA BRUTA is an uninhibited and unforgettable show you have to see to believe. My daughter and I  recently experienced the show for the first time and WOW!!!  It is like no other show I have ever seen. It is as advertised, a roller coaster of a show, that showcases amazing and breathtaking aerial displays by the performers. With Fuerza Bruta, there is no way you could possibly be bored. The music alone is enough to keep you exhilarated and hopping.
I had no expectations about the show before I saw it so I was just amazed and impressed at how creative and unique the show is. All through the show, I kept thinking "how do they do that?" seriously there is a man running through a set of moving walls and women frolicking in water like you never seen.  And the visual effects will blow you away.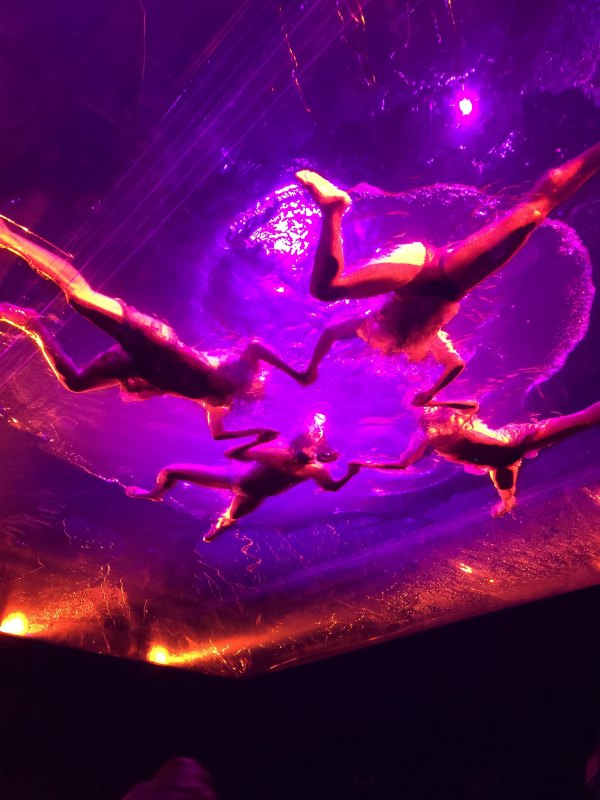 Total surprise that the water stage actually moves so you can actually touch it. How cool!  And the performers (swimmers) interact with the audience making faces and talking to you, sure you can't hear them but still awesome any way.
Do not miss this full-stop  and heart-pounding theatrical experience with its newly designed set and scenes that are sure to present fans of the previous incarnations (and new fans alike) with fresh experiences. I so recommend this show that is sure to deliver theatrical thrills that flood the senses. This show is definitely recommended for kids ages 8 and up.  Caution that if your child is sensitive to noise and pulsating lights then it's not for them. Also this show is standing room only. That's right there are no seats.
Fuerza Bruta

Daryl Roth Theatre
101 E 15th St (Union Square)
For tickets, visit  www.fuerzabruta.com
Disclosure: NYC Single Mom received tickets to the show to facilitate this review.