Universal Orlando Islands of Adventure offers a slew of water rides that are not only fun but gets you cool and wet on those hot summer days. The not so fun part is that you get soaked and I mean soaked,  then have to walk around the park wet and let the sun dry you off. And yes,  I could take a beach towel but who wants to drag around a bulky towel around the park all day. Well, low and behold , I found an alternative,  Doga Towels.
I know what you are thinking that is the last thing you want to bring on vacation are towels but the Doga (dogatowels.com) Towel was created by a team of designers and engineers to be the most practical, portable, naturally antimicrobial, and stylish towel on the market.
When I first received the towel, I couldn't believe how big it is.  It is actually larger than the average bath or pool towel but as you can see, it actually folds down to take up half as much space thanks to the unique weave.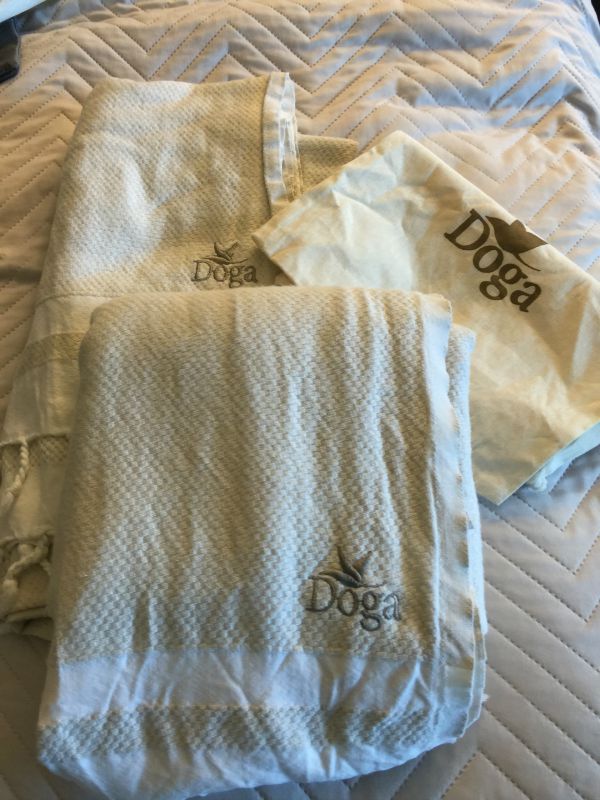 The true test was how it performed at the park. First I just loved how it fit in my little backpack. It was so light and small but ever so absorbent. My daughter got cold after taking in all the rides dried off and then used the Doga Towel on the rock seats.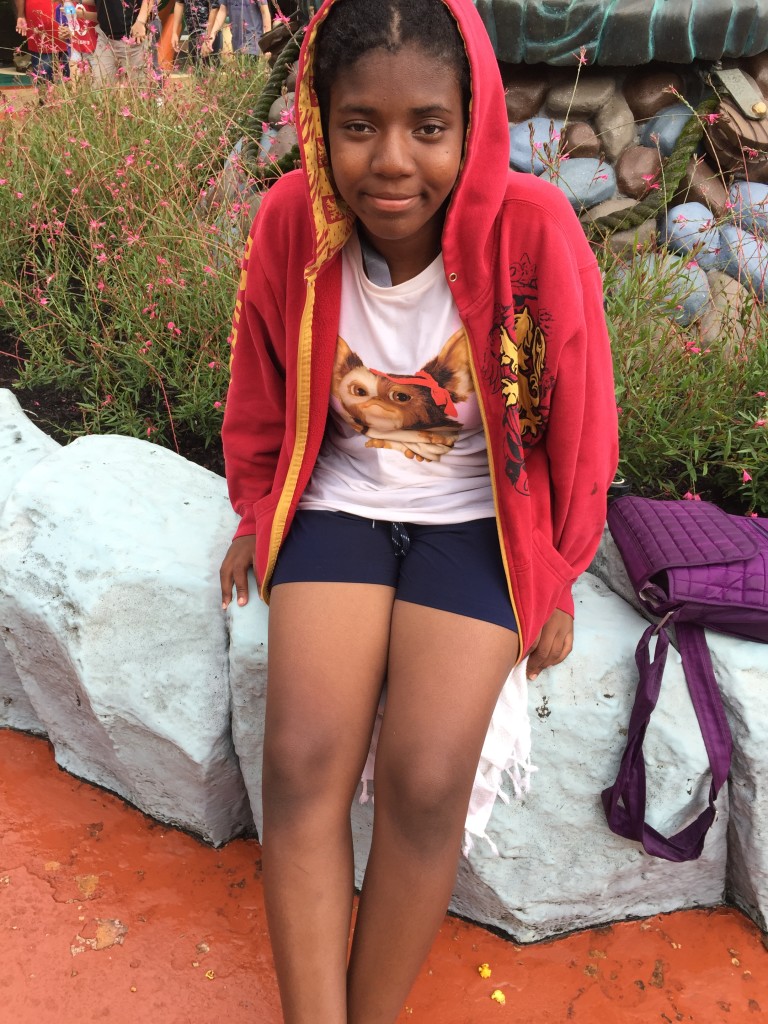 But what really surprised me was how quickly it dried for use the next day when we visited Wet n' Wild Water park.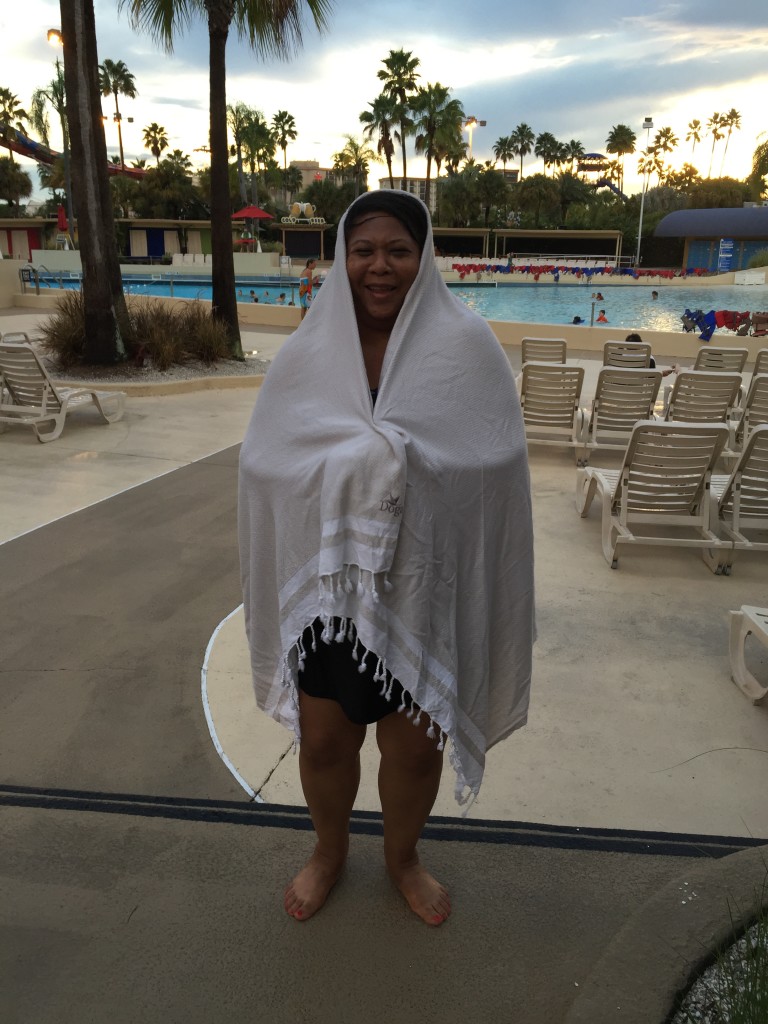 And how perfect it was to use at the  hotel pool. My daughter loved how soft it was.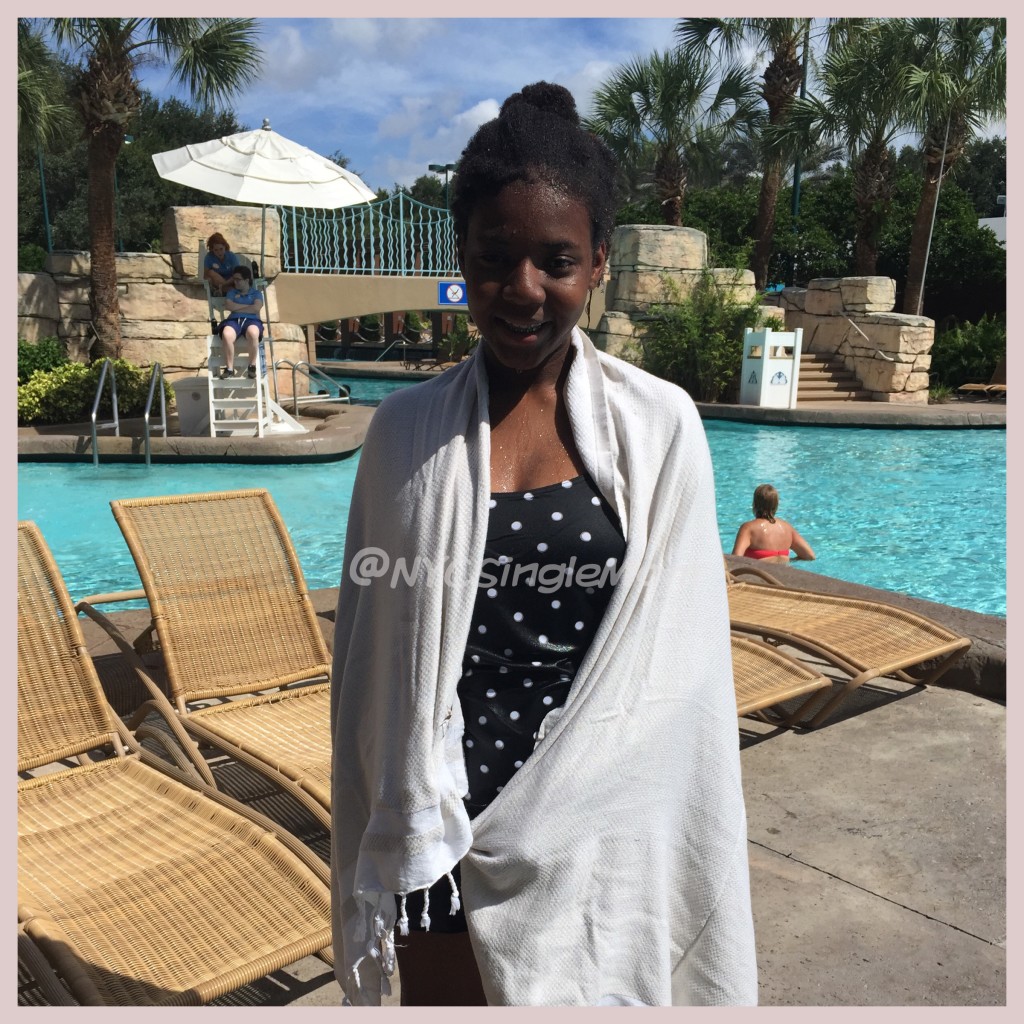 Of course, you can use the towel for home use as well which I am going to do because it is so soft and is so big.
Right now the towels are on sale 2 for $100. They are definitely worth it. Please visit dogatowels.com for more information.
Don't Miss Future NYC Single Mom Articles – SUBSCRIBE to NYC Single Mom by Email!
Disclosure: NYC Single Mom received samples to facilitate this review. Opinions are 100% own.