Disney/Pixar's COCO at Pixar Animation Studios Press Event
Summer has turned out to be one big surprise. After our big vacation to Barbados, I was thrilled to be invited to an adventure that has been on my bucket list for quite some time.  Along with 26 of Disney's top bloggers,  I have been invited to a special Disney & Pixar press event for the release of Disney/Pixar's COCO at Pixar Animation Studios in one of my favorite cities,  San Francisco.  Want to keep up to date with all the daily events, then follow along on Twitter #COCOEvent.
Disney/Pixar's COCO at Pixar Animation Studios
Itinerary
Preview Pixar's COCO
We will be screening footage from COCO introduced by Director Lee Unkrich (Director of TOY STORY 3 which won the Oscar for Best Animated Film); Writer and Co-Director Adrian Molina and Producer Darla K. Anderson.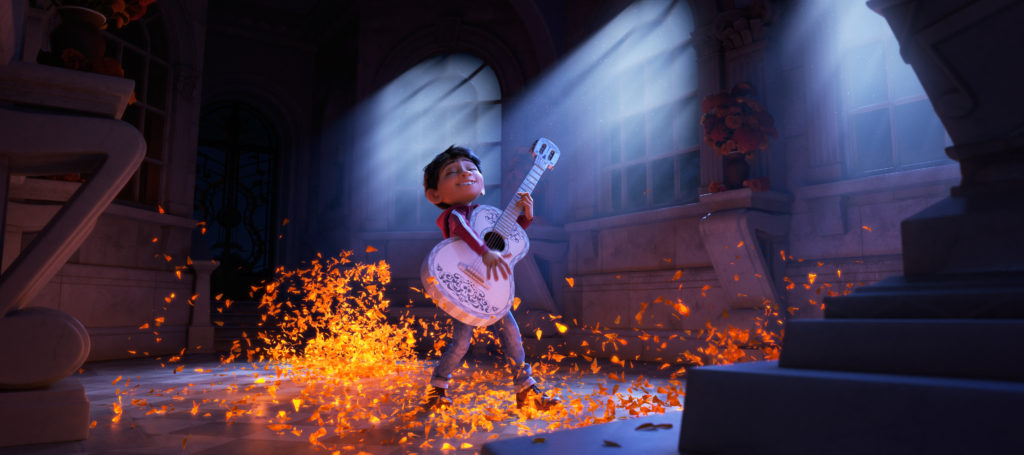 About Pixar's COCO

Despite his family's baffling generations-old ban on music, Miguel (voice of newcomer Anthony Gonzalez) dreams of becoming an accomplished musician like his idol, Ernesto de la Cruz (voice of Benjamin Bratt). Desperate to prove his talent, Miguel finds himself magically transported to the stunning and colorful Land of the Dead following a mysterious chain of events. Along the way, he meets charming trickster Hector (voice of Gael García Bernal), and together, they set off on an extraordinary journey to unlock the real story behind Miguel's family history.  Disney- Pixar's "Coco" opens in U.S. theaters on November 22nd!

Pixar COCO's  Interviews at Pixar Animation Studios

I will be attending a COCO press conference with Director Lee Unkrich, Writer and Co-Director Adrian Molina and Producer Darla K. Anderson.

COCO Filmmaker Presentations
THE MUSIC OF COCO demo with Michael Giacchino (Composer), Germaine Franco (Orchestrator), Camilo Lara (Consultant) & Adrian Molina (Writer and Co-Director.)
A UNIVERSAL STORY OF FAMILY – We will hear how the COCO production team was inspired by research and specific cultural traditions, and how they infused them into their fantastical story set on Día de los Muertos. Participants include Adrian Molina (Writer and Co-Director), Dean Kelly (Story Artist.)
THE LAND OF THE LIVING AND THE LAND OF THE DEAD – We will see how the expansive worlds of both the living and the dead were created through both research and imagination. Participants include Harley Jessup (Production Designer), Danielle Feinberg (DP-Lighting), Chris Bernardi (Sets Supervisor.)
BRINGING SKELETONS TO LIFE – Learn how the skeletons in the Land of the Dead were imagined, designed, animated and clothed. Participants include Daniel Arriaga (Character Art Director), Gini Santos (Supervising Animator), Byron Bashforth (Character Shading Lead), Emron Grover (Simulation Technical Director.)
PEPITA AND DANTE: A CLOSER LOOK – In the Land of the Dead, Miguel and his faithful companion Dante encounter not only his ancestors, but also their loyal guardian Pepita, a magical creature based on Mexican folk art. Hear about how they were designed and brought to life. Participants include Alonso Martinez (Character/Rigging Artist), Nick Rosario (Directing Animator), Christian Hoffman (Characters Supervisor.)
Visit

The Walt Disney Family Museum
The group will go on a guided walk-through of the "Deja View: The Art of Andreas Deja" and the "Awaking Beauty: The Art of Eyvind Earle" exhibit before touring the Walt Disney Museum.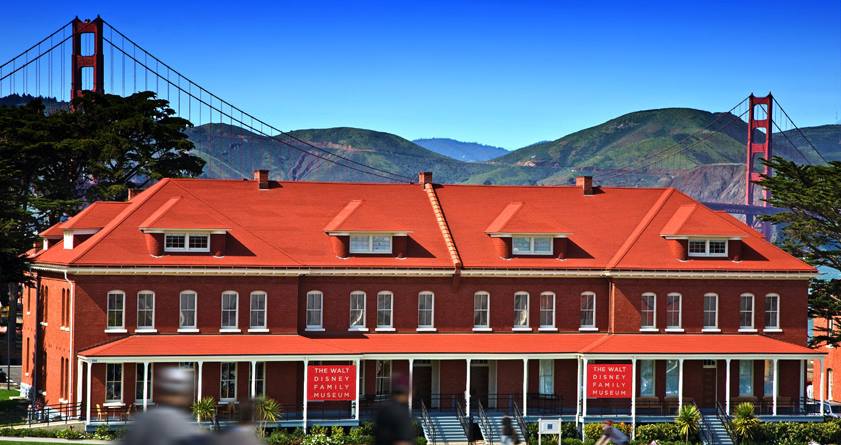 Follow along on my  Disney Pixar Coco Press Event trip  via the hashtag, #PixarCocoEvent.
Disclosure: NYC Single Mom received an all- expense paid trip to San Francisco for the coverage of the Disney-Pixar COCO  press event.   All opinions are 100% my own.
Save
Save
Save
Save
Save
Save
Save
Save
Save
Save
Save
Save
Save
Save
Save
Save