Cinderella is hot, hot, hot this year.  First on February 15th, the original 1950 film "Cinderella" celebrated its 62nd anniversary. And on March 13, Disney Movies'  Cinderella  starring Cate Blanchett, Lily James, and Richard Madden opens.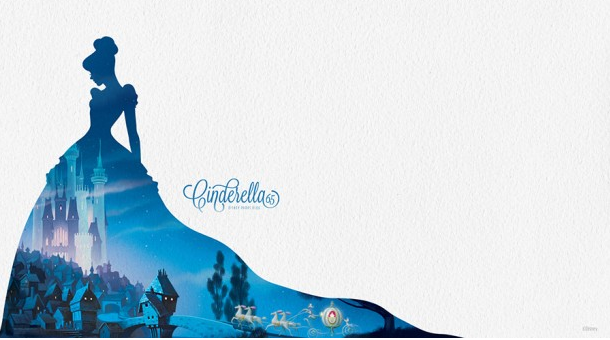 Cinderella fans can celebrate one of the most beloved fairy tales of all time with this inspiring desktop/mobile wallpaper. The image, created by Disney artist Mike Britton, is an artistic take on the moment Cinderella is rushed off to the ball to meet the prince.
Download the Cinderella desktop and mobile wallpaper.