The holiday gift season has begun and I know that one of my favorite gifts to give and receive are Vitabath Specialty Bath Products. Trust me, every woman loves to be pampered, and a holiday gift of Vitabath's specialty bath products is a great gift.
A Sweet and Spicy Season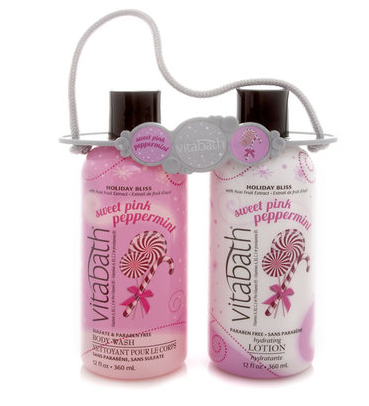 Sweet Pink Peppermint is a playful mix of pink can­dy cane, cheery vanilla and sugary musk. These fragrances are available in a set of sulfate and paraben free moisturizing Body Wash and Hydrat­ing Lotion, and are packed with the famous antioxidant vitamin blend that makes these products VITAbath. The set of 12 fl oz. (500mL) bottles in either fragrance is ready to gift in a silver carrier for just $14.99.
An Intriguing Holiday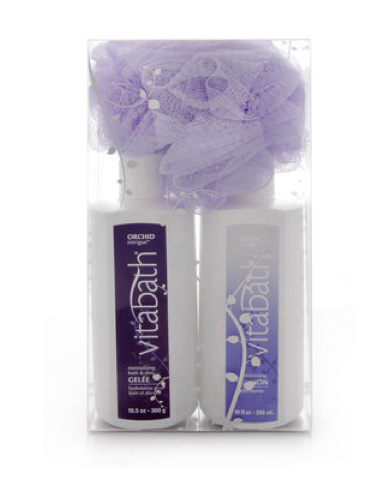 Orchid Intrigue is a new Classic scent perfect for gift­ing! Alluring and sensual, it will fragrance the night with intense purple blooms and the seductive scent of amber vel­vet layered with luxurious am­ethyst orchid, night blooming sambac jasmine, and sugared musk. The Everyday Set features the Gelée and Mois­turizing Lotion, plus a coordinating pouf for just $20.00.
Perennial Favorites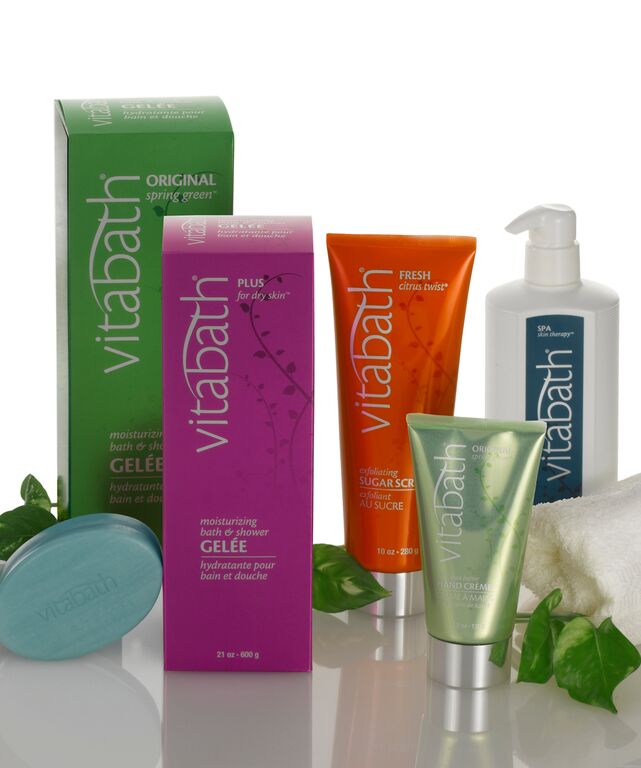 Originally developed in 1957 by European Skincare specialists, our Classic Collection bath gelee remains unequaled with nearly twice the es­sential ingredients and half as much water as our competition.
Fragrance Collection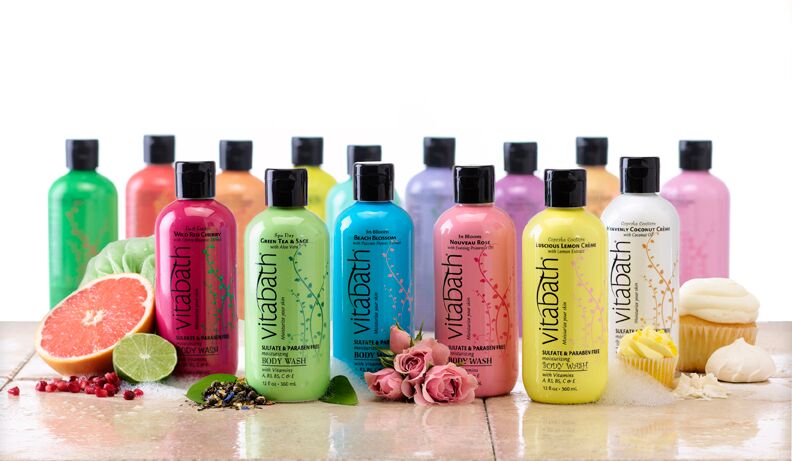 With four de­lectable scent families ranging from sweet Cupcake to zen-like Spa Day, with body wash, fragrance mist, and body lotion, you're sure to find a special gift for every­one on your list!
Visit my vitabath to check out all of their entire line of specialty bath products and check out all the Gifts and Bundle options perfect for gift giving. And Vitabath is also available at major US retailers like Walgreens, CVS, Bon Ton and more.