This past weekend, I attended a Vitabath Blogger Event  at  Madison Square Park (one of my favorite parks),  to test out the first samples of the NEW Classic Collection Orchid Intrigue and their summery fruity fresh scents.
The Vitabath Fruity Fresh collection includes an array of Pineapple and Raspberry fruit scented products  that include a fragrance mist and body wash.
During the event,  I also  sampled  Orchid Intrigue. I will admit that I am not a fan of orchid scents, but  I really liked how this new scent smelled, not too powerful or flowery, just light enough for me. And for visual people like, the rich purple packaging will like nice in your bath.
What I love about Vitabath is that their body washes are sulfate and paraben- free and their lotions are great at moisturizing my dry, dry skin. Of course, the scents are what do it for me. Nothing is ever too strong but just leaves a delicious scent that is just enough to get noticed but not overpowering. And of course, my favorite reason I am a fan of Vitabath is how affordably priced their products are.
Fun Fact I learned- Vitabath introduced the first ever shower get in 1957.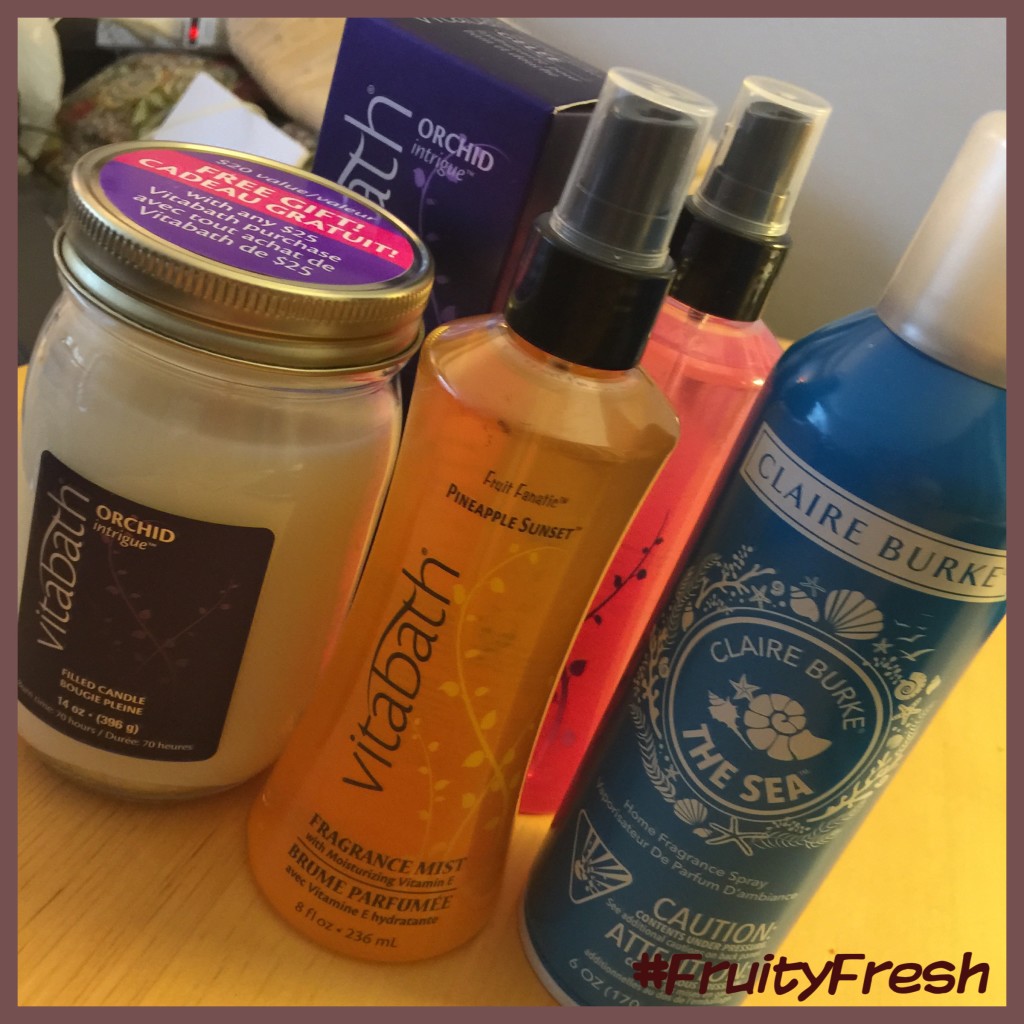 Visit my vitabath to check out all of their products including the Fruity Fresh Collection and their newest scent Orchid Intrigue.  And Vitabath is also available at major US retailers like Walgreens, CVS, Bon Ton and more.
Disclosure: NYC Single Mom received promotional items at the event.