Seeing Chris Hemsworth in Ron Howard's Rush really made me a fan of the actor so imagine my surprise and excitement when I received an invitation to the  Red Carpet Premiere of THOR: The Dark World starring Chris Hemsworth, Natalie Portman and Tom Hiddleston. I happily will be joining a group of 24 bloggers including my blog husband, Mitch (gaynycdad) in Los Angeles  in early November for the premiere.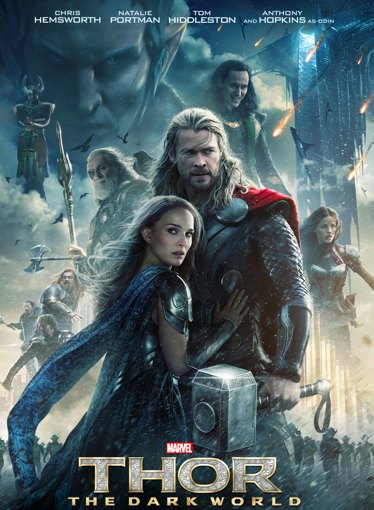 As if attending the Thor: The Dark World Premiere was not enough, the trip includes a host of press events that has me totally thrilled and totally grinning from ear to ear.
THOR: THE DARK WORLD interviews with "Loki" himself Tom Hiddleston and  "Sif" Jaimie Alexander. 
A visit to the THOR: TREASURES OF ASGARD

e

xhibit at Disneyland (this is my first time to Disneyland since I was a kid and don't tell my daughter who will not be happy that I am going without her.)
DELIVERY MAN interviews with  Vince Vaughn (and how lucky am I to have met Vince Vaughn twice in one year, the first time was my Delivery Man set visit when the production was filming right here in New York ) and Chris Pratt (Delivery Man opens in theatres on 11/22)
Attend a press day at

Disney Toon Studios

for the in-home release of PLANES (available 11/19)
Get a sneak peak of Marvel's new in-home release IRON MAN & HULK: HEROES UNITED (available 12/3)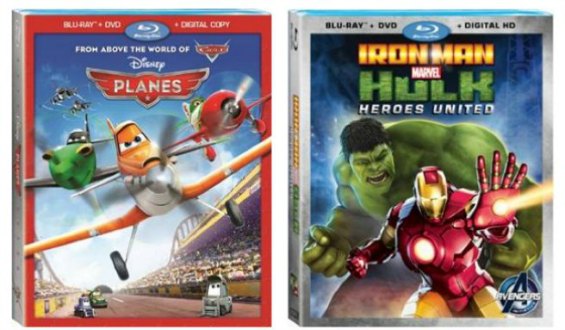 You can keep up with all the news from the events by following #ThorDarkWorld and #DeliveryManEvent hashtag on Twitter and Instagram.
And let me say for the record that while I am thrilled to being invited to Thor Dark World premiere event and meeting celebrities galore, I am also happy to be able to meet up with the other 24 bloggers going on this trip, I would not ordinarily meet.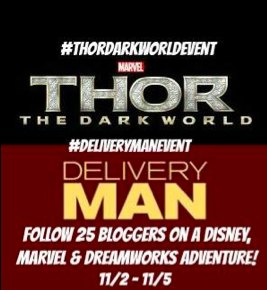 THOR: THE DARK WORLD opens in theatres everywhere on November 8th!
DELIVERY MAN opens in theatres everywhere on November 22nd!
PLANES releases on Blu-ray Combo Pack and DVD on November 19th!
IRON MAN & HULK: HEROES UNITED releases on Blu-ray Combo Pack and DVD on December 3rd!
Disclosure: NYC Single Mom  is being provided a trip to the Los Angeles for the Thor:The Dark World, Delivery Man and Disney Planes and Marvel Hulk/Iron Man press events.  Opinions are 100% my own.