I think if you live in a small space, just having papers lying around on the dining room table or shoes splayed out or an unmade bed makes your entire home look likes a mess. And that is the way with our apartment. My apartment is in a constant state of disorganization, that is except Friday the day before my daughter's guitar teacher arrives or the day I have a party. Since no one goes into my daughter's room, I will for the most part only clean her room when we do have guests.
As my daughter has gotten older, I have learned to pick and choose my battles on what I will bug her about and cleaning her room is one. You may disagree with me but I remember growing up and not cleaning my room. And trust me, my mother drove my siblings and I crazy about cleaning our room which we did not do.
I have not so fond memories of her vacuuming my room at 9 am on Saturdays, reminders to wake me and to clean my room. The flip side is we did our chores, did our homework and got good grades.
My daughter is not me. It is a constant battle to get her do her homework or turn her assignments on time. And I mean constant, it's exhausting. And her chores, that is a constant battle too. Seriously, she has two chores to do, the recycling and emptying the dishwasher.
So yes, I pick and choose my battles and bugging her about cleaning her room just falls by the way side because I am more focused on her school work and chores.
This weekend which was the end of the Winter Break,  I was surprised my daughter was not out and about like she usually is. Her response was the many of her friends were out of town.  It didn't matter to me since she decided to stay in and play video games and watch YouTube, that's pretty much the norm every weekend.
So at around 5, she called me and told me to close my eyes and come into her room.   I can not even believe that she had been spending the last couple of hours cleaning and organizing her room. I was totally shocked, even her bed was made nicely not her usual pull the cover up but nicely pressed.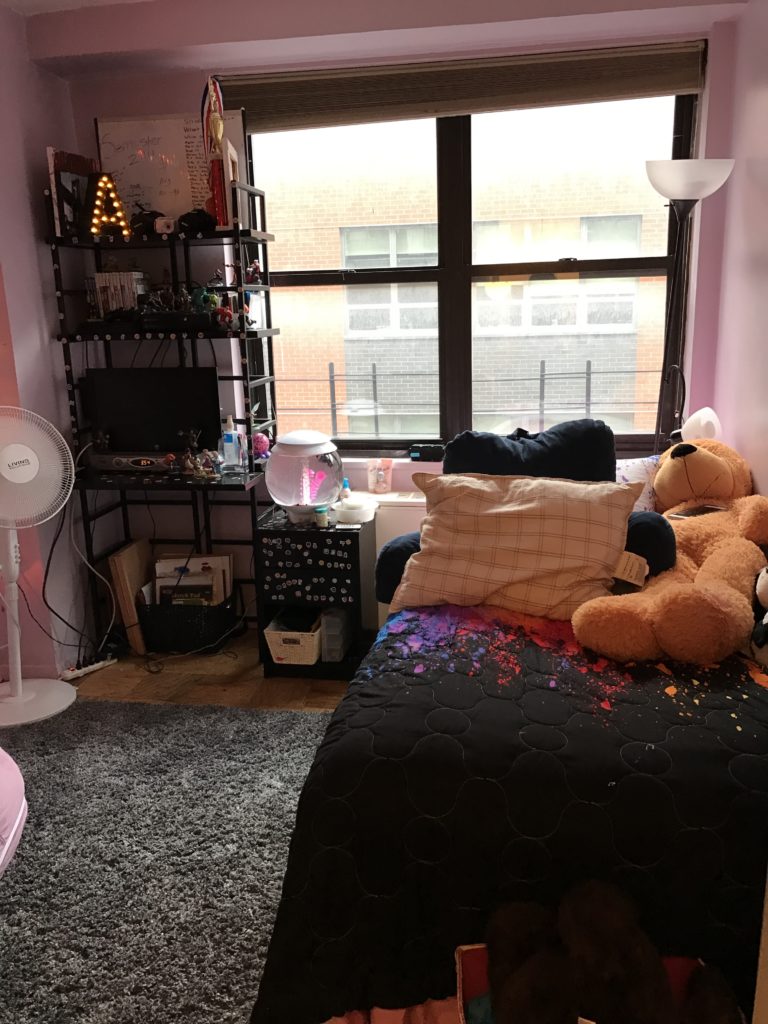 She cleaned up all the video games an arranged her shoes. OMG!!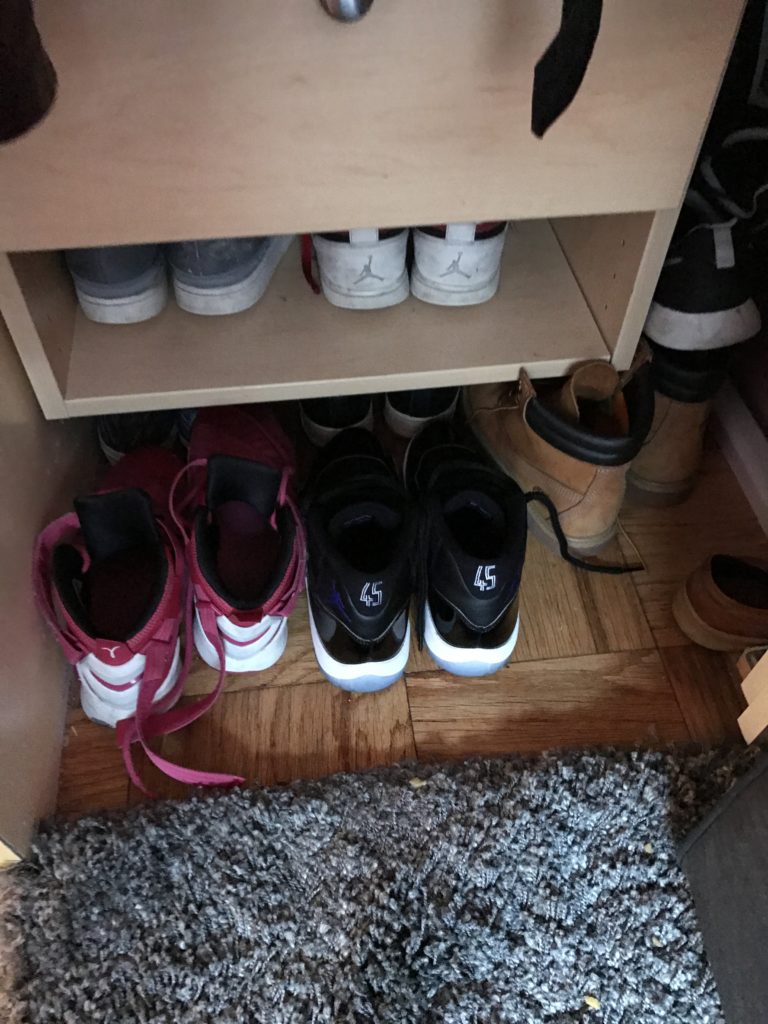 Here she is actually sitting in the chair in her room that is usually filled with stuff.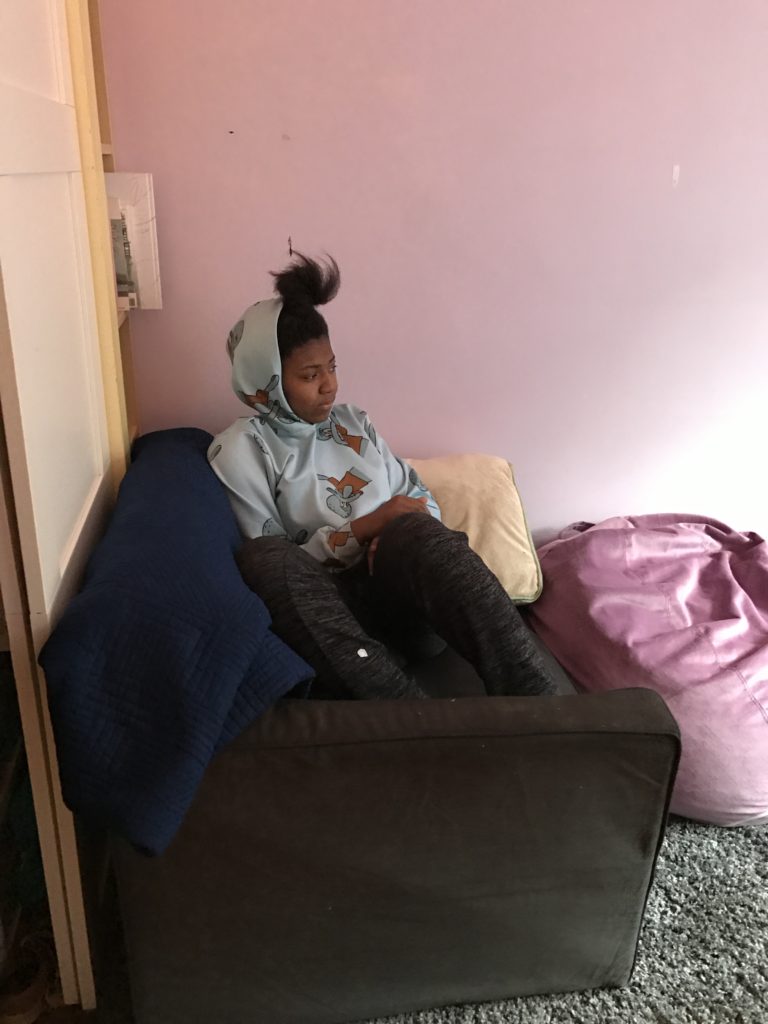 I would like to tell you that hey we have turned a corner on this particular chore but as one of my finance colleagues always says "one month does not make a trend." And so I say her room will likely be  a mess in a couple of days but it gives me hope that sometime this year she will clean her room again.
Do you make your child clean their room? And if you don't do you care?

Save
Save