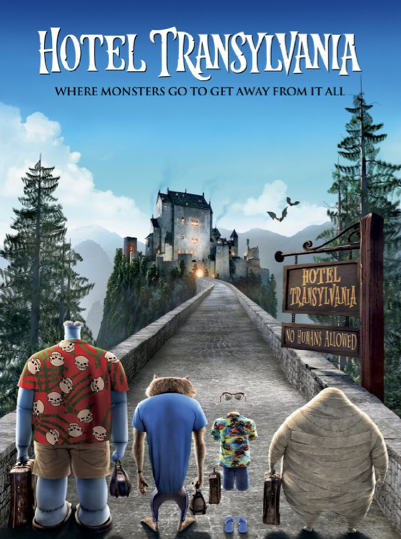 Welcome to Hotel Transylvania, Dracula's lavish five-stake resort, where monsters and their families can live it up, free to be the monsters they are without humans to bother them.  On one special weekend, Dracula has invited some of his best friends – Frankenstein and his wife, the Mummy, the Invisible Man, the Werewolf family, and more – to celebrate his beloved daughter Mavis's 118th birthday.  For Drac, catering to all of these legendary monsters is no problem – but everything could change for the overprotective dad when one ordinary guy stumbles on the hotel and takes a shine to Mavis.Hotel Transylvania stars Adam Sandler (Count Dracula), Selena Gomez (Mavis), Steve Buscemi, Kevin James, Andy Samberg, David Spade, Fran Drescher, Molly Shannon, Jon Lovitz and yes,  CeeLo Green (Murray The Mummy.)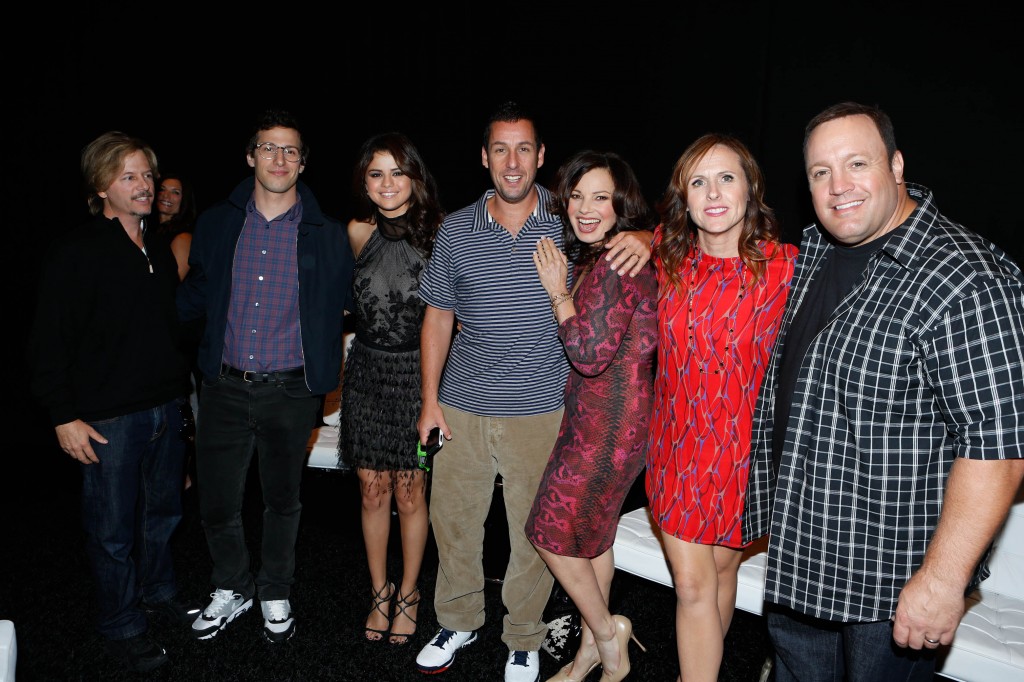 Hotel Transylvania Review: As parents, we see a lot of "kid's movies" some against our will but we love our children so we go and suffer. That is not the case with Hotel Transylvania. This movie is hilarious, well-written, LOL funny, and works for both parents and kids. The cast  or should I say the voices work well. Adam Sandler whose humor in non-animated movies is not on my to see list truly works in this movie because his outlandish Count Dracula voice is pitch perfect.
One of the reasons this movie will also resonate with parents is the "letting go"  and "monsters, they're just like  us" themes.
Mavis (voiced by Selena Gomez) wants to leave the castle to see the world and her father Count Dracula is afraid the "human" will not accept her and kill her  as they did with her mother.  "One of the toughest things you have to do as a parent is to let your children go out into the world," says producer Michelle Murdocca, who has shepherded the film since its inception. "You can't protect them forever; you just have to trust that they're going to be able to take care of themselves. It turns out that even Dracula thinks the world can be a scary place sometimes."
What parent doesn't have those same feelings, whether they're going to going to school for the first time, heading off to college or  leaving home to live on their own or wants to explore the world at age 118 like Mavis in the movie.
I loved seeing the "monster's back stories, which was unique and really funny for both kids and parents. "Hotel Transylvania makes these monsters funny – funnier than they've ever been – but the reason these monsters have lasted through the years is that they all have great personal stories," says Tartakovsky. "There's a humanity to them that makes them accessible, likable and friendly. And that's what we've found for our Dracula – there's a great, accessible, bittersweet story, where you see how human the vampire is."
So what did my daughter think? "It's awesome and funny." She really loved all the interactions between the monsters and Johnny (Mavis' love interest voiced by Andy Sandberg)  before he figured out they were really monsters. And of course I would be remissed if I did not mention the soundtrack which got the audience "chair dancing."
Would I recommend this movie? YES. I have a feeling we are going again.
Hotel Transylvania Trailer
Hotel Transylvania opens in theaters on September 28th:  Stay in touch on twitter.com/HotelT   and Facebook/HotelT    
Disclosure: Level 1 compensation. Click here for NYC Single Mom's disclosure policy.