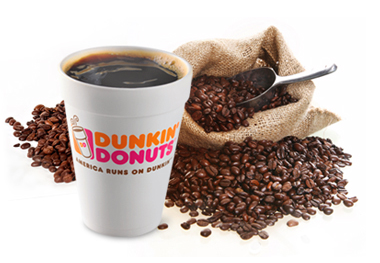 Dunkin' Donuts is celebrating National Coffee Day on September 29 by offering guests one-pound bags of coffee for $5.99 (limit two per person) all weekend long! I am a big fan of Dunkin' Donuts from the coffee (it's my favorite next to my own) and their delicious and affordable wraps. Dunkin' Donuts for my daughter and me is our go to weekly breakfast treat on the way to school. Whether it's enjoying the breakfast wrap or a donut, it's a nice weekly mother – daughter moment before the start of our day.
But did you know that there is a new Dunkin' App that you can download to pay for food and beverages at Dunkin' Donuts restaurants throughout the U.S? Paying with the  Dunkin' App is as simple and speedy as scanning your smartphone using a mobile Dunkin' Donuts Card in-store or at the drive-thru. Additionally, with the App's mGift feature, Dunkin' Donuts becomes the first national coffee retailer to enable people to send virtual gift cards three ways – text, email, and Facebook Connect.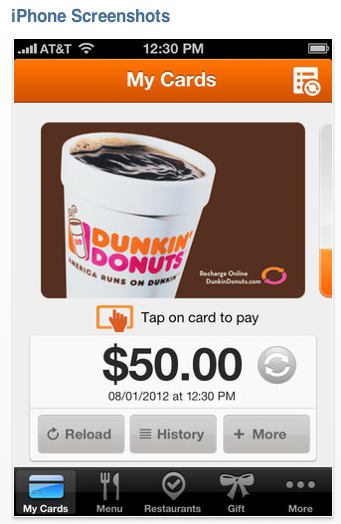 GIVEAWAY: Four (4) NYC Single Mom Readers will receive  a $25 Dunkin' Donuts Gift Card.
Stay social on Twitter.com/dunkindonuts and Facebook.com/dunkindonuts. Click here to download your Dunkin Donuts app.
Disclosure: Level 8 compensation. Click here for NYC Single Mom's disclosure policy.