Hilton Hotel Niagara Falls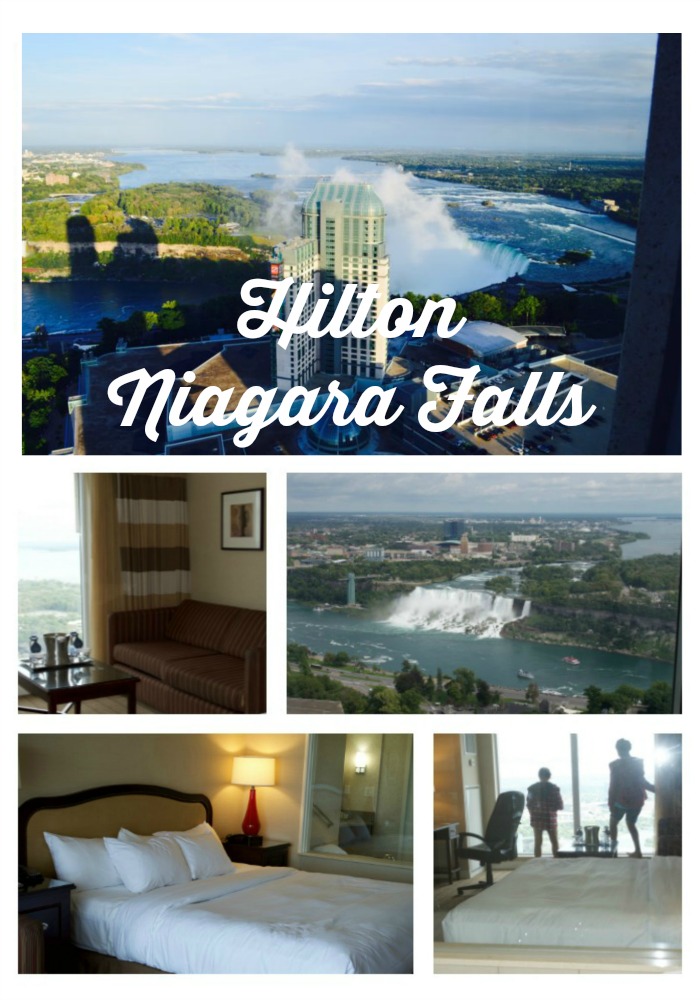 Headed to Niagara Falls  then definitely check out the Hilton Hotel Niagara Falls for an overnight stay. When I planned our trip to Niagara Falls, I thought we would just plan a day trip and head out but then I found that the  Hilton Hotel Niagara Falls offered  a 2 Bedroom Deluxe Suite Premium with a Falls view. It seemed like the perfect idea to enjoy the view from our hotel room at night and more importantly wake up the next morning and see one the wonders of the world.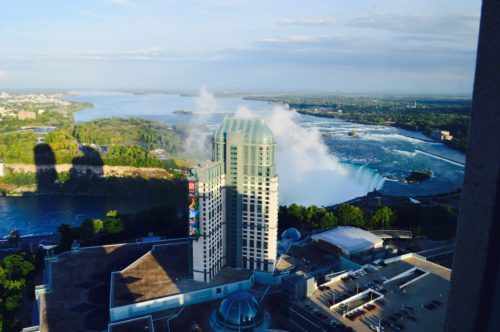 2 Bedroom Deluxe Suite Premium Features

There are 2 separate rooms which is perfect if you have a family so the parents can actually have their own room or if you are traveling with another family as we were each family can have their own room.  The main bedroom  features a queen-sized sofa bed and is set up like a living room so you can actually relax, order in, hang out and take in the view of The Falls.
The suite comes with a Jacuzzi bath and let me say that the girls had a field day enjoying a pedicure in a glass-enclosed whirlpool bubble- filled bath tub.
I did take some time and enjoyed a bath.  The whirlpool functionality was just a joy. Let me say the Jacuzzi was perfect after a day of sightseeing. Don't worry, you can draw the blinds so those staying in the bedroom can't look in!!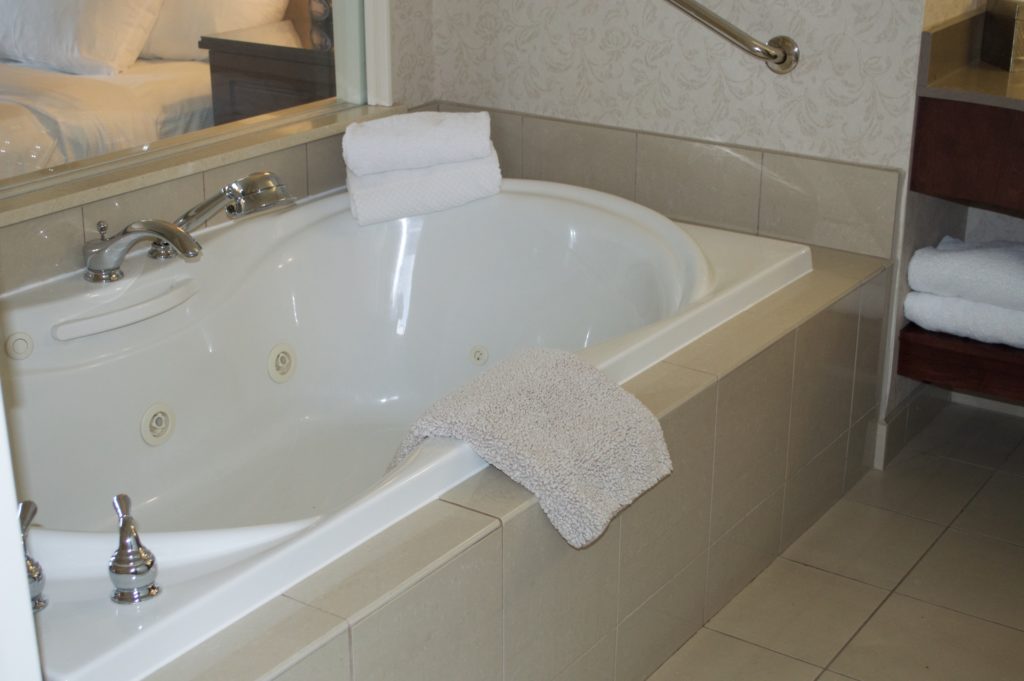 Additional Amenities
Fireworks Display over the Falls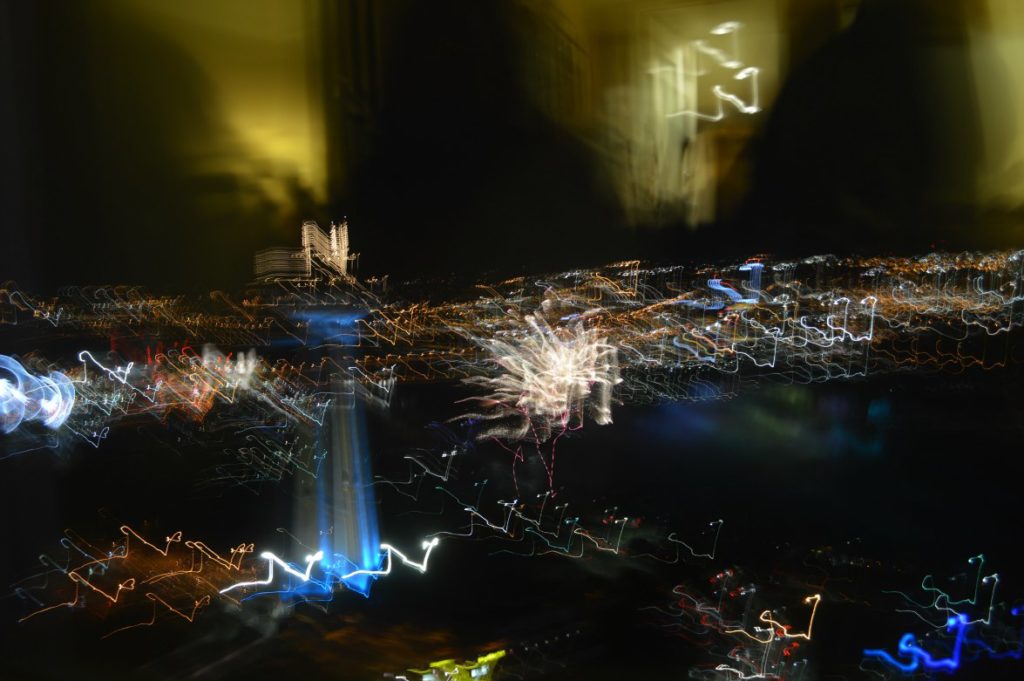 You can enjoy the fireworks display every Sunday, Wednesday, Friday but sadly only in the Spring – Fall months. The fireworks display is viewable from every room at Hilton Niagara Falls with a US Fallsview or better. Definitely check the hotel website for  confirmation of the schedule.
Kids will love the pool with its 30-ft., three-story spiraling waterslide.
If you are planning to visit Niagara Falls, then definitely consider staying at the Hilton Niagara Falls. There are several options in addition to the 2 Bedroom Deluxe Suite Premium which sleeps 7 and offers you a spectacular view of both Canadian and U.S. Falls.
Visit hilton.com to check out their different room options and special seasonal hotel packages.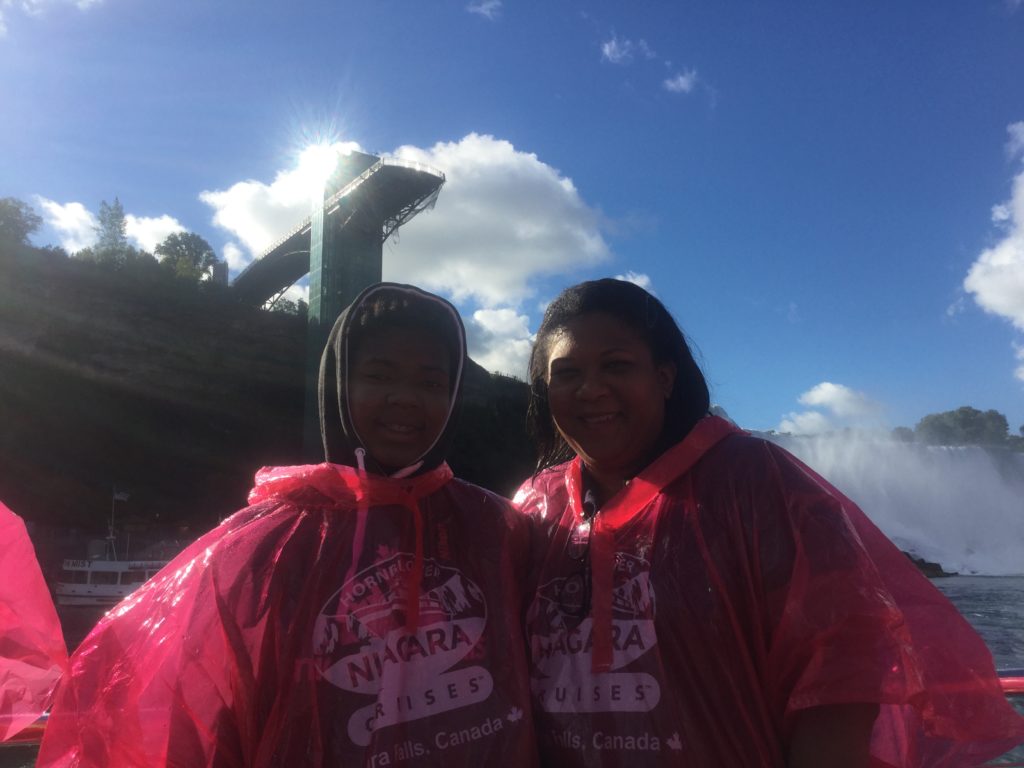 And of course, do not miss taking a cruise to see the Falls up close on personal. We took the Hornblower Cruise and had a blast.
Disclosure: NYC Single Mom was not compensated for this post.
Save
Save
Save
Save
Save
Save
Save
Save
Save
Save
Save
Save
Save
Save
Save