Dunkin' Donuts recently added the new Turkey Sausage Breakfast Sandwich to its DDSMART® menu. The sandwich, which is less than 400 calories, features a pepper fried egg, turkey sausage patty and a slice of reduced fat cheddar cheese, served on an oven-toasted English Muffin.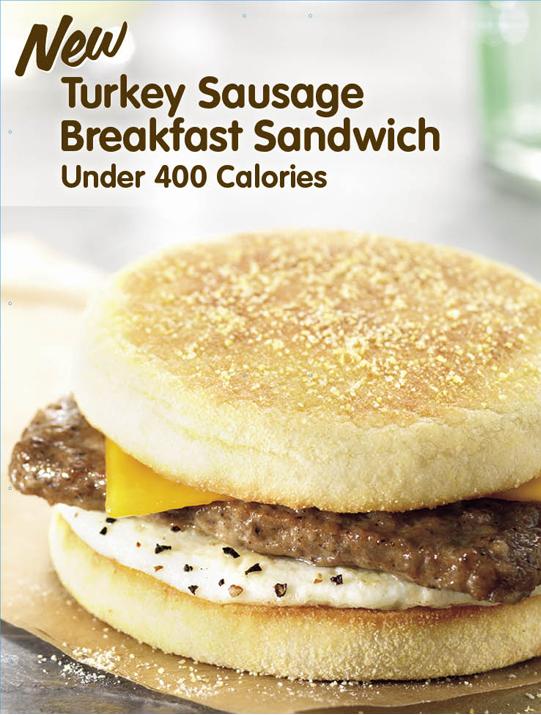 This past Friday, during our weekly breakfast at Dunkin' Donuts, I was able to try the new  Turkey Sausage Breakfast Sandwich. I found the breakfast sandwich both deliciously yummy and  filling. It was so filling in fact that I did not eat my lunch until 1pm. That's good since I am usually starving by noon.  As someone whose goal in 2013 is to eat healthier, I like that it uses egg whites and turkey sausage  making it a better-for-you options in the New Year!
Definitely check it out soon, as the sandwich is available for a limited time at participating Dunkin' Donuts restaurants in the Tri-State area.
Dunkin' Donuts in addition to the Turkey Sausage Breakfast Sandwich has an entire DDSMART menu of better-for-you food options.  So while my very active daughter gets her occasional donut, I can have a better for you meal option to go along with my favorite coffee.
Egg White Flatbread Sandwiches (280 calories) are available in either Veggie orTurkey Sausage varieties. Both are served on toasted multigrain flatbread.
Wake-Up Wraps are perfect for value-conscious, on-the-go people who want a fast, freshly-prepared breakfast option in a smaller portion size and with fewer calories than the usual breakfast sandwich. Wake-Up Wraps are available in several varieties, including Egg White Veggie (150 calories), Egg White Turkey Sausage (150 calories), Egg & Cheese (180 calories) and Ham, Egg & Cheese (200 calories).
Visit www.DunkinDonuts.com for more information on their DDSmart menu and stay social on  Facebook  and Twitter.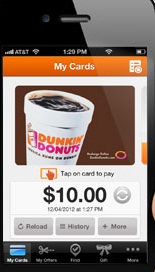 GIVEAWAY: One lucky NYC Single Mom Reader will receive a $50 MGift Card. 
Disclosure: Level 1 and 8 compensation. Click here for NYC Single Mom's disclosure policy.