Disney's Pete's Dragon Red Carpet Event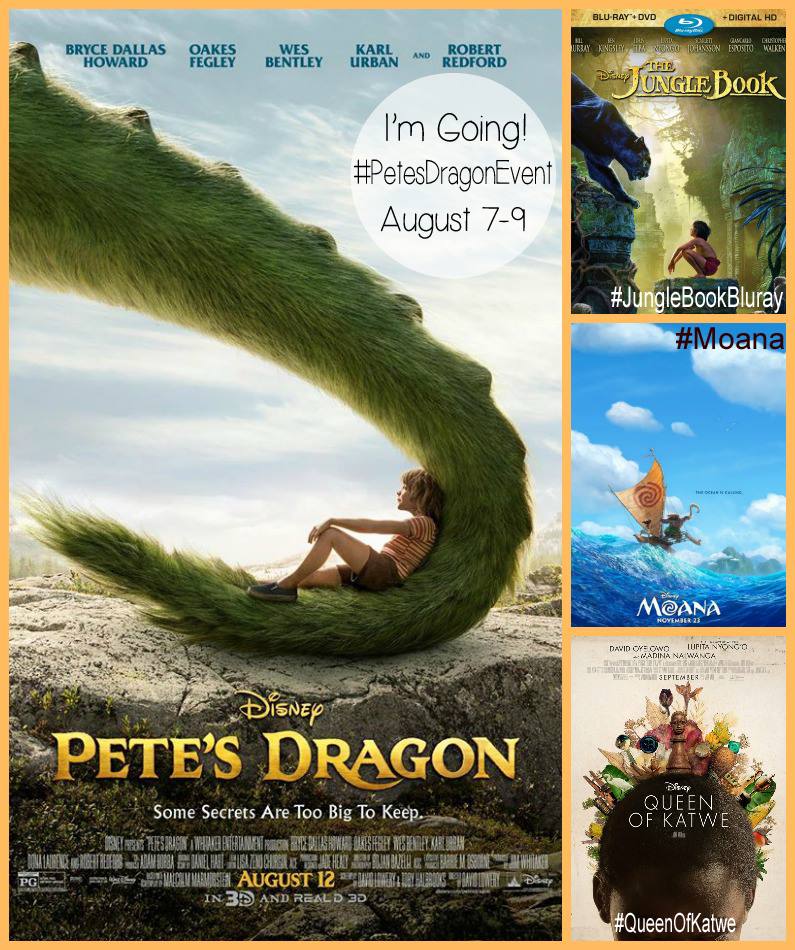 Summer is turning out to be quite the busy one. After my relaxing weekend in the Poconos, I was invited to Los Angeles  for Disney's Pete's Dragon Red Carpet premiere. I first learned about Pete's Dragon at last year's D23 Expo and have been waiting for the movie's release ever since.
Along with walking the red carpet of the movie, I will be interviewing one the stars of the movie – Bryce Dallas Howard who I happened to catch taking a photo with Little Mermaid in the D23 Expo Hall after the movie's announcement.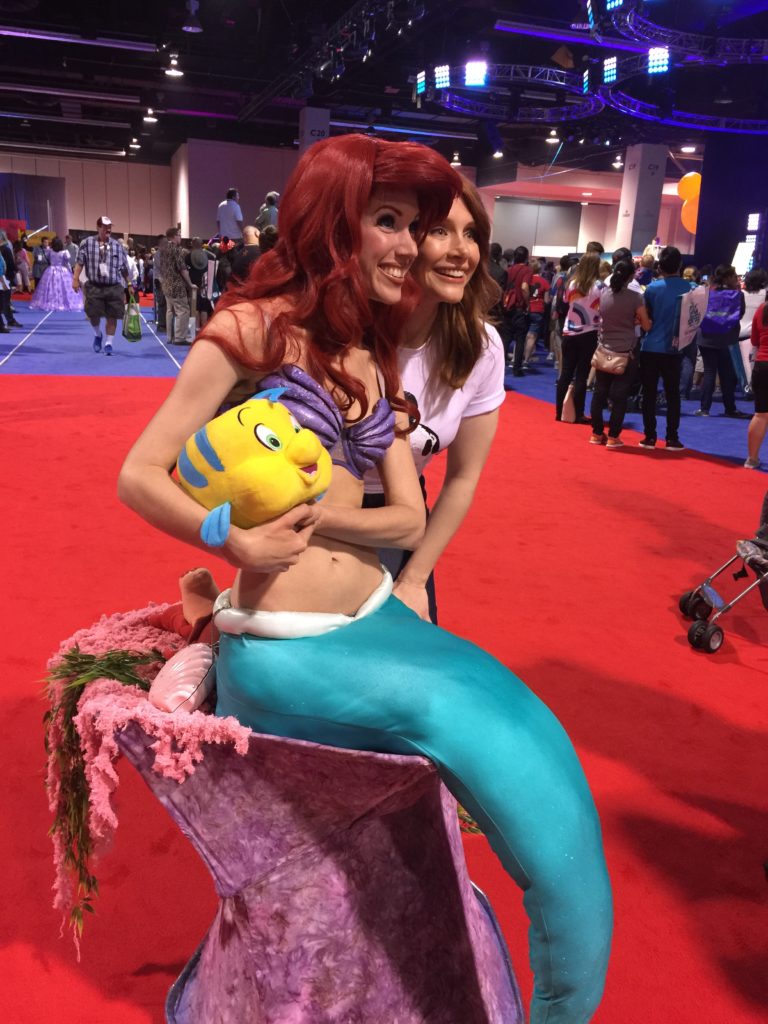 But that's not all I will be doing.
Here is the line up of activities that I will be participating in along with 24 Top Bloggers from around the U.S.
Interview with Pete's Dragon stars Oakes Fegley ("Pete") & Oona Laurence ("Natalie")
Q+A with The Jungle Book's Producer Brigham Taylor and Visual Effect Supervisor Rob Legato and get a sneak peek of THE JUNGLE BOOK's exciting bonus content featured on the Blu-ray and digital release coming out on Digital HD on 8/23 and Blu-ray on 8/30. 
Attend an early advance screening of QUEEN OF KATWE opening in theatres on 9/23.
MOANA Footage Presentation and Drawing Demo with Head of Animation Amy Smeed, Head of Story Dave Pimentel, Story Artist Dave Derrick, "Mini Maui" Animation Supervisor Eric Goldberg and Development Sr. Creative Exec Jessica Julius. MOANA opening in theaters 11/23.
Tour the famed El Capitan Theatre where Pete's Dragon will be premiered

Pete's Dragon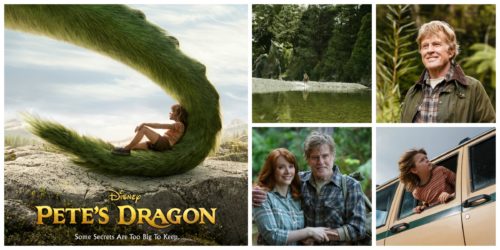 Pete's Dragon Synopsis: For years, old wood carver Mr. Meacham (Robert Redford) has delighted local children with his tales of the fierce dragon that resides deep in the woods of the Pacific Northwest. To his daughter, Grace (Bryce Dallas Howard), who works as a forest ranger, these stories are little more than tall tales…until she meets Pete (Oakes Fegley).Pete is a mysterious 10-year-old with no family and no home who claims to live in the woods with a giant, green dragon named Elliot. And from Pete's descriptions, Elliot seems remarkably similar to the dragon from Mr. Meacham's stories. With the help of Natalie (Oona Laurence), an 11-year-old girl whose father Jack (Wes Bentley) owns the local lumber mill, Grace sets out to determine where Pete came from, where he belongs, and the truth about this dragon.
PETE'S DRAGON flies into theaters everywhere on

August 12th

!
———————————————————————————————————————————–
The Jungle Book
The Jungle Book synopsis –  Directed by Jon Favreau ("Iron Man"), based on Rudyard Kipling's timeless stories and inspired by Disney's classic animated film, "The Jungle Book" is an all-new live-action epic adventure about Mowgli (newcomer Neel Sethi), a man-cub who's been raised by a family of wolves. But Mowgli finds he is no longer welcome in the jungle when fearsome tiger Shere Khan (voice of Idris Elba), who bears the scars of Man, promises to eliminate what he sees as a threat. Urged to abandon the only home he's ever known, Mowgli embarks on a captivating journey of self-discovery, guided by panther-turned-stern mentor Bagheera (voice of Ben Kingsley), and the free-spirited bear Baloo (voice of Bill Murray). Along the way, Mowgli encounters jungle creatures who don't exactly have his best interests at heart, including Kaa (voice of Scarlett Johansson), a python whose seductive voice and gaze hypnotizes the man-cub, and the smooth-talking King Louie (voice of Christopher Walken), who tries to coerce Mowgli into giving up the secret to the elusive and deadly red flower: fire.
The Jungle Book Interviews with stars of the movie Neel Sethi (Mowgli);  Sir Ben Kingsley (voice of Bagheera); Lupita Nyong'o (voice of  Raksha); Giancarlo Esposito (voice of Akela) and Director Jon Favreau.
 THE JUNGLE BOOK available on Digital HD on August 23,  and Blu-ray on August 30!
——————————————————————————————————————-
Queen of Katwe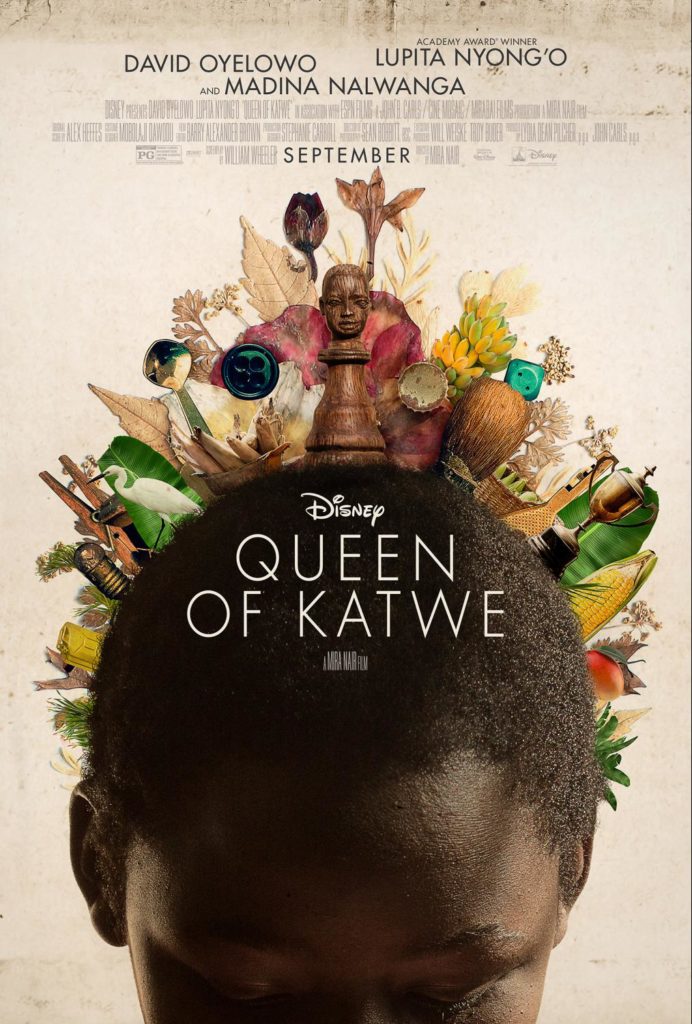 Queen of Katwe Synopsis:  "Queen of Katwe" is the colorful true story of a young girl selling corn on the streets of rural Uganda whose world rapidly changes when she is introduced to the game of chess, and, as a result of the support she receives from her family and community, is instilled with the confidence and determination she needs to pursue her dream of becoming an international chess champion.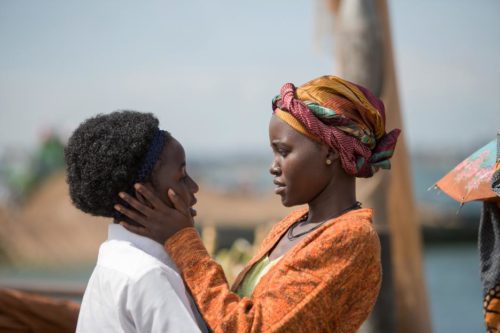 The film stars Golden Globe® nominee David Oyelowo ("Selma"), Oscar® winner and Tony Award® nominee Lupita Nyong'o ("12 Years a Slave") and newcomer Madina Nalwanga.
Disney's "Queen of Katwe" will open in U.S. theaters on September 23.
——————————————————————————————————————-
Disney's Moana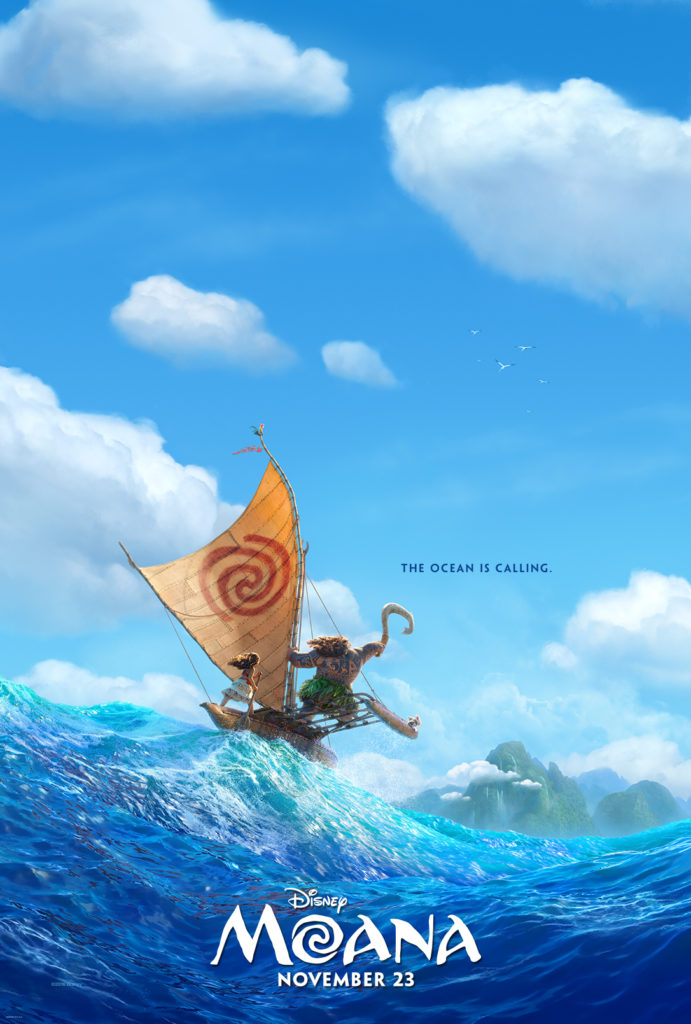 Disney's Moana Synopsis: "Moana" is a sweeping, CG-animated feature film about an adventurous teenager who sails out on a daring mission to save her people. During her journey, Moana (voice of Auli'i Cravalho) meets the once-mighty demigod Maui (voice of Dwayne Johnson), who guides her in her quest to become a master wayfinder. Together, they sail across the open ocean on an action-packed voyage, encountering enormous monsters and impossible odds, and along the way, Moana fulfills the ancient quest of her ancestors and discovers the one thing she's always sought: her own identity.
MOANA opening in theaters 11/23
Have a question for the stars of Pete's Dragon, leave a comment or  tweet me @NYCSingleMom with the hashtag #PetesDragonEvent
Disclosure: NYC Single Mom's travel and accommodations to attend the the Pete's Dragon event is being covered by Disney. As always, all opinions are 100% my own.
Save
Save
Save
Save
Save
Save
Save
Save
Save