Since 1987, Caboodles has been a leader in cosmetic organization. This Spring, Caboodles is adding two more must-have items to their extensive collection of products: Gilded Pleasure, a portable nail valet, and the stylish Envy "IT" bag designed to help you stay polished, stylish, social and altogether organized.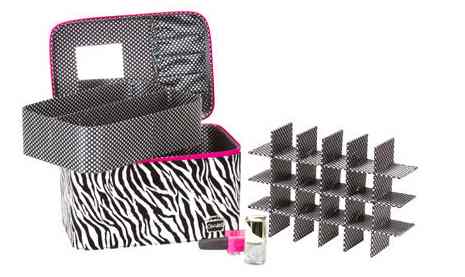 The Gilded Pleasure Nail Valet Caboodle is the ultimate companion for any nail polish lover who wants to organize their ever-growing polish collection. In keeping with this spring's hottest trends, the new Nail Valet comes in black-and-white zebra print with a hot pink zippered top for an added pop of color. A mirrored lid and five elastic top pockets in the lid keep manicure supplies separated and secure.  $29.99 SRP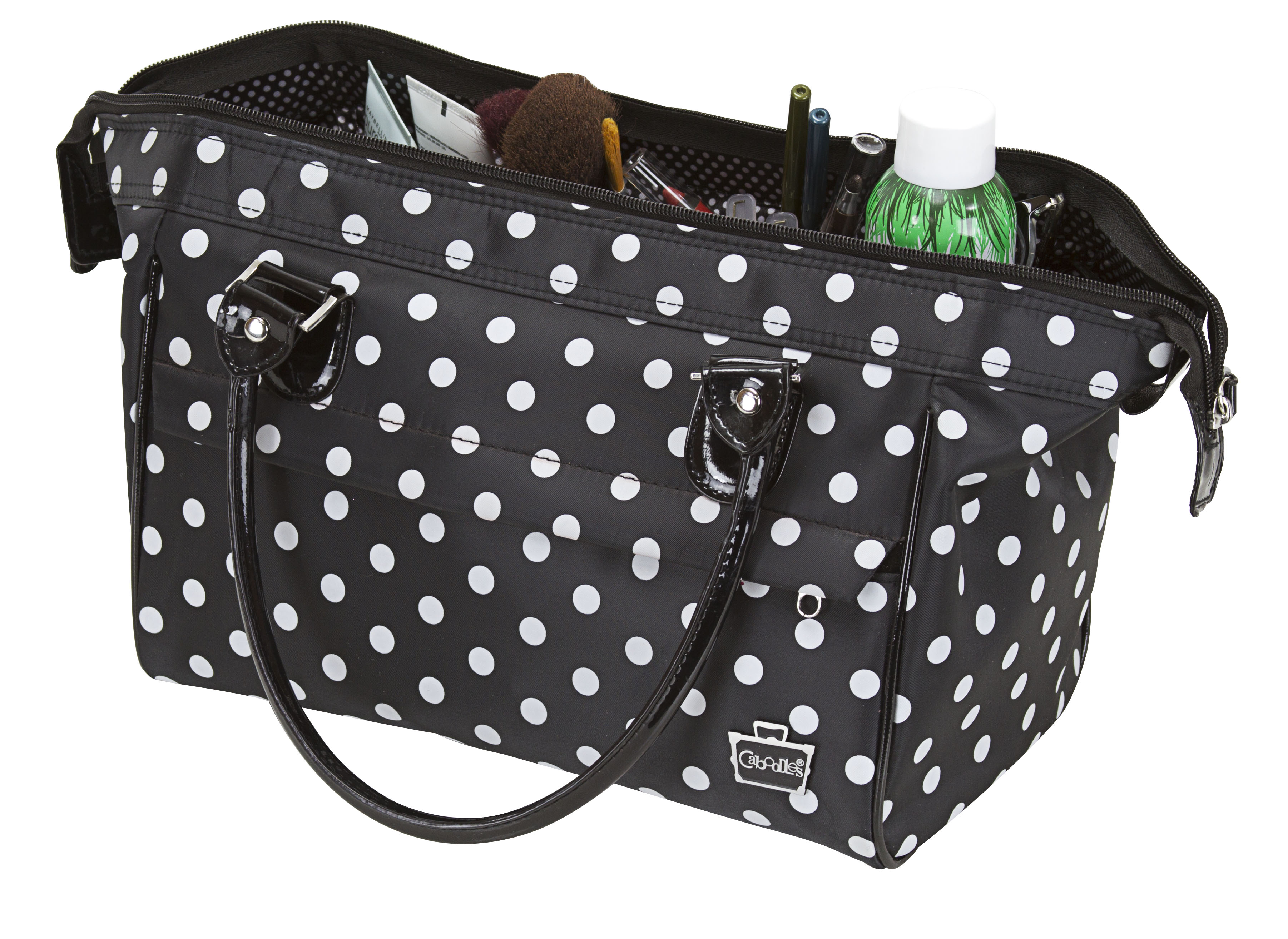 The Envy "IT" Bag helps beauty lovers go from work to play and back again. The chic carrier is a tote that does double duty as a makeup organizer. Outfitted in sleek black fabric with white polka dots, it opens to reveal a spacious interior with smartly placed inner pockets and elastic band storage to keep products and brushes in place. Keys, iPhone, lipstick – there is room for all the necessities. The Envy "IT" Bag will be exclusively available at Wal-Mart and measures 13″ L x 7.5″ W x 6.75″ H with a suggested retail price of approximately $29.00-$34.00.
GIVEAWAY: One lucky NYC Single Mom Reader will receive  a Caboodles  Envy "IT" Bag 
Disclosure: Level 8 compensation. Click here for NYC Single Mom's disclosure policy.