English Muffins are NOT Just For Breakfast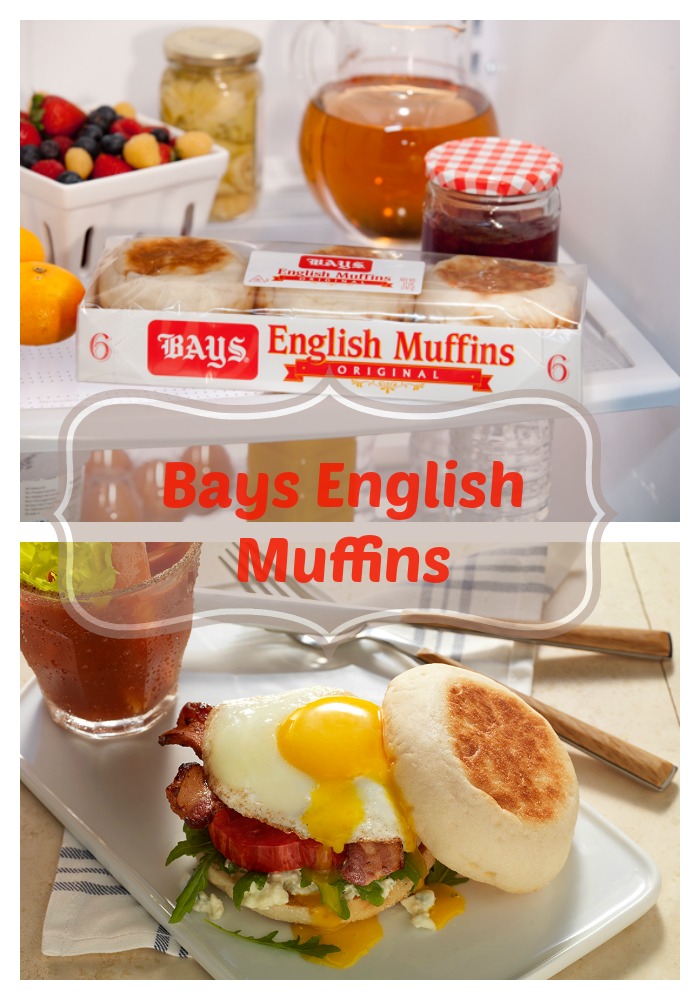 Just like eating English muffins after noon was like wearing white after Labor Day, meals in our home are not bound by tradition. Having breakfast for dinner is a regular occurrence.  That's why I love that Bays English Muffins is rewriting the rules for breakfast and showing millions of people that English muffins are great any time of day.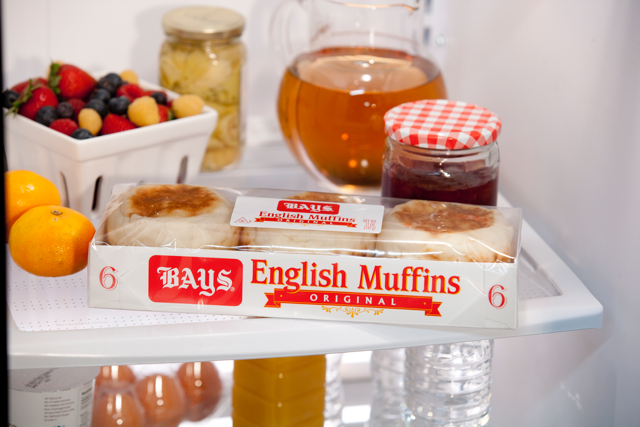 So how do you mix up your Bays English Muffin? The Bays chefs are proving the versatility of English muffins with creative recipes for appetizers (Bacon, Beer & Cheddar English Muffin Wedges), mini pizzas, sandwiches, melts, paninis, burgers, and sides (like garlic bread.) One of my favorite recipes is the Bacon Zola Fried Egg Sandwich which I think is perfect for any meal. Serve the Bacon Zola Fried Egg Sandwich with a delicious side salad or fruit salad and you have a complete meal your family will love.  Visit www.bays.com to check out all their recipes.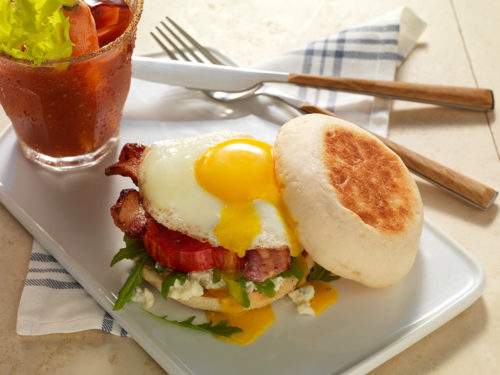 Ingredients:
4 Bays Sourdough English Muffins, split and lightly toasted
8 slices thick-cut applewood smoked bacon
1/4 cup gorgonzola cheese crumbles, divided
1 tablespoon mayonnaise
4 thick slices ripe tomato
2 tablespoons basil pesto, divided
2 tablespoons butter
4 eggs
1 cup baby arugula, loosely packed, divided
Instructions:
Cook bacon until crisp in a large skillet set over medium heat, turning frequently. Set aside.
Mix together gorgonzola and mayonnaise, mashing gorgonzola to create a thick, smooth spread. Spoon 1 tablespoon gorgonzola spread onto each toasted muffin bottom. Top with 2 slices of cooked bacon and a slice of tomato. Spread 1-1/2 teaspoons pesto on each muffin top. Set aside.
Melt butter in a large nonstick skillet set over medium heat, and crack eggs into skillet. Cook until egg whites are firm, but yolks are still slightly runny, about 5 minutes. Remove from heat and use a spatula to separate eggs and remove from pan, placing one egg on top of each tomato slice. Top each with 1/4 cup loosely packed arugula, then muffin tops. Serve immediately. Printable Bacon-Zola Fried Egg Sandwich recipe.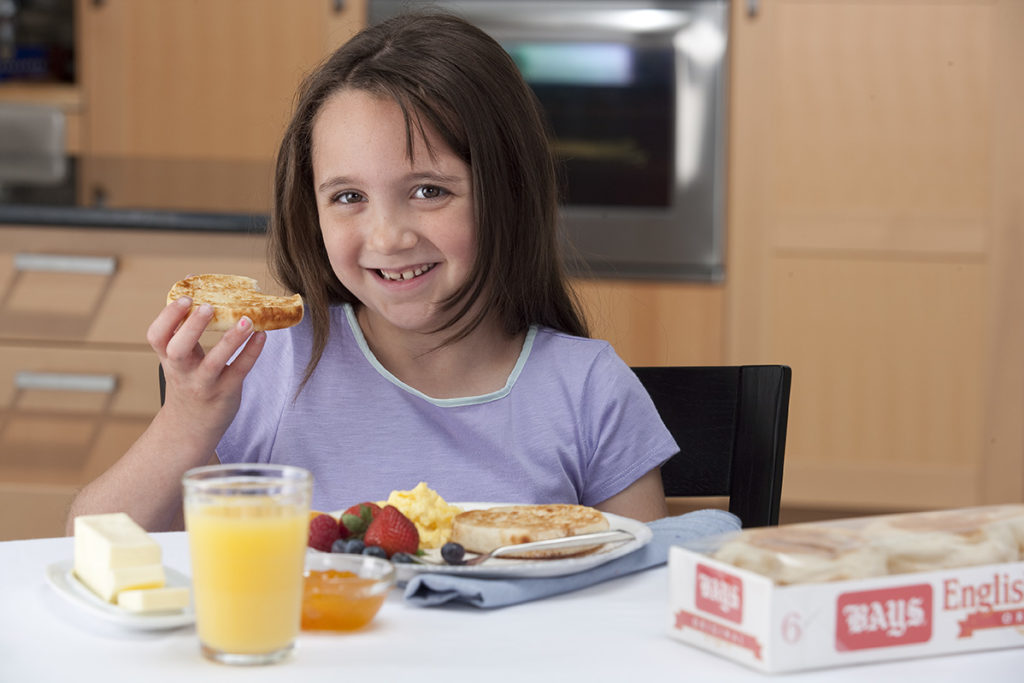 Of course, you never ignore the mastery of the English muffin for breakfast. Consider shaking things up by feeding your family Bays English Muffins with the toppings  offering your family a change of pace. In addition to the Bays Original, Bays English Muffins includes Sourdough, Multi-Grain and Honey Wheat.
And now, after more than 80 years of family tradition, adhering to the authentic, original recipe – – Bays is making it even easier for you to enjoy the versatility of its English muffins.  You can now find Bays at Tops Friendly Markets  and to celebrate, packages at Tops will have a $1 off coupon on each package.  You won't find Bays English Muffins in the bread aisle, though.  Look in the refrigerated dairy case next to the eggs and milk.  Visit bays.com to find out what stores near you carry Bays as well as all the great Bays recipe ideas you can make.
Bays

English

Muffins

' What Moms Want Giveaway

Enter for a chance to win $200 Spa Gift Card (ends May 14, 2017) at www.facebook.com/baysenglishmuffins.
"Like" Bays on www.facebook.com/baysenglishmuffins for great recipes, sweepstakes and an ongoing weekly pop quiz to get the brain moving.
Disclosure:This is a sponsored blog; while the views expressed here were genuinely mine, consideration was paid to me by Bays English Muffins to review this product.
Save
Save
Save
Save
Save
Save
Save
Save
Save
Save
Save
Save
Save
Save
Save
Save
Save
Save
Save
Save
Save
Save
Save