One of my favorite scenes  of Disney's reimagined The Jungle Book and so happy they included it in the movie was the "Bare Necessities" song sung by Baloo and Mowgli.  The song's meaning can mean many things to many people but for my daughter and me, "The Bare Necessities" is about spending time with each other. And certainly, now that she is a teenager, spending time together can be rather difficult because she wants to spend more time with her friends or she has after school activities and then there is the homework. Of course, the flip side is that  I have work late or my weekends are filled with my own activities.
In order for us to get those Bare Necessities of life, I literally have to schedule activities so we do get to spend the time together.
WEEKEND SHOPPING AT THE FARMER'S MARKET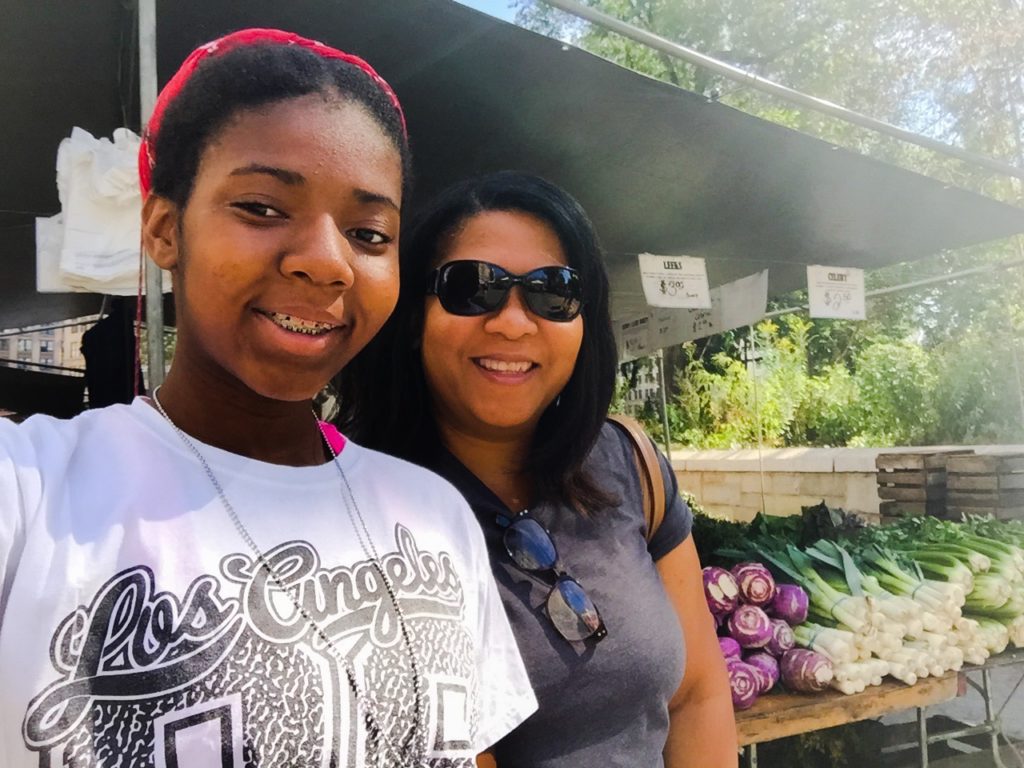 Our weekdays are so rushed and filled with school and work, we head to the Farmer's Market on Saturday mornings to pick up seasonal vegetables and fruits. Okay, the veggies are for me since my daughter likes fruit. We make a point to come up with a recipe together that we both like so we can make Sunday dinner together
CASUAL SHOPPING TRIPS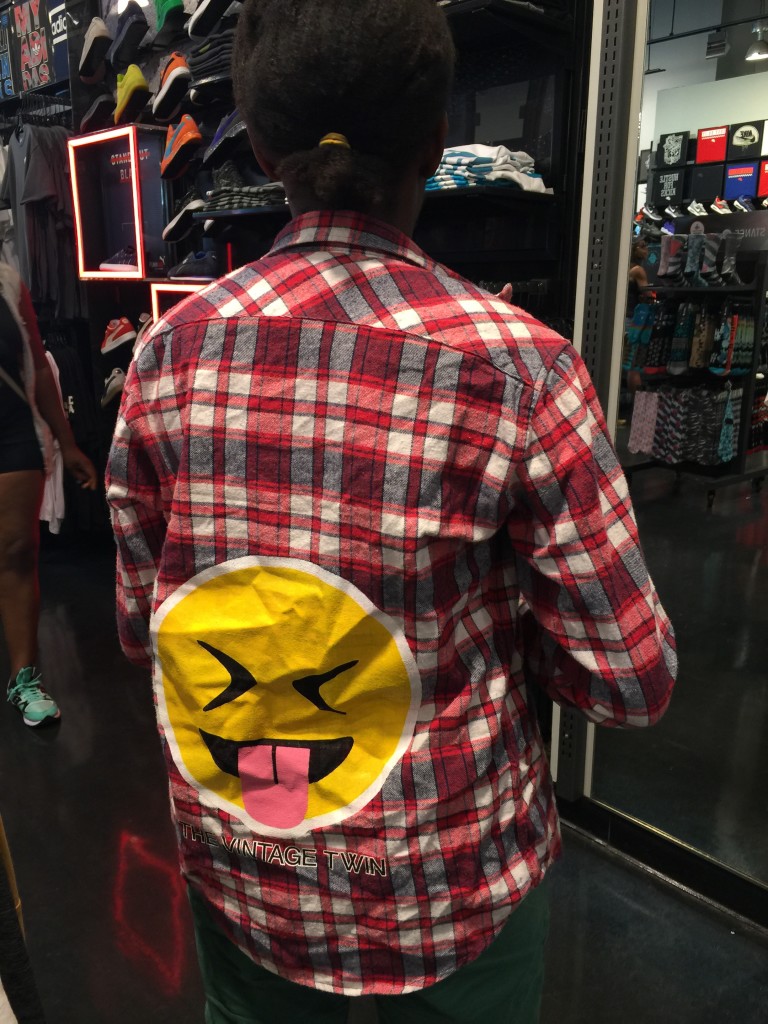 There was a time, my daughter would just wear what I bought her. No More! I know she is a typical teenage girl who  is just trying to find her style and shopping together offers me the opportunity to provide some hilarious anecdotes about what I wore in middle and high school, like this flannel shirt. Why does vintage equal expensive? Just a fun time to bond and have a laugh creating those memories that will last a lifetime.
Spending time with my daughter means a lot to me. It reassures me that I'm doing the right thing, makes me feel good that she still wants to spend time with me (even as a teen!), and confirms that our loving bond is just as strong as when I adopted her. And these times do not last forever, so being able to reflect on the  great times we shared makes me so appreciative.
"What are the Bare Necessities of your Family?"
Sing A Long with Baloo and Mowgli!
Interview with stars of the movie
Neel Sethi (Mowgli);  Sir Ben Kingsley (voice of Bagheera); Lupita Nyong'o (voice of  Raksha); Giancarlo Esposito (voice of Akela) and Director Jon Favreau.
Bring home Disney's The Jungle Book  on now  Digital HD/ Blu-ray/DVD  and venture deep into the jungle with in-depth bonus features.
Jungle Book Website // Facebook // Twitter // Instagram // Pinterest
Disclosure: NYC Single Mom's travel and accommodations to attend the the Pete's Dragon event is being covered by Disney. As always, all opinions are 100% my own.
Save
Save
Save
Save
Save
Save
Save
Save
Save
Save
Save
Save
Save