Around New York in January
Around New York is a new monthly feature. New York is of course filled with iconic attractions like the Empire State Building but one of the reasons living in New York City is fun is that you will never know what you will come across.
"The Alamo" Cube – Astor Place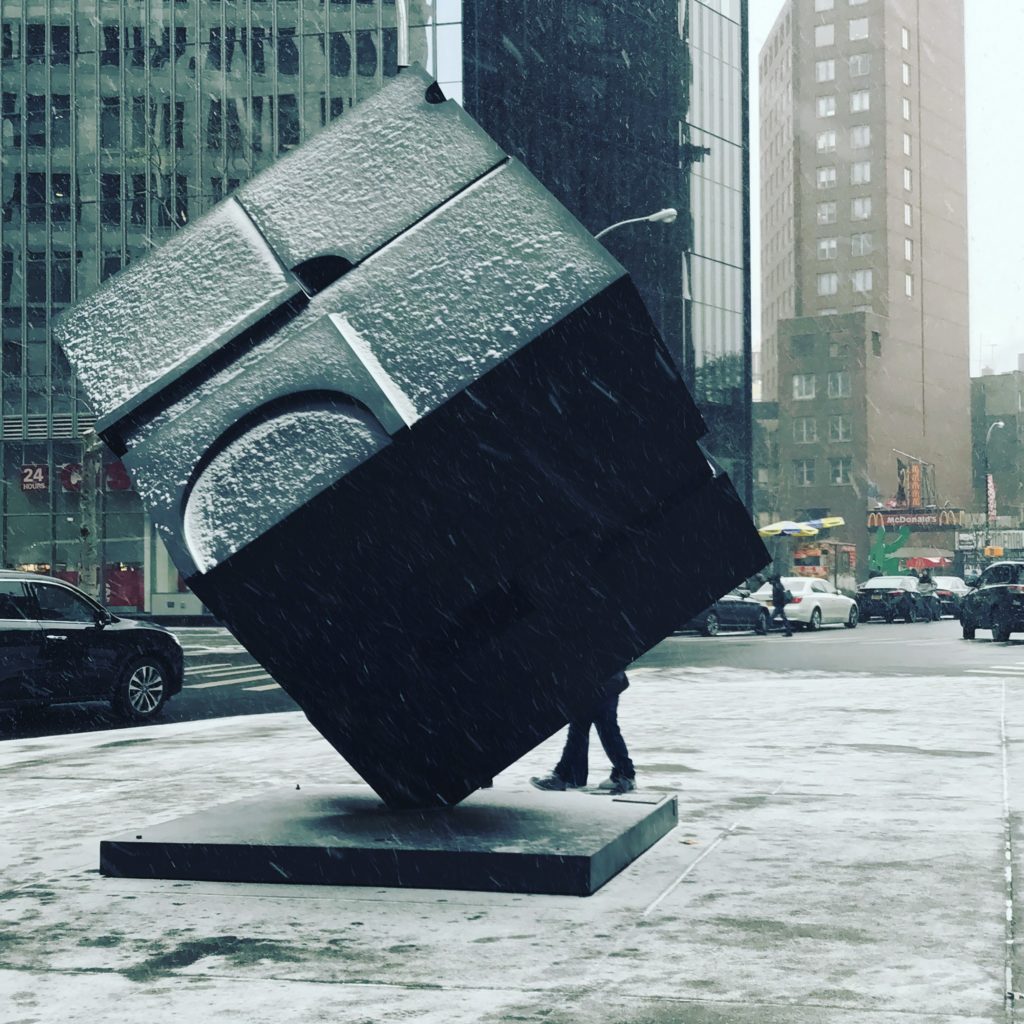 The steel structure known as The Cube  was created by Tony Rosenthal and is located at intersection of Lafayette Street and 8th Street. Fun fact is that you can actually spin or should I say spin The Cube. This was taken during the snow storm in early January.
Union Square Park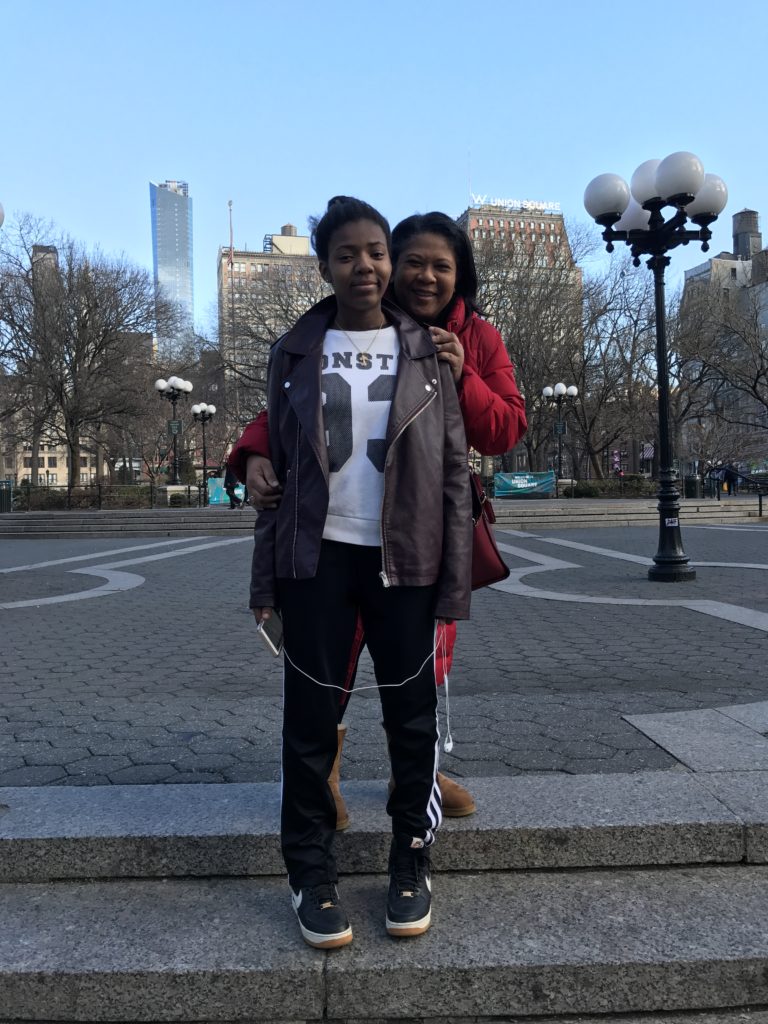 Rockefeller Center – Prometheus
There is nothing more iconic than the statue of Prometheus at Rockefeller Center.  I was at Rockefeller Center to attend a birthday dinner at The Sea Grill (highly recommend it.)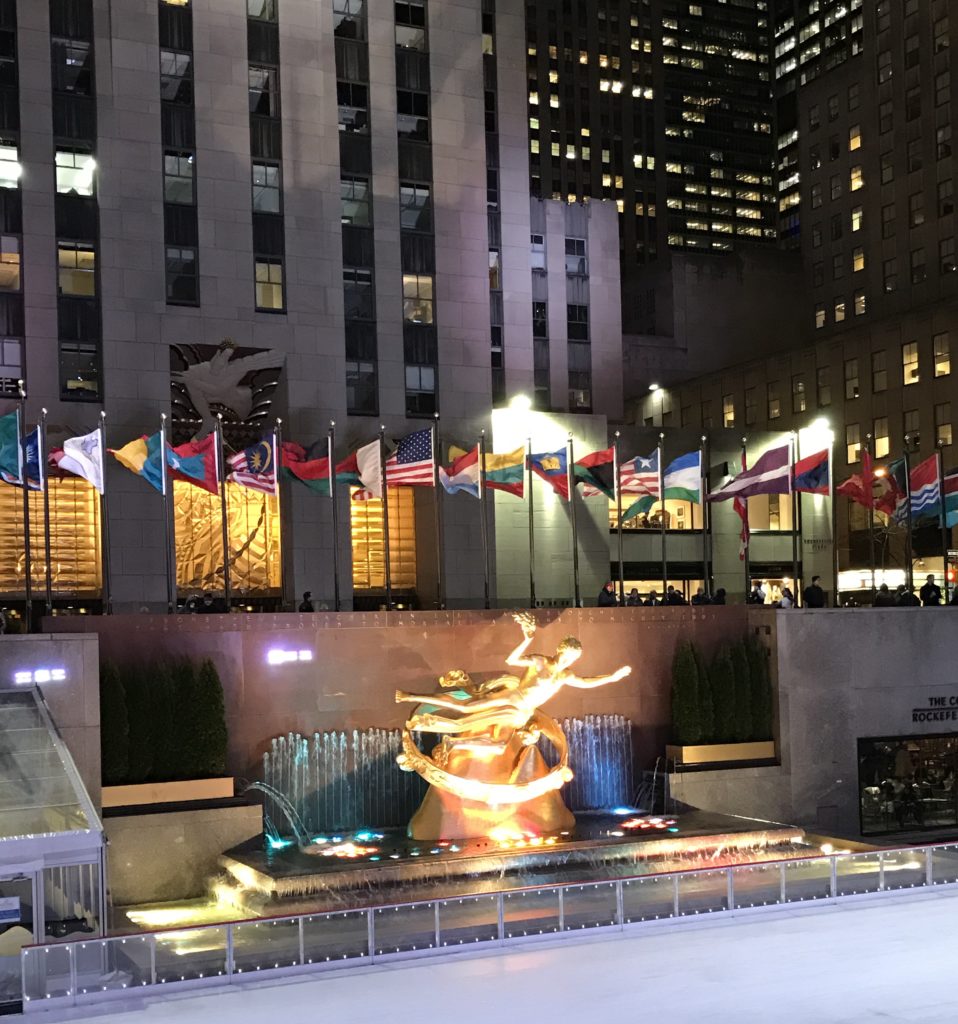 Contrappunto 
This statue by Beverly Pepper is located at 777 Third Avenue.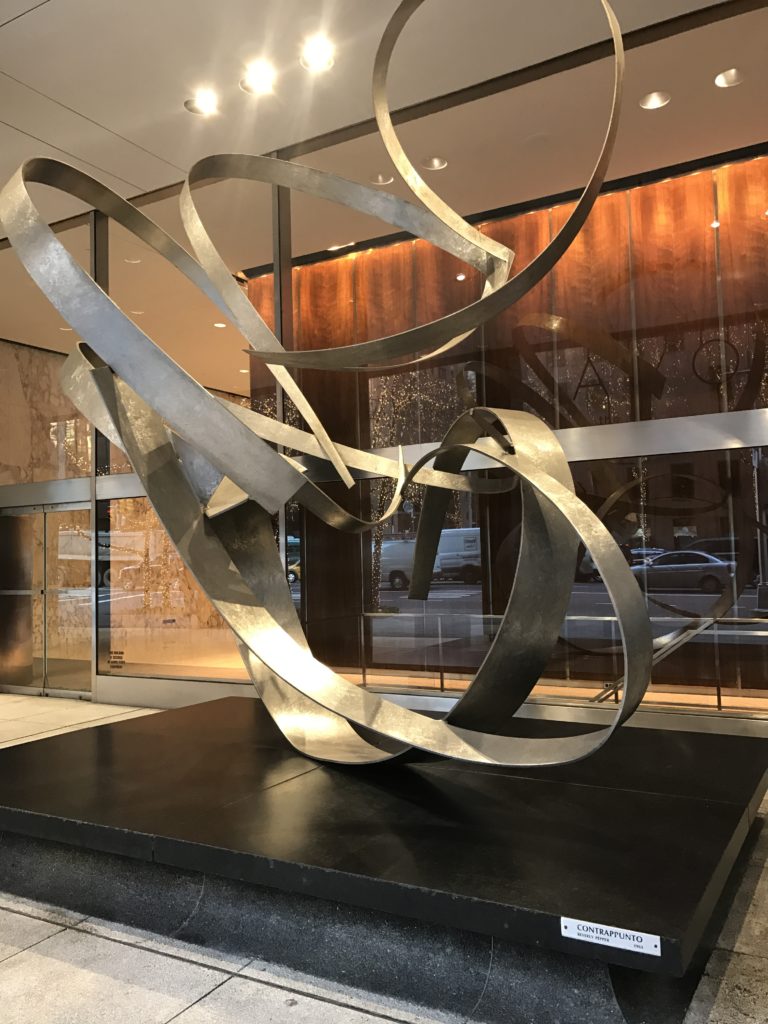 The Helmsley Building Lit Up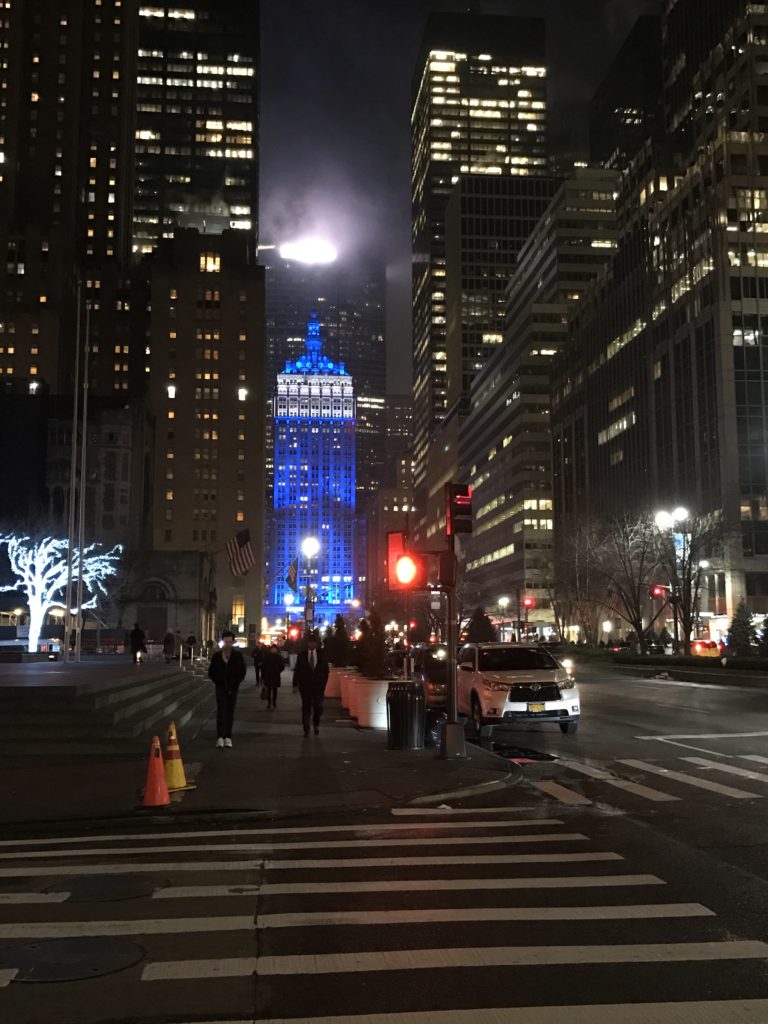 One of the coolest things I love about The Helmsley Building (230 Park Avenue) is when it's lit up at night. Of course, I love the idea that traffic traffic exits and enters the Park Avenue Viaduct through the building and there are sidewalks so you can walk between 45th and 46th streets.
Who let the Chipmunks Out?
You never know what you will find when you pass by New York Costumes store (2 Entrances! 808 Broadway and 104 4th Avenue, @ 11th St.)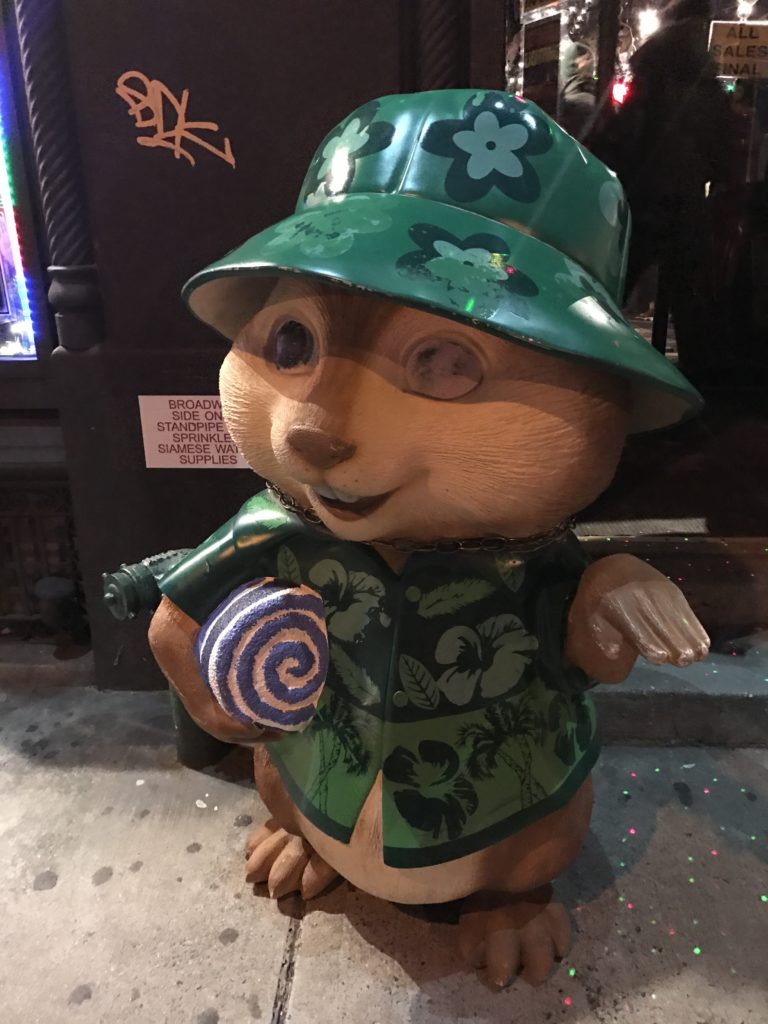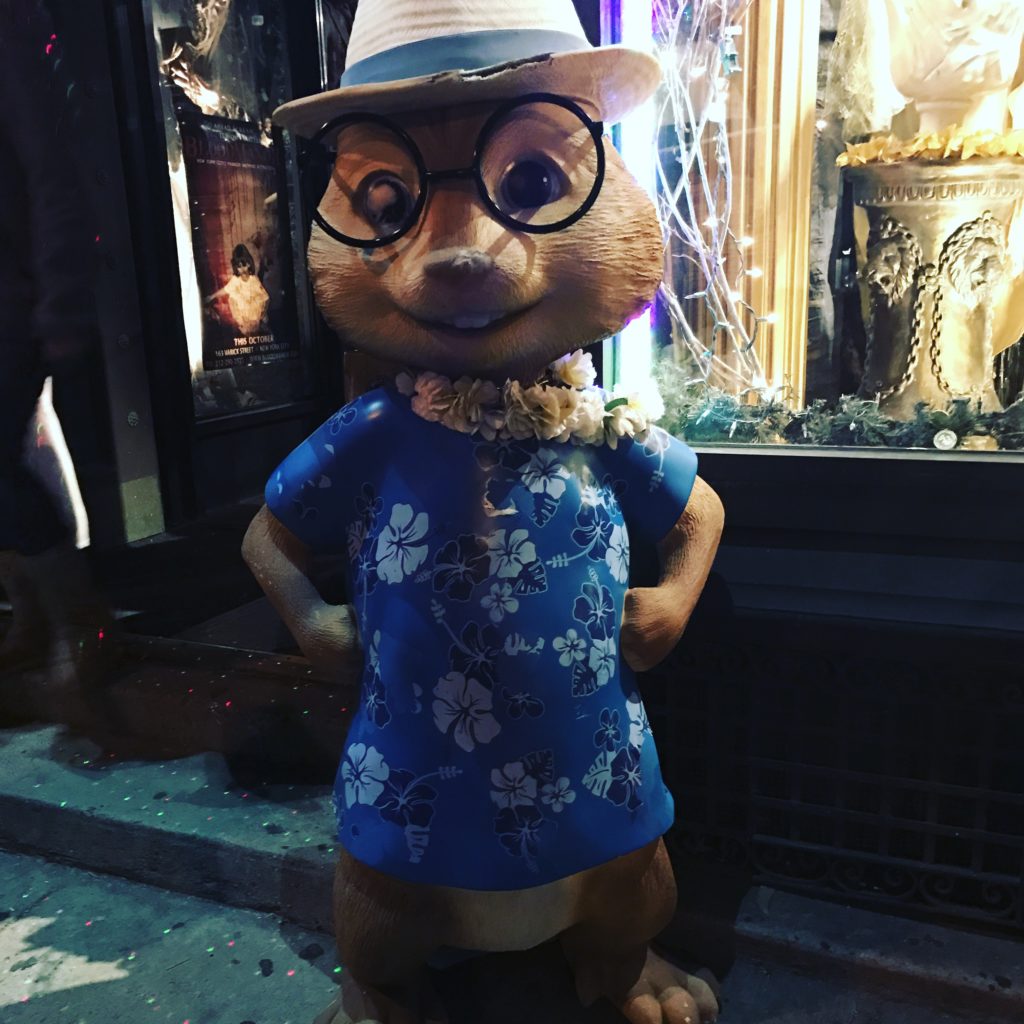 Stay tuned for the next episode of Around New York.
Disclosure: NYC Single Mom was not compensated for this post.
Save
Save
Save
Save
Save
Save
Save
Save
Save