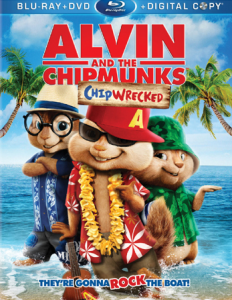 Everyone's favorite chipmunks Alvin, Simon and Theodore, and their female companions, The Chipettes, have the time of their lives during a family vacation they'll never forget in ALVIN AND THE CHIPMUNKS: CHIPWRECKED, debuting on Blu-ray, DVD and digital download on March 27 from Twentieth Century Fox Home Entertainment.  The hilarious live-action comedy will also be available as an exciting  "Island Adventure" edition on Blu-ray and 2-Disc DVD, filled with tons of fun for the whole family to enjoy just in time for Easter.
The Chipmunks, Chipettes and their caretaker Dave Sevelle (Jason Lee; "My Name is Earl") embark on a trip of a lifetime aboard the Carnival Dream cruise ship.  Seeking fun and excitement, the Chipmunks turn the luxury cruise liner into their own personal playground.  But the ultimate vacation quickly becomes a disaster when the Chipmunks, Dave and Carnival cruise pelican mascot, who turns out to be the chipmunks' old manager, Ian Hawke (David Cross; Megamind), accidentally fall overboard and find themselves 'Chipwrecked' on a remote island.  Stuck in an unfamiliar territory, the six furry castaways are separated from Dave and must figure out a way to survive on their own for the first time in their lives.
 During the movie, Dave receives a gift from Theodore,  a macaroni necklace that he made for him. With the release of Alvin and the Chipmunks: Chipwrecked on DVD and Blu-ray on March 27th, here are some crafty ideas that you can enjoy making with your mini 'munks, such as origami, home-made play dough and soap bars as well as activity sheets.
CRAFTS FOR MINI-'MUNKS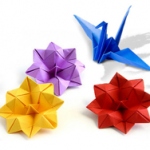 Origami, the art of making different designs through paper folding, is a simple and inexpensive way to spend time with your children, without the need of any gadgets. All you need is paper and you're all set. You can make simple designs such as a plane or a dog face by simply making a few folds. Once you've mastered the more simple examples, you and your young one can move on to the more complex origami, like the crane.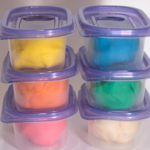 Homemade play dough is easy to make and is relatively inexpensive – all you need for the most part are some salt, water, flour and food dye to jazz up the dough. Young children can do it by themselves though adult supervision is recommended. The dough-making process takes a mere 15-minutes and you get comparable results with those that are store-bought.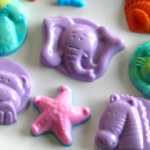 Soap bars are the perfect craft to do with any child of any age. They make for a fun project and can be given as gifts to moms, grandma or teachers. They're also fun to use in the bath! Children can mold designs of their favorite character or animal and make colorful patterns. Though it is a homemade craft, certain soap recipes call for the use of a stove and thereby adult supervision is required.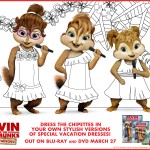 In addition to the arts and crafts ideas, there are fun Chipwrecked activity sheets for your kids. Click here to print Chipette Activity Sheet (see left);  Chipwrecked Challenges (Mango Maze and Word Challenge) and Alvin for you kids.
Enter to Win a Copy of the Alvin and the Chipmunks: Chipwrecked Blu-ray, DVD and Digital Download Combo Pack Available March 27. NYC Single Mom. com Contest ends midnight, April 16, 2012. Required Entry: Subscribe to NYC Single Mom.com via e-mail and confirm subscription. Must leave a comment. (1 entry)
Extra Entries:
What was Dave's last name? Choices include: Smith or Smithers or Sevelle. Leave a separate comment (1 entry)
Join NYC Single Mom Fan Page on Facebook. Leave separate comment.(1 entry)
Follow Twentieth Century Fox Home Entertainment on Twitter @FoxHomeEnt Leave separate comment (1 entry)
Follow me on pinterest.com. Leave separate comment.  (1 entry)
Follow me on

Google+

. See Google + Box in the sidebar. Leave separate comment (1entry)
Follow @NYCSingleMom on Twitter. Leave separate comment.(1 entry)
Tweet about this giveaway using the link below and leave a comment with the link here. Leave separate comment. (1 entry)
I'm entering to win Alvin &The Chipmunks Chipwrecked DVD Giveaway http://bit.ly/H6BuWi @FoxHomeEnt @NYCSingleMom 
Giveaway Rules: Winner will be selected by And the Winner Is,  shortly after April 16, 2012.  Winner will be contacted by email and must respond within 48 hours or a new winner will be selected. Open to U.S.  residents, 18 years and older, with a valid street address.
Again, you must leave a separate comment in the comments field for each entry that you make to be entered! If you are already any of these things, to enter just leave a separate comment reminding me of that! Maximum winnings of 2 giveaways per every 90 days.
Disclosure: Level 8 compensation. Click here for NYC Single Mom's disclosure policy.