Growing up in the suburbs was a wonderful experience for me but I would never trade living in New York City to move back to the burbs to raise my daughter. Yes, New York City is filled with millions of people and yes, it's expensive but there is no other place I'd rather live because there are too many reasons why I #LoveThisCity not only selfishly that it makes me happy and fulfilled but I think it's a great place to raise my daughter  and provided many memorable moments.
Here are my 5 reasons why I #LoveThisCity: 
1. Street Art –  Nothing is more thrilling than to serendipitously discovering art as you are running errands, exploring a new neighborhood or just wandering the city shopping or taking in the sights.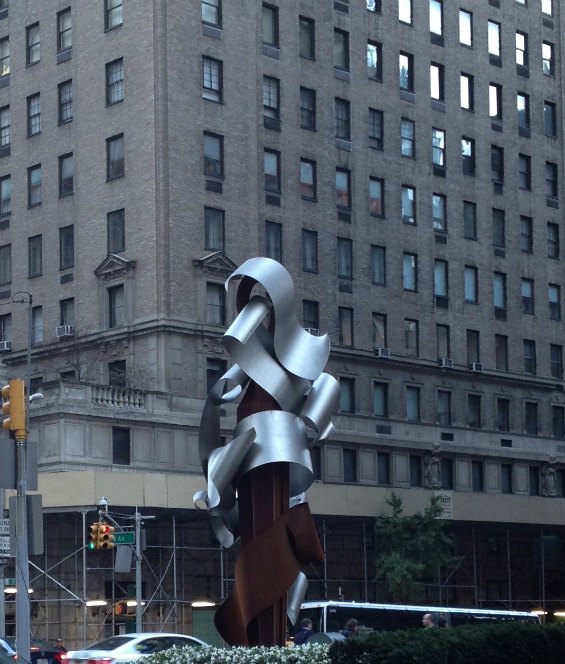 2. Iconic Buildings – New York City is home to some of the world's most iconic and recognizable buildings. From the World Trade Center being built to the Empire State building to the Chrysler building, New York is filled with them.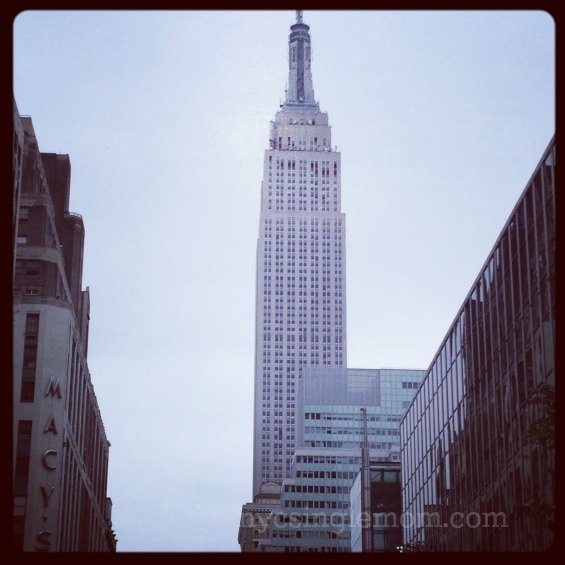 3. Access to Broadway and Live Theatre – Regardless of your age or interest, you can find a show that appeals to you. My daughter was raised on Off-Broadway, family friendly shows at the New Victory Theater and graduated to Broadway. No other city can offer that type of experience for a child.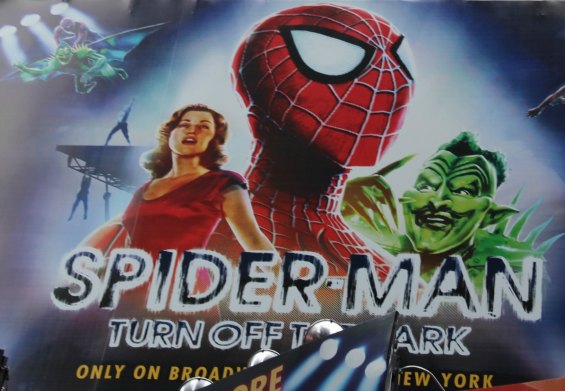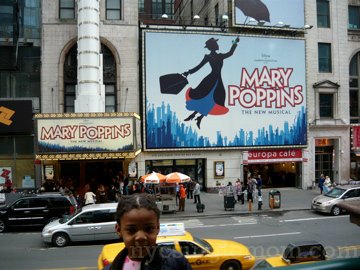 4. Cultural Institutions offers another top reason why I #LoveThisCity, the Metropolitan Museum of Art, the Guggenheim, the Modern Museum of Art and American Museum of Natural History are some of our favorite museums to visit.  Because of our close proximity, my daughter has grown up visiting these museums. And I what I love about the American Museum of Natural History is that it's the perfect place to have a play date. I never grew up with that option and it's a fantastic way for kids to be engaged and learn at the same time.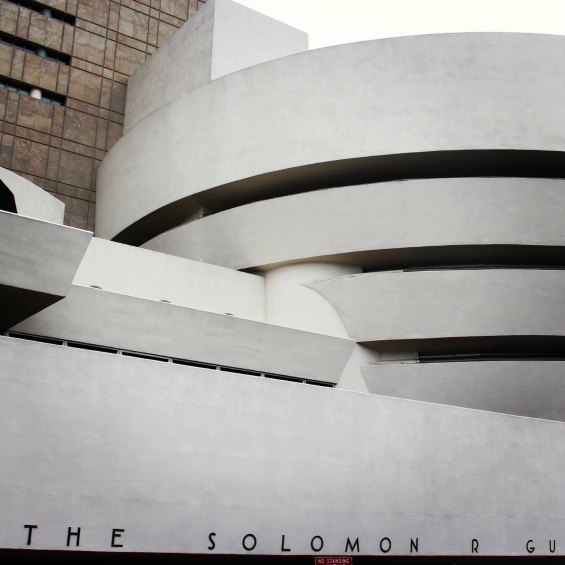 Here is my daughter sketching at the Museum of Modern Art.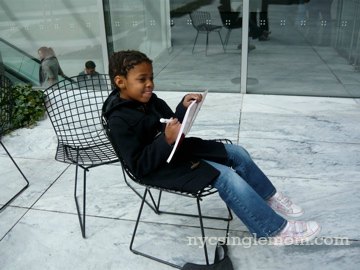 5. New York City's Resolve in the face of tragedy – I have survived Sept 11, the 2003 blackout (living in a third floor walk- up with a newborn) and Superstorm Sandy but one thing I have witnessed in times like these is that New Yorkers come together to help one another and we march on.  As I watch the World Trade Center being built, it makes me proud to live here.
In addition, I have to mention the diversity of restaurant choices from the best white table restaurants to yummy Greek diners to Food trucks  is another reason why  people #LoveThisCity. I love that my daughter has the opportunity to learn to love foods from all over the world. Plus, the shopping is unparalleled from luxury designers on Madison Avenue to discount retailers to hip boutiques, there is a something for everyone's budget and style.
Living in New York City has offered my daughter and me, priceless moments that will provide many memories for years to come and hope that when my daughter heads off to college,  she can tell her fellow students about all the wonderful experiences she has had living the greatest city in the world.
So whether you live in New York City or a visitor, tell me why you #LoveThisCity.
Disclosure: I am a member of the Collective Bias Social Fabric community.   I have been compensated to share my experience with you by Collective Bias and their client, MasterCard.