Leggings and dresses are my go-to look on the weekends. That means I am always in search of leggings that are comfortable, fit well and of course, hold me in all over.  That is why I was interested in checking out Slim & Tone Leggings.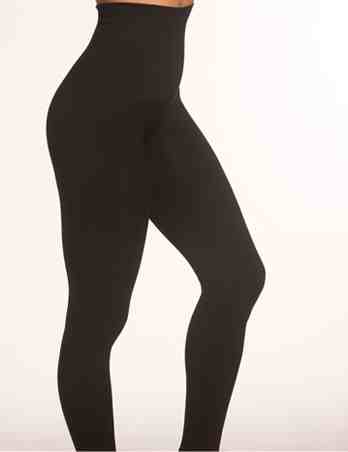 What differentiates Slim & Tone Leggings from other leggings that I have tried is that they combine the style of a traditional legging with the compression and slim-wear control of a body shaper. The leggings are designed to conceal cellulite, bulges and bumps. According to the website, they provide 5 zone comfort of invisible support over problem spots.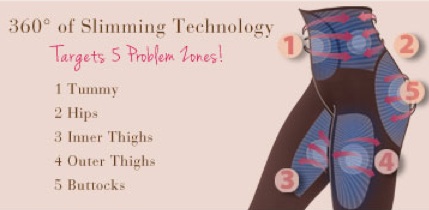 I must admit when I received them I looked at them skeptically because I could not imagine that I could actually get them on without ripping them. Well, I was wrong because of the design I was able to put them on with no problem. And yes, they did actually smooth out everything and made my dresses fit better without lumps all over place.  Visit Slim & Tone  Leggings site to check out the before and after photos. Sorry, no personal photos, I am not that brave.
And another feature I liked is that there high-waisted (you can roll them down, if you prefer). If you have a bit of a tummy, like I do, if leggings aren't high-waisted, they roll down and leaves you constantly pulling them up which is annoying.
Here is the rub with the Slim & Tone Leggings,  because they are 90% nylon and 10%spandex, I don't think I could wear them in the warmer months of the year We shall see but I think I would just be too hot.
Finally, I think that for the money these are a good buy: three pairs (1 charcoal, 1 rich cocoa and 1 black) of leggings for $59.97 is a good deal, that's $20 a pair and they also come with a 60 day money back guarantee. But, I wish you could choose just one color, I really have no need for the other colors.
If you are looking for leggings that are high quality, well-priced and smooth all your bumps out, then try Slim & Tone Leggings.
Slim & Tone Leggings  - Visit Slim and Tone Leggings site for more information on their products.
Disclosure: Level 1 compensation. Click here for NYC Single Mom's disclosure policy. 
Category: Product Reviews, Product Reviews and Giveaways