Looking for Holiday crafting inspiration. I am but where do you go to find a host of projects for inspiration. Check out EK Success Brands. Just in time for the holidays, the site features a multitude of  crafty products offering verything one needs to package confections, decorate a home, give thoughtful gifts a polished look and add personal DIY style to any home.
Here are few that caught my eye: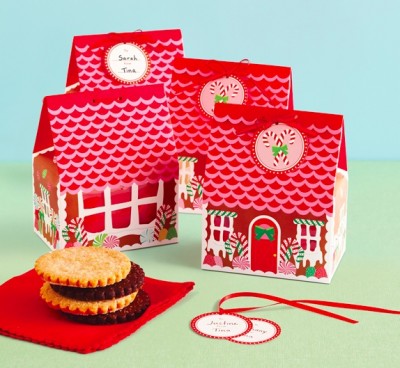 Entertaining Ideas: Throw an elegant, yet effortless foodie holiday, with Martha Stewart Crafts.  Martha Stewart Crafts can make any party fun,  flashy and food-centric with that "I did it myself" wow factor. Even make a Gingerbread House.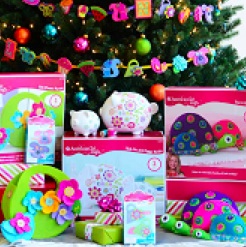 Tween/Teen Crafts: Inspire creativity with gifts (and memories) that will last a lifetime. Give the child in your life a crafty gift they'll cherish forever from American Girl Crafts  (American Girl Sew and Shares, American Girl Rub-on Art Piggy Banks, American Girl Felt Flower Purses and much more) American Girl offers kids crafts they can use on everything from notebooks to sneakers to t-shirts and jeans. So fun, crafting will become a life-long hobby. I love American Girl crafts because they are easy to understand and complete plus they make great stocking stuffers or gifts for friends of my daughter. Best of all, this is an affordable line with Sew and Shares starting at $5.99 for 2.
Fashion Crafts:  Be dazzling in baubles and crystals by Swarovski Elements for a sparkling debut at all those holiday soirees. Meanwhile, festive florals from Laliberri and vintage adornment from Dimensions  warm up everyday looks.
Crafting Ideas:  Once the stockings are hung and the cookies are out, take the time to enjoy making homemade, heartfelt cards with K&Company card making supplies, EK Tools punches, Dimensions needlecrafts, Jolee's stickers and Inkadinkadoo stamping gear.
EK Success brands has all the elements for great gifts for everyone on your list, customized by style and personality like K&CompanySMASH* books which returns memory keeping to its most basic form—stuff+book. The books have themes that are tailored to travelers, brides-to-be, environmentalists, shoppers, moms, list-makers, artists, the modern woman and everyone in between.
Visit eksuccessbrands.com for more information on all the products listed above.
Disclosure: NYC Single Mom received a few select crafts to try.