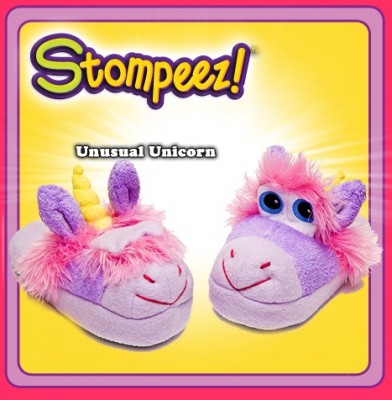 Stompeez™ are the comfy and fun slippers that will leave your kids eager to take their shoes off at the door! They will be Stomp, Stomp, Stomping their way to fun in no time, because with each stamp of the foot, Stompeez reveals the playful Stompeez character on the face of your slipper.
Stompeez Slippers PROMOTiONS
NYC Single Mom can et $5.00 off your order by entering promo code SLIPPER at check out (expires Decmember 31, 2012
Customers who order two or more pairs at StompeezClub.com enjoy free same-location shipping on the additional pairs (after S&H paid for 1st two pairs).
GIVEAWAY: One lucky NYC Single Mom will receive Stompeez Slippers $($19.99) 
Disclosure: Level 8 compensation. Click here for NYC Single Mom's disclosure policy.
Category: Giveaways, Product Reviews and Giveaways