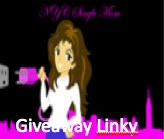 Hosting a giveaway? Then link up here at NYC Single Mom.com.  Not here to link up your giveaway then checkout giveaways from around the blogosphere!!
NYC Single Mom's Current Giveaways
August 21
Melissa and Doug Tootle Turtle Kids Gardening Tote 
Little Kids No Spill Bubble Machine 
August 27
J is for Jeep® Wrangler Sport Jogger Giveaway ($300 SRP)
Leapfrog Tag Activity Storybook – Get Ready for Kindergarten
Western Digital Suite of Products – Dual Band 900 Router, WD Live TV, My Book Live $507 SRP$29.99
Madagascar 3 Nintendo Wii Video Game 
Please include the following:
Link directly to your giveaway
 The End Date
Thanks for visiting!
Category: Giveaway Linkies, Product Reviews and Giveaways